Watch
Kanye West sets himself on fire in new 'Come To Life' video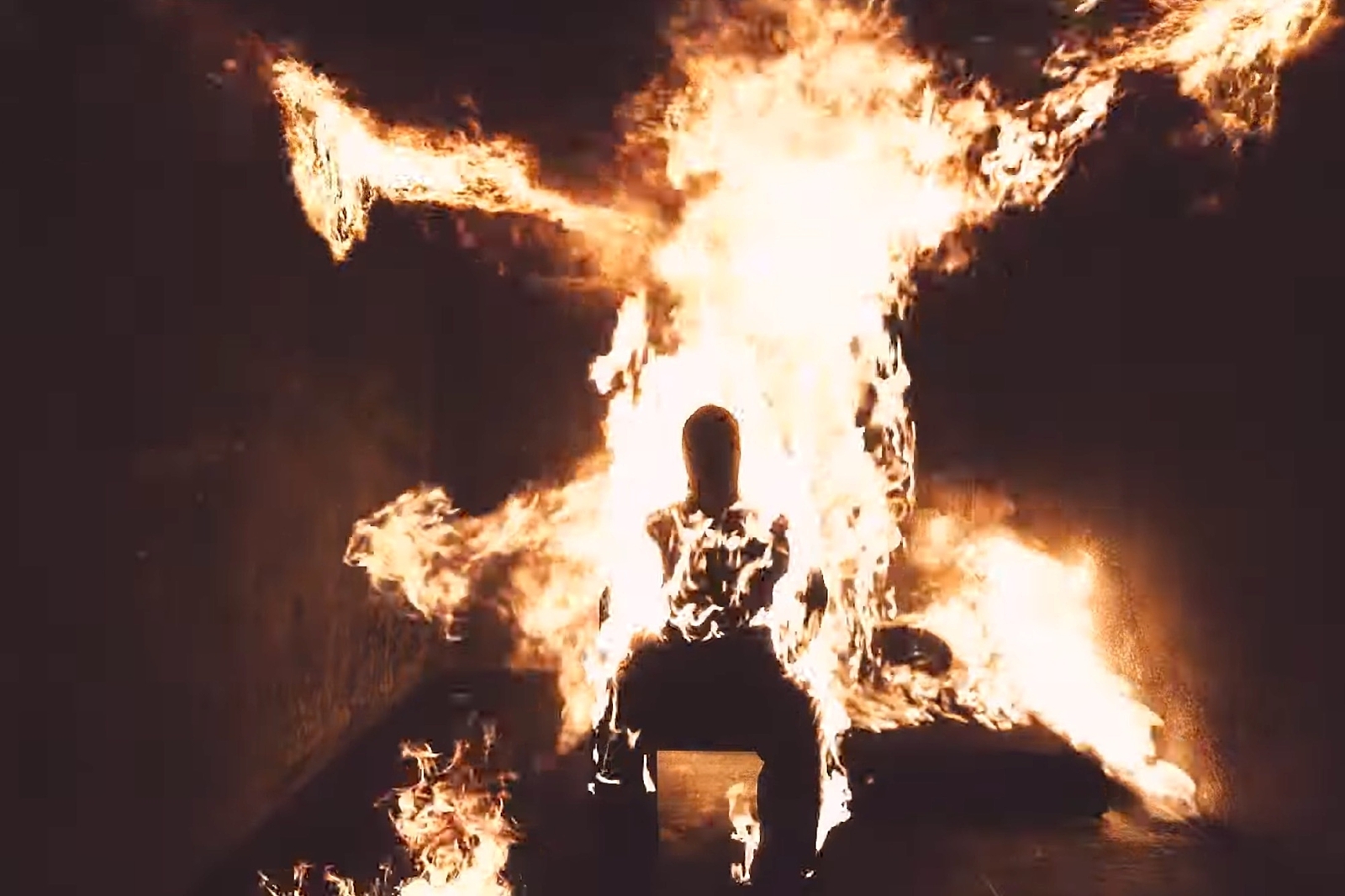 The track appears on new album 'DONDA'
Kanye West has shared a new video for 'Come To Life', which sees him set on fire – watch it below.
The track appears on the rapper's new album 'DONDA', which was released on Sunday (29th August) after a series of delays.
The new video, which is made up of footage from Kanye's third and final 'listening party' for 'DONDA' at the Soldier Field venue in Chicago last week, sees the rapper seated in a replica of his childhood home, which was created for the event.
He is then set alight, with the flames engulfing the entire house.
Watch the new 'Come To Life' video below.
Giving 'DONDA' a three-star review, DIY wrote: "'DONDA' is certainly no masterpiece. Though with more than a few similarities to 'The Life of Pablo' roll out and release, is there the potential that after all this, Kanye could take 'DONDA' back into the mixing desk?
"If rumours that the label released the album without his permission are true, it shouldn't be ruled out. As ever, things are rarely simple with Kanye West."
£11
Read More