Sweat share 'Sentimental Sunset' EP
They've also announced a socially-distanced live show for next year.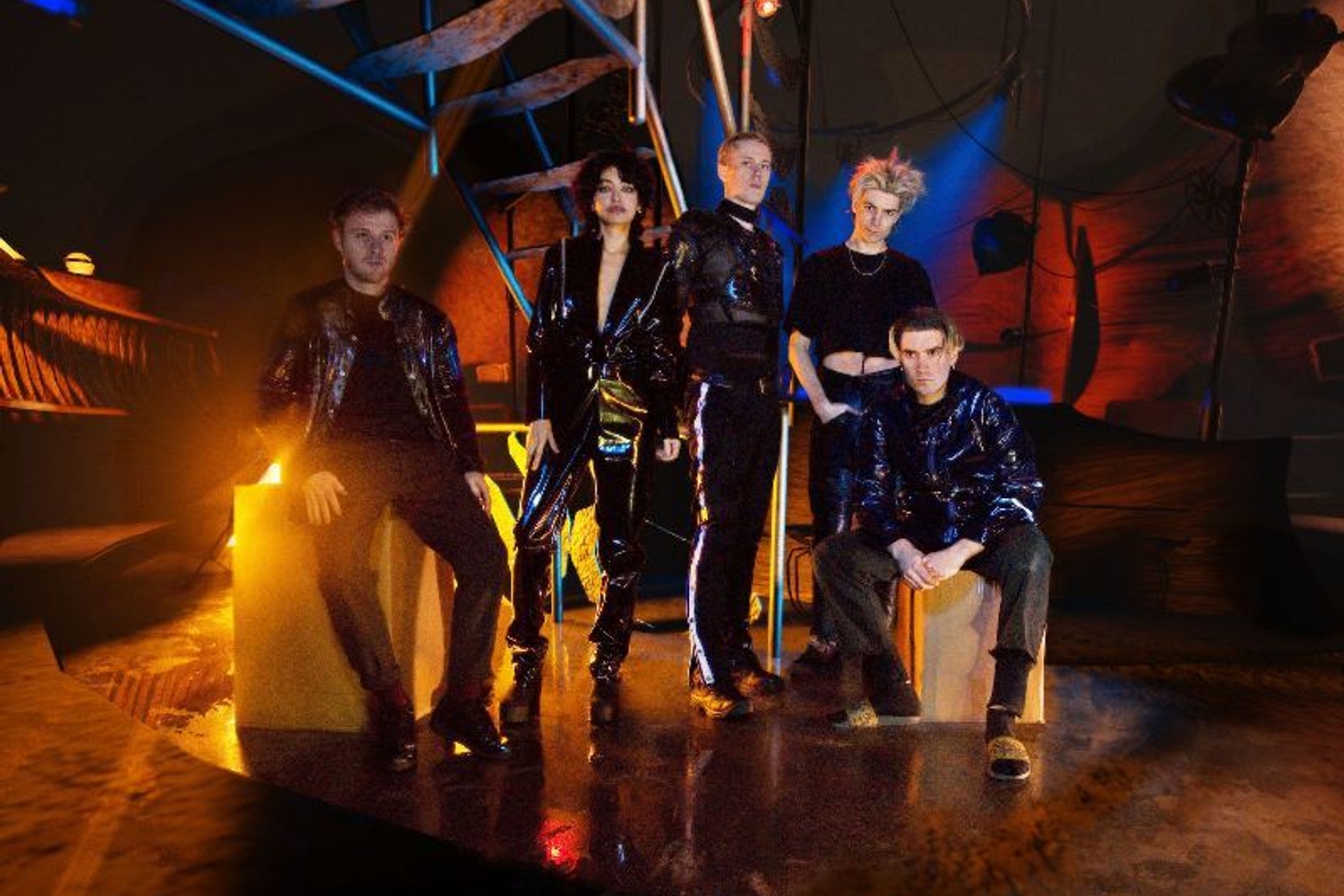 South London's Sweat have dropped their brand new EP 'Sentimental Sunset', made up of four-tracks including 'Director' and 'What Men Want'.
Speaking on the release, frontman Dante says, "'Sentimental Sunset' is the credits rolling on 2020. An audio-visual deep-dive twisting together themes of systemic corruption, inequality, digital connection gone wrong, and the hopelessness of our great powers that be, all the while dimly lit with both the rose tint of romance and the cold glow of the contemplation of our own extinction.
"Each song is an episode in a fractured surreal narrative, and is brought to life in a space between the concretely real sound of live instrumentation and the imaginary world of glitches and the recognizable being bent out of shape.
"The visuals exist in a similar unplaceable space, placing dreamlike symbols like a combine harvester (What Men Want) at night against uncanny CGI environments like a performance in a VR club on an alien planet (Director). Some objects exist in the physical and the digital simultaneously, whether it is a sprawling abandoned factory in a video or the sound of a flute - the imperfections of the real version exposing deep gulfs with its digitized copy, even when both are similarly degraded."
Alongside the EP, the group have also announced that they'll be playing a socially-distanced live show at London's Islington Assembly Hall on 20th February!
Check out 'Sentimental Sunset' below.
'Sentimental Sunset' EP Tracklisting:
1. Director (feat. Dashni Morad)
2. What Men Want
3. The Big Scene (feat. Waterbaby)
4. Sentimental Sunset
Read More
Featuring King Gizzard & The Lizard Wizard, IDLES, Tkay Maidza, Sleater-Kinney and more.