Lift me up:
Oh Wonder go speed-dating in the video for 'High On Humans'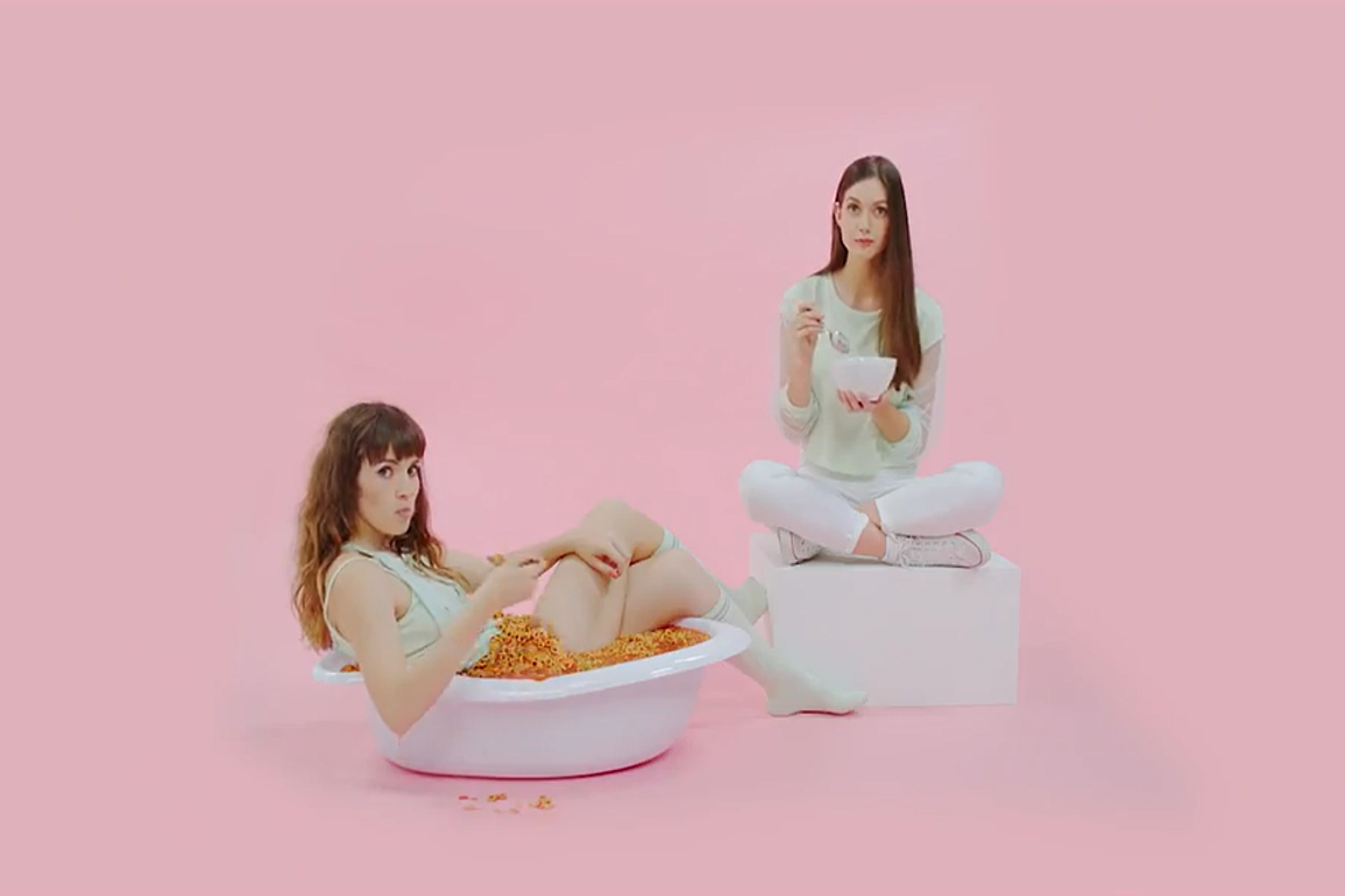 They get up to all sorts of activities with a group of strangers.
You might remember that, in advance of the release of their new album 'Ultralife', Oh Wonder recently shared a new track called 'High On Humans'. You might also remember that it was inspired by a particularly eventful tube ride taken by Josephine Vander Gucht.
So really, is it any wonder that there's quite a bit going on in the tune's brand new video? Explaining the concept behind the track, Jospephine said: "This song celebrates the potential to 'get high' and feel liberated by talking to strangers. It's something we all fear, and something we should all do more of!" As such, in the video Josephine and bandmate Anthony West are joined by a group of people in a sort of speed dating situation and they get up to different activities.
These activities include: staring into each other's eyes and breaking the fourth wall, celebrating the birthday of a ferret, giving each other high fives with gardening gloves on, feeding each other Fab lollies, having a bit of a dance party and, um, eating spaghetti hoops out of a bath you also happen to be bathing in. Well, bathing in a pool of spaghetti hoops was probably a lot less painful than sinking into a tub of hot sauce…
Watch the video for 'High On Humans' below.
Oh Wonder will play Sziget (9th-16th August) and Pukkelpop (16th-19th August), where DIY is an official media partner. Tickets are on sale now. Visit diymag.com/presents for more information.
Read More