Parcels return with new track 'Free'
It's their first original studio music since 2018.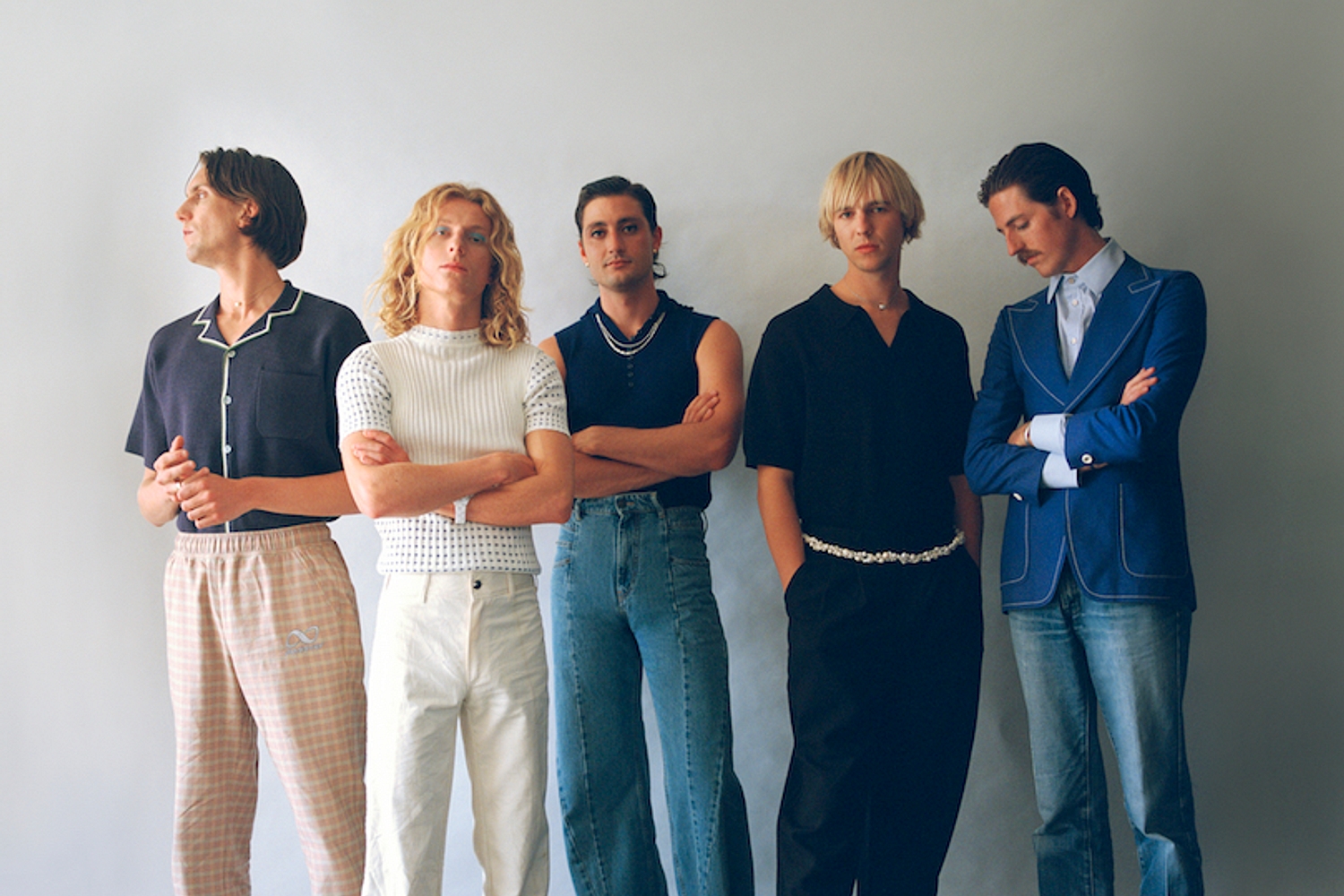 Photo: Mia Rankin
Following the release of their 2018 debut album, Australia's Parcels have returned with brand new track 'Free'.
"Jules wrote this song one morning when we were in lockdown, split up across separate sides of the globe," the band explain. "While the lyrics appeared to grapple with complications in his long-distance relationships, it couldn't help but feel like a letter to the rest of the band at the same time. To express oneself openly and truly without fear is a freedom many of us don't even realize we're without. Recognising it is an uplifting moment because then we can start to work on it. In Jules' case, this manifested in 'Free' - a hopeful call across the world for vulnerability and realness from a sunny garden in Mullumbimby.
"We recorded it live together in the upstairs living room of La Frette studios with a percussionist named Pedro on congas. His playing brought an energy to the first take of the day that lit up the room and the groove sat nicer than it ever had before. We tracked all day but nothing topped the magic in that first moment. In the end that take became the song."
Accompanied by a video directed by Carmen Crommelin, sister of band member Jules Crommelin, Carmen says, "I started writing scripts for this project sitting on the floor of the room I shared with my little brother at the live-in recording studio La Frette, just outside of Paris. To be fair though, this narrative has been writing itself for some time, given that I've witnessed Jules grow up and the other boys develop from young teenagers to young adults. Jules and I live, work and travel together, we move countries endlessly, and have watched each other grow. The band and myself have developed in parallel, as artists and as people.
"Making this video has been wild, mostly due to the obstacles of filming in a raging hotspot in Paris and a completely locked down country, Australia - both representative versions of home. It's why and how I chose to focus on one character from child to adult, to express the deeper conversations I was having with the band, and also what I was feeling at the time. Writing the scripts while Parcels recorded the music around me, was a very special experience. This video blurs reality with fantasy, painful honest truths hidden amongst everyday benign normality. It's a journey but it's totally non-linear, and I can't wait to show everyone where it's going. 'Free' sounds incredibly uplifting and it's full of hope, but when you listen closely it's not that simple, but that's what being a human is right? I think that's the magic of Parcels."
Check out 'Free' below.
Read More
Featuring King Gizzard & The Lizard Wizard, IDLES, Tkay Maidza, Sleater-Kinney and more.