Watch
Patrick Wolf unveils new track 'Nowhere Game'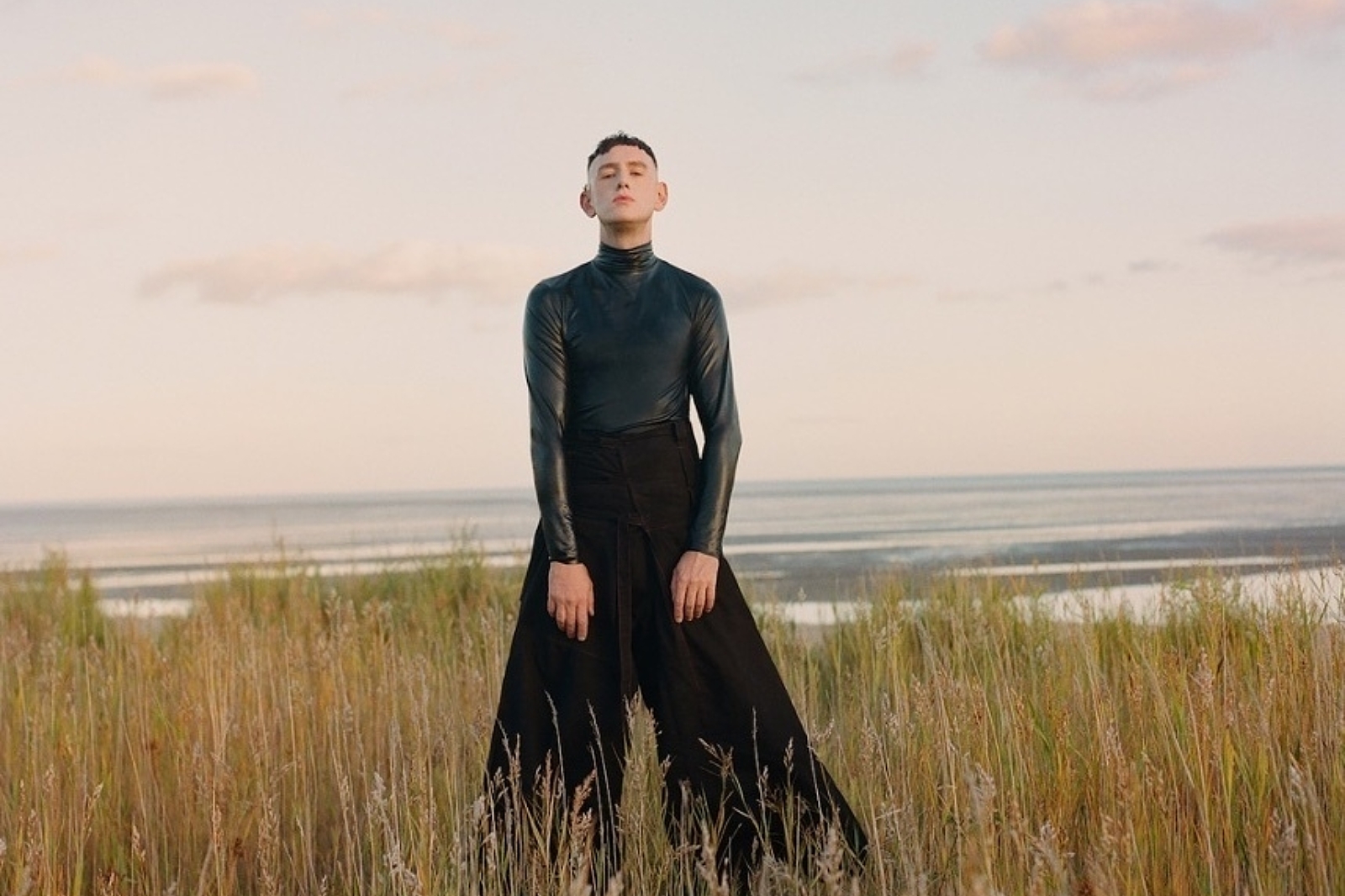 Photo: Kim Jacobsen-To
It's the latest teaser of his forthcoming EP 'The Night Safari'.
After returning last year with his track 'Enter The Day' - which arrived ten years on since the release of his double album 'Sundark and Riverlight', and twenty years to the day since debut 'The Patrick Wolf EP' - Patrick Wolf is sharing his newest single 'Nowhere Game'.
The latest taste of his new EP 'The Night Safari', which is set for release on 14th April via Wolf's own label, Apport, Patrick says, "On the way home from a concert on a stage facing the Black Sea in Crimea I recorded a melody into my laptop and started programming on the plane home, trying to make a portrait of the storm rolling I had watched sitting backstage on the beach with an armed security guard. Many years later as I was finishing The Night Safari E.P I discovered that unfinished project and then the new string section and lyrics of a period of life I named 'nowhere game', a few years where I stopped singing all together apart from, I realised, to record 'happy birthday' down the phone to my friends and family. Ultimately the song to me is a slow realisation of being trapped in any manifestation of a vicious cycle and a long way yet from knowing how to ask for help. The viola and violin parts on 'Nowhere Game' and across the e.p are played by myself for the first time since my first two albums, proof to me that I had broken one of my own vicious cycles in the end and returned to my craft."
The track is accompanied by a video by award winning director Joseph Wilson, and is the second part of a short film set to arrive in a few weeks. "This video is the second part of a film directed by Joseph Wilson that journeys through the first two tracks of 'The Night Safari' E.P, this second part opens with me rowing down the black frozen river of the previous song into the 'Nowhere Game' that Joseph and I imagined up inspired by our own mutual experiences of nowhere," Patrick explains. "Every stitch of clothes and costume in the video from my own to the nowhere creatures too was handmade by me and the visionary Marco Tullio Siviglia, our collaboration, as it came to pass with every creative and dancer involved on the video became as magical as it was accidentally emotional. As we all began to enter past the midnight hour it soon began to feel like an act of solidarity filming in the abandoned Beacon Hill Fort on the coldest night of 2022."
Check it out below.
'The Night Safari' EP Tracklisting:
1. The Night Safari
2. Nowhere Game
3. Acheron
4. Dodona
5. Enter The Day
See Patrick Wolf live at the following dates:
APRIL
19 - Cardiff - Globe
20 - Glasgow - Oran Mor
21 - Hebden Bridge - Trades Club
23 - Manchester - Band on the Wall
24 - London - Lafayette
Read More