Listen
Samia previews new album 'Honey' with two new songs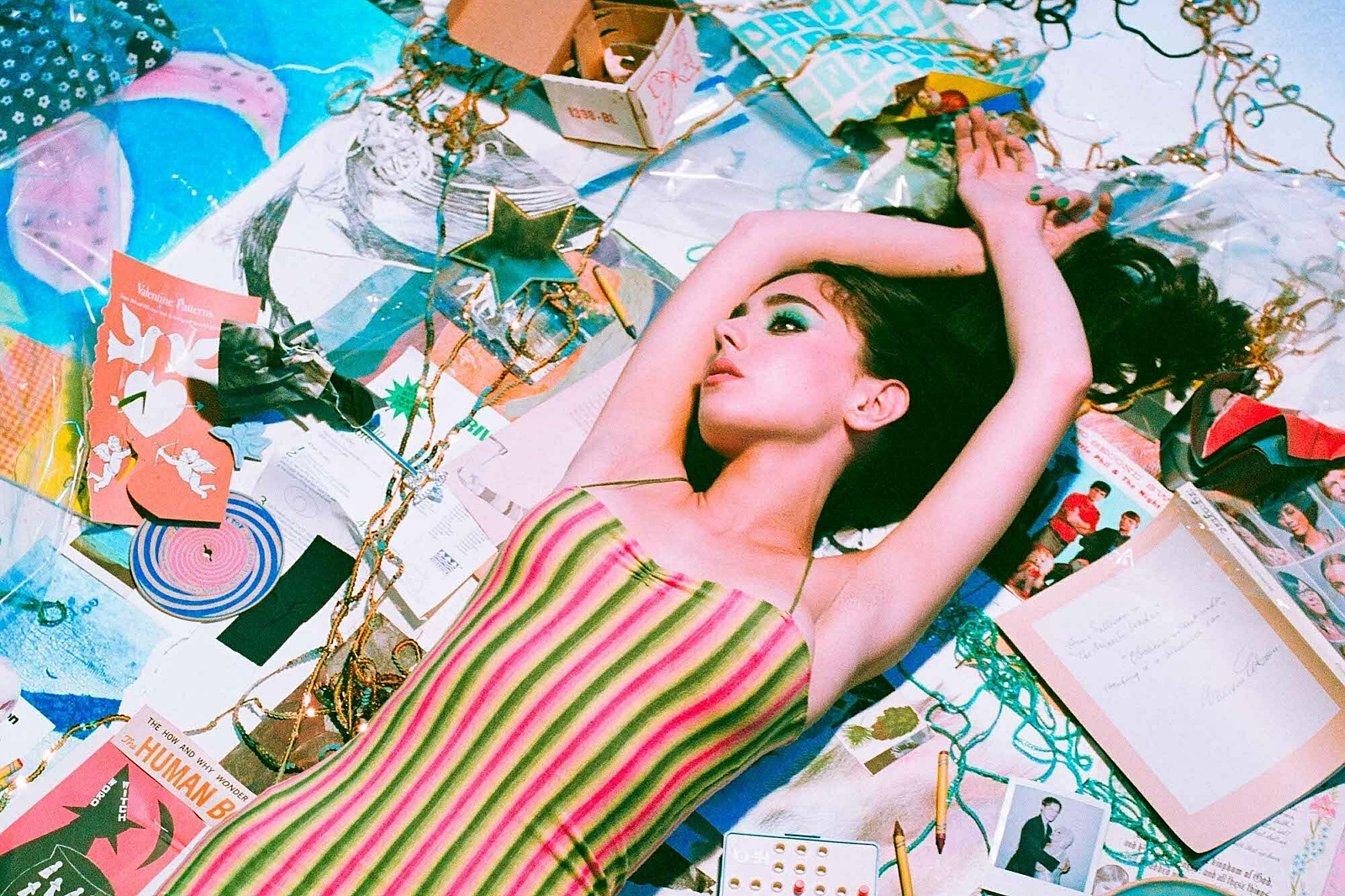 Photo: Sophia Matinazad
She's sharing new tracks 'Honey' and 'Breathing Song'.
Ahead of the release of her second album 'Honey' on Friday, 27th January, via Grand Jury, Samia is sharing two new singles, 'Breathing Song' and the title track.
"Tried writing 'Breathing Song' a thousand times and couldn't get it right," Samia says. "Played one of its iterations for Molly Sarlé on zoom and she was like 'you just told me a really powerful story before you played this, write it again and just tell the story,' so I did; I just said what happened, from my perspective. Got to play it for her again when it was finished and we cried."
"'Honey' takes place in the same world as 'Breathing Song'," she continues. "It's about always being drunk enough that you don't have to look around. To me it's the saddest song I've ever written, because it's mocking my attempt to convince people I was good. Caleb Wright turned it into a campfire song, though, and I love that it can be interpreted as fun too."
In our review of Samia's new album, we called 'Honey' "a bright and inviting pop album that brilliantly captures the emotional snapshots of life."
Read our full review of 'Honey' here, and have a listen to 'Breathing Song' and the title track below.
'Honey' Tracklisting:
01 Kill Her Freak Out
02 Charm You
03 Pink Balloon
04 Mad At Me
05 Sea Lions
06 To Me It Was
07 Breathing Song
08 Honey
09 Nanana
10 Amelia
11 Dream Song
See Samia live at the following dates:
FEBRUARY
06 - Asheville, NC - Orange Peel *
07 - Washington DC - 9:30 Club *
08 - Philadelphia, PA - Union Transfer *
10 - Boston, MA - House of Blues *
11 - Brooklyn, NY - Brooklyn Steel *
13 - Burlington, VT - Higher Ground *
14 - Montreal, QC - Le Studio TD *
15 - Toronto, ON - Opera House *
17 - Chicago, IL - Vic Theatre *
18 - Minneapolis, MN - First Avenue *
20 - Denver, CO - Gothic Theatre *
21 - Salt Lake City, UT - The Grand At The Complex *
23 - Seattle, WA - Crocodile *
24 - Vancouver, BC - Hollywood Theatre *
25 - Portland, OR - Wonder Ballroom *
27 - San Francisco, CA - Bimbo's 365 *
MARCH
02 - LA, CA - Fonda Theatre *
04 - Phoenix, AZ - Crescent Ballroom *
07 - Austin, TX - Scoot Inn *
08 - Dallas, TX - Trees *
10 - Atlanta, GA - Variety Playhouse *
11 - Nashville, TN - Brooklyn Bowl *
Read More