Swell content:
Speedy Ortiz plot 'Foiled Again' EP, share 'Death Note'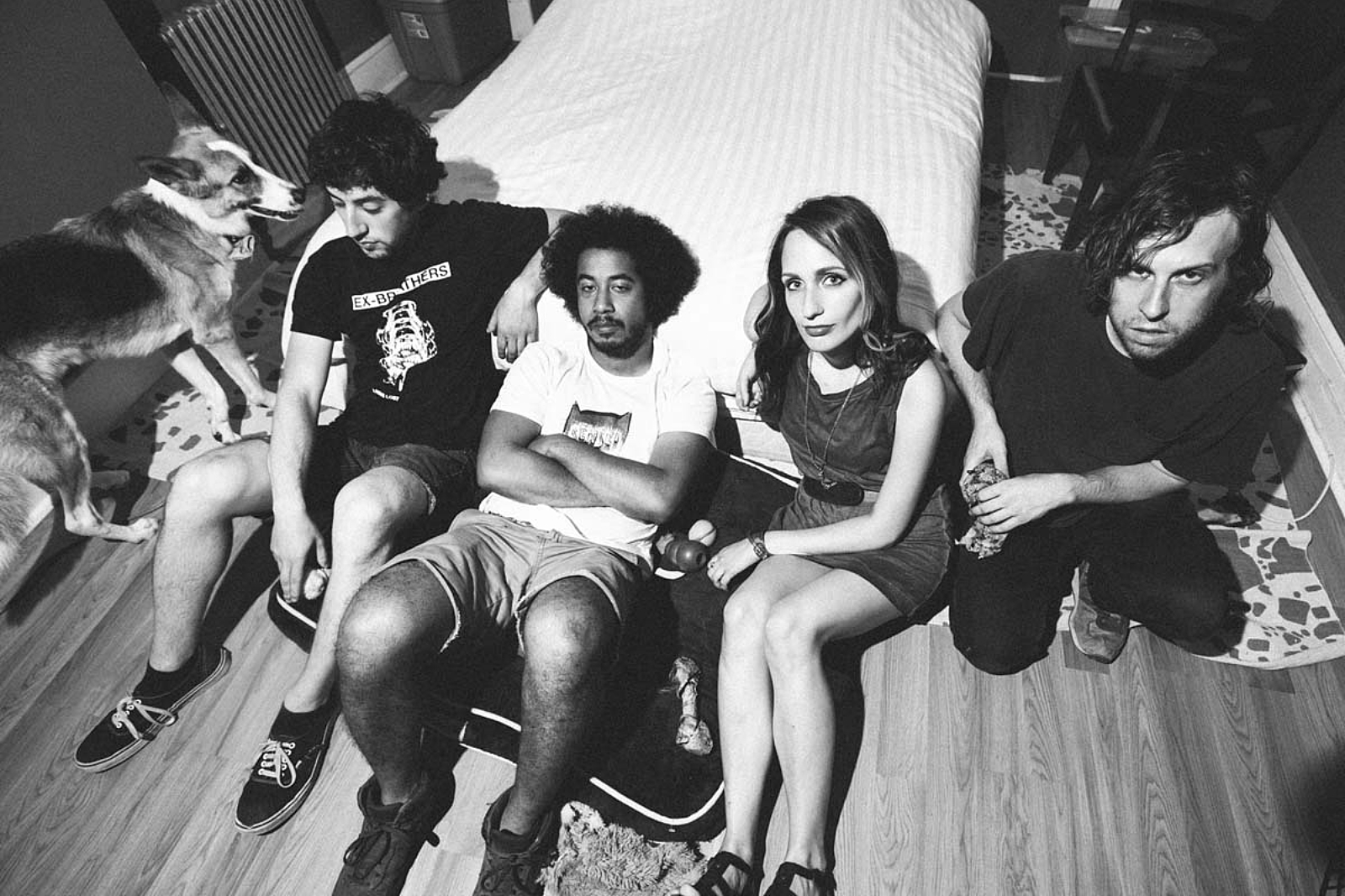 The punny release also includes 'Foil Deer' remixes, and brand new music.
A year on from releasing their properly ace second album 'Foil Deer,' Speedy Ortiz are plotting an EP of remixes and new music to boot. They've called it 'Foiled Again'. See what they did there?
Out on 3rd of June via Carpark Records, the EP sees Lizzo ( who previously collaborated with Speedy's Sadie Dupuis' under her Sad 13 moniker) and Open Mike Eagle reworking 'Foil Deer' track 'Puffer'.
It also features two brand new Speedy Ortiz songs, 'Death Note' and 'Emma O'. The band have shared the former today, and it's a gnarled clatter of possessed fret-screams which takes its name from an Anime series.
"Death Note' is named after the anime," confirms Sadie in a press release, "which is about an evil supernatural notebook that causes the death of anyone whose name is written inside of it. The song is about writing through your depression as a way to get better, and how in that way a death note can be kind of love letter to yourself."
In other Speedy Ortiz news, the band are currently on tour with the equally brilliant Hop Along.
Listen to 'Death Note' below, and read our end of year catch up with Speedy Ortiz here.
Foiled Again
01 Death Note
02 Puffer (feat. Lizzo) (Lazerbeak Remix)
03 Emma O
04 Puffer (Open Mike Eagle Remix)
Read More