Yass, basement queen!
Speedy Ortiz's Sadie Dupuis (Sad13) and Lizzo release 'Basement Queens'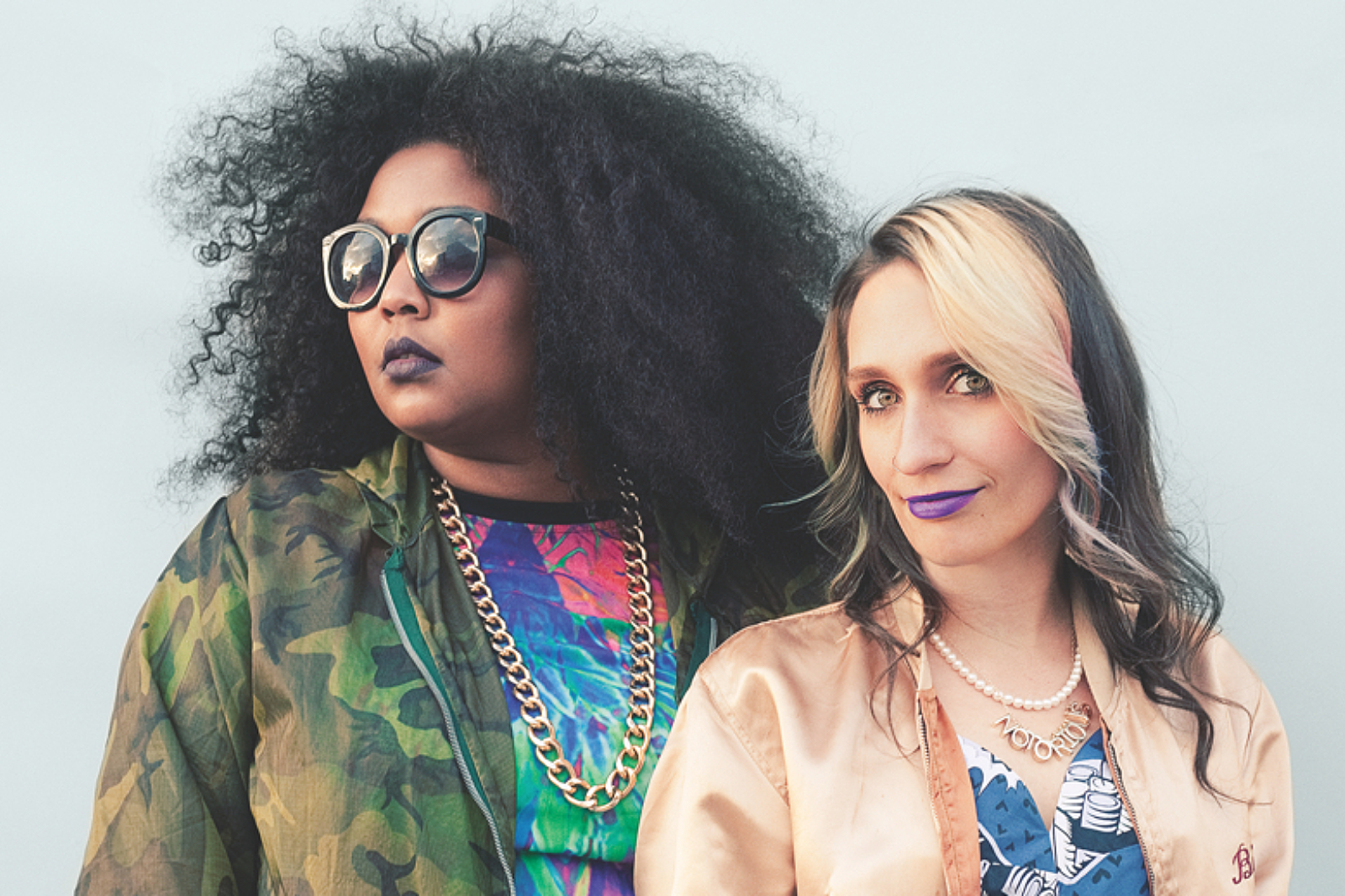 It's another outing from Dupuis' pop moniker.
Speedy Ortiz frontwoman Sadie Dupuis has released a track under her pop moniker, Sad 13. It's a joint effort with Lizzo, called 'Basement Queens'.
Produced by Computer Magic, the two musicians teamed up for a Google sponsored thingy - the premise being that they are two musicians who have never met before, using all sorts of Googley gadgets to collaborate. It's not the first outing from Sad13. Dupuis has been putting out demos for a couple years on her Soundcloud account, the most recent being self-proclaimed "depressing xmas song" 'Krampus (In Love)'.
"Making magic from the basement," sings Sad13 over, furiously fret-leaping guitars, Lizzo proclaiming "Speedy, Lizzo" elsewhere. It's a meeting of two very different, but equally eclectic musical minds, and the whole thing is a joy.

Listen to 'Basement Queens' via Google Play here, and watch a behind-the-scenes video of Lizzo and Sadie Dupuis making the track below. Extra points to them both for an excellently deployed use of "yass, basement queen!"