Bigger party:
Speedy Ortiz plot all-ages U.S. tour in aid of Girls Rock Camp Foundation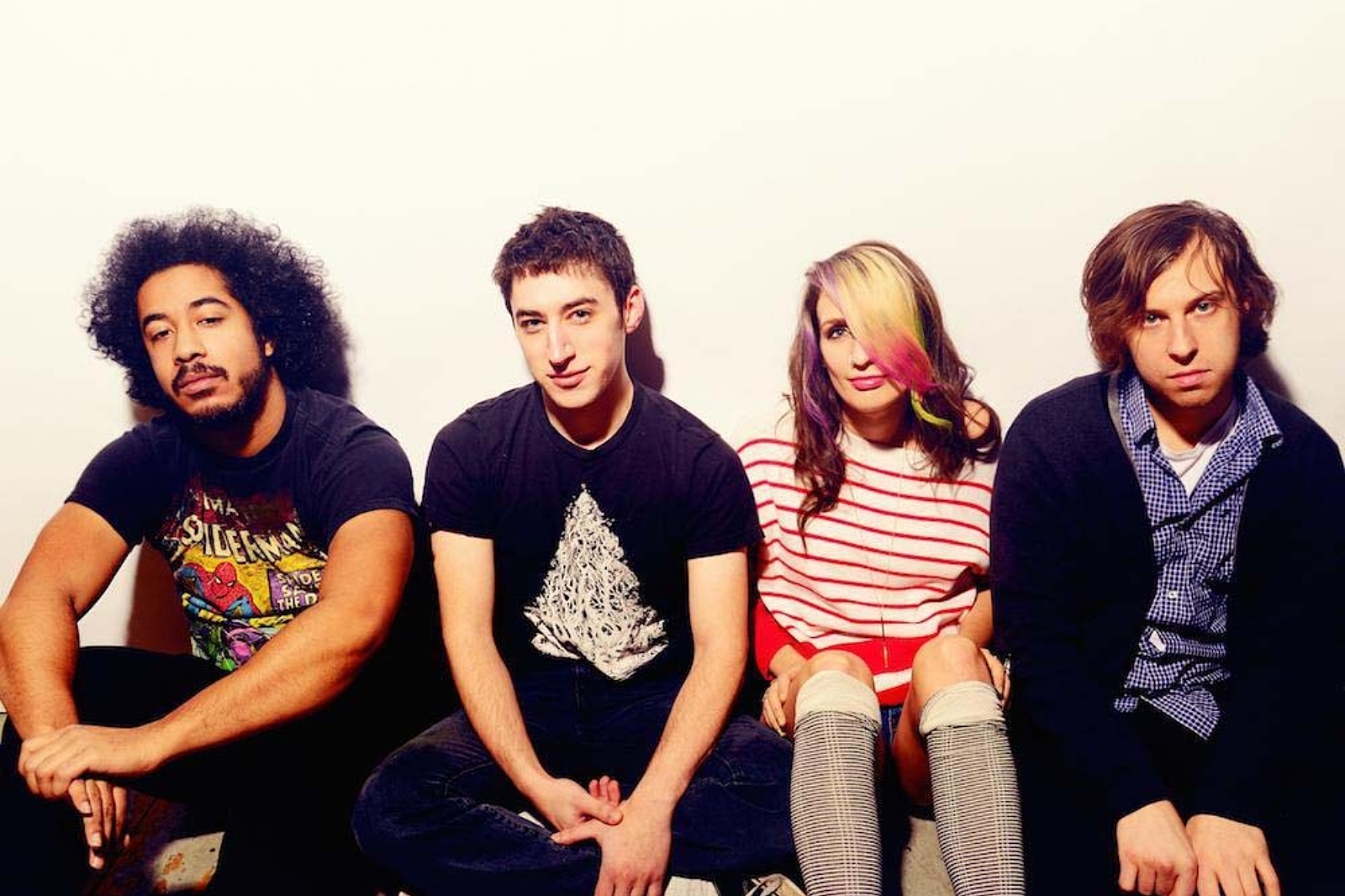 "Girls Rock helps level the music business' playing field," they said in a statement.
Barely home from a massive tour, Speedy Ortiz are plotting another outing; U.S live dates in aid of Girls Rock Foundation. The shows will be open to all ages, and will take place across December.
In a statement, the band said "We toured non-stop in 2015 and wanted to cap it off playing a series of all ages shows (which is always our favorite kind of show)." Speaking about their choice to support Girls Rock Camp Foundation - a charity that funds music education camps for girls - they explained "The Girls Rock Camp Foundation provides funding and support to the the various Girls Rock organizations around the world, which in turn provide affordable music education to kids. Girls Rock helps level the music business' playing field by coaching girls to form bands, develop skills in music engineering and technical production, and build their self esteem along the way."
Courtney Barnett recently announced she'll be dropping by Australia's first ever Girls Rock camp with fellow musician and partner Jen Cloher. They'll be performing songs, and hosting a workshop. Girls Rock first started in Portland, Oregon, back in 2001.
Speedy Ortiz play the following dates this year:
NOV
07 Austin, TX - Fun Fun Fun Fest
08 Austin, TX - FFF Nites
DEC
02 New York, NY - Webster Hall
08 Providence, RI - AS220
09 Cambridge, MA - Middle East Downstairs
10 Philadelphia, PA - First Unitarian Church
11 Brooklyn, NY - Silent Barn
12 Brooklyn, NY - Palisades
13 Baltimore, MD - Metro Gallery
14 Richmond, VA - The Camel
15 Durham, NC - The Pinhook
16 Atlanta, GA - Drunken Unicorn
17 Nashville, TN - The End
18 Louisville, KY - The New Vintage

Watch Speedy Ortiz's video for 'Swell Content' below.
Read More