On the cover:
St Vincent is on the cover of the October issue of DIY!
The new mag - out this Friday (6th October) - also features Bully, IDLES, Courtney Barnett & Kurt Vile and more.
It's that time again, readers - there's a new issue of DIY out on Friday! With her new album 'MASSEDUCTION' out this month, we're delighted to have St Vincent on our cover. Talking about everything from the emotional power of her new record to the, um, interesting benefits of pilates, Annie Clark is one of the most interesting artists in the world right now.
St Vincent's self-titled album took her to some downright bizarre places. Purple toilet costumes, dates with movie stars, front rows at fashion shows, and water pistol paparazzi stand-offs; they're all images of the musician that appeared splashed across the whispering pages of celebrity gossip magazines. Probably the last place she thought she'd end up. It's an astronomical rise to fame that would be more than enough to test most artists. St Vincent? She turned it all into an album.
Removing herself from the daily obligations of her New York apartment, Annie Clark set up temporary shop at the Marlton Hotel on 8th (oddly enough the uncannily named poet Edna St Vincent Millay once had the same idea) and set about trying to follow up her best record to date. "It was about holing up and having all of the small needs met," she reasons, speaking over the phone from LA. "If I need food, I can get food – it's right there. If I need coffee, it's right here." She also took up pilates, which provided a few indirect benefits, too. "I don't know if they advertise this, but pilates made me sing better, and it made me come harder," Annie announces gleefully, ever the master of throwing a clanger into general conversation with zero notice. "Seriously."
Joining her in the new, October issue of DIY are the second most famous Kurt & Courtney in the world. Messers Vile and Barnett have - on their own - become two of indie-rock's most brilliant songwriters, and they've now come together for collaborative LP 'Lotta Sea Lice'. It's as charismatic as you'd expect, and Cady Siregar digs into its creation.
Nashville is where it's at right now, and we speak to Bully and Julien Baker, both putting out second albums this month and making the Southern state the most exciting place in the US for music at the moment. Weaves are also returning with their second effort, while Glasgow's Catholic Action stride out with their gutsy debut - we speak to both in our features section.
In Neu meanwhile, we profile soon-to-be-superstar Kali Uchis, the lo-fi wonder Soccer Mommy and the fast-rising, Daft Punk-endorsed Parcels.
Elsewhere, Jamie T's revolutionary debut album 'Panic Prevention gets the Hall of Fame treatment, Ben from Childhood battles It's Your Round, and Trudy & The Romance tell us all about their favourite service station…if only they could remember where it is.
There's also all the action and reaction from this year's Bestival, and huge shows from Interpol, LCD Soundsystem and more.
Well then, take a deep breath and steady yourself. All this and more is in the new issue of DIY, out this Friday (6th October). It's available free via stockists across the UK, and readable online. If you'd rather have a copy posted to you in person, you can do so (or subscribe!) below.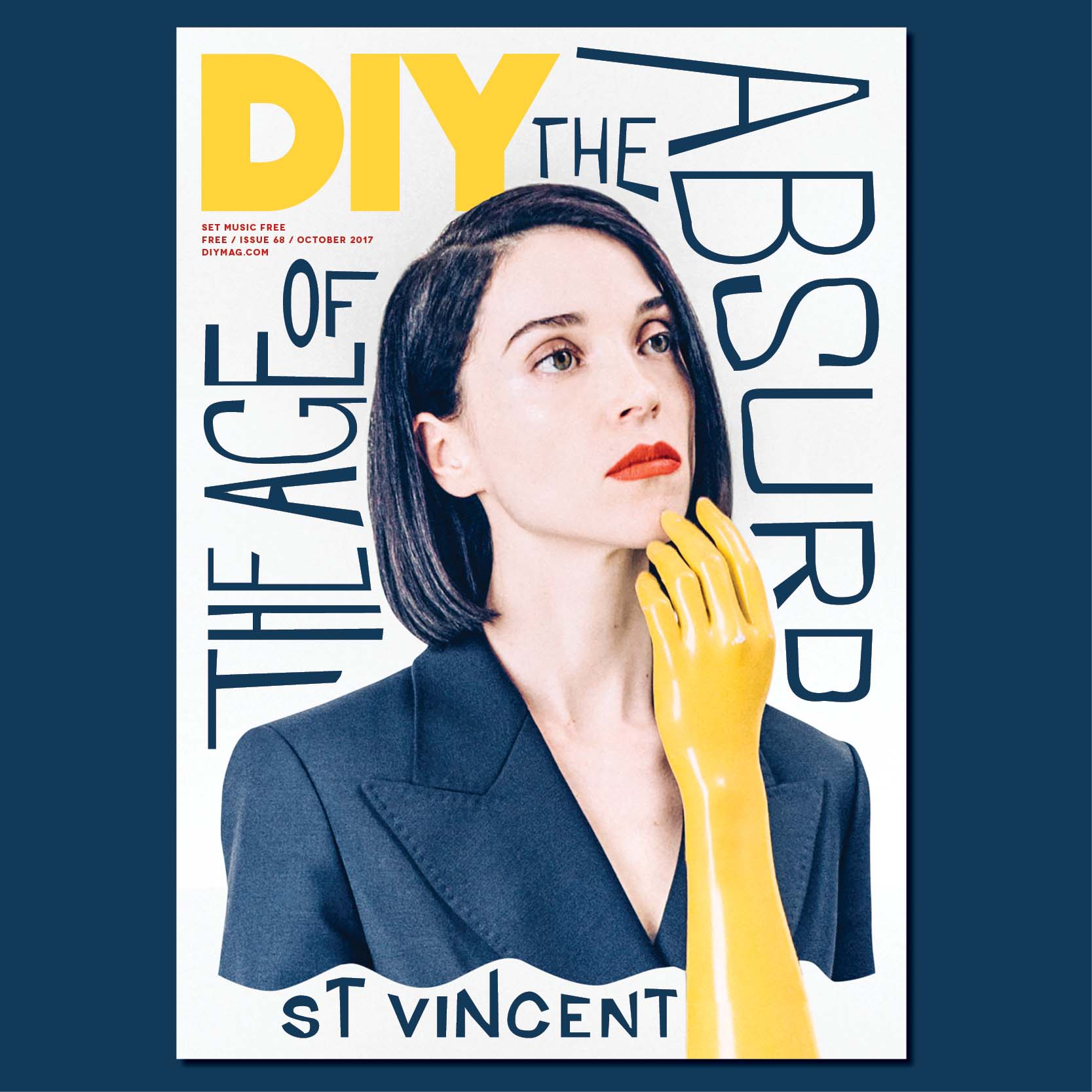 Cover and lead photos: Catalina Kulczar / DIY
Read More