The Last Shadow Puppets might release "trilogy" of albums
The tracksuit-clad gruesome twosome "haven't decided yet," apparently.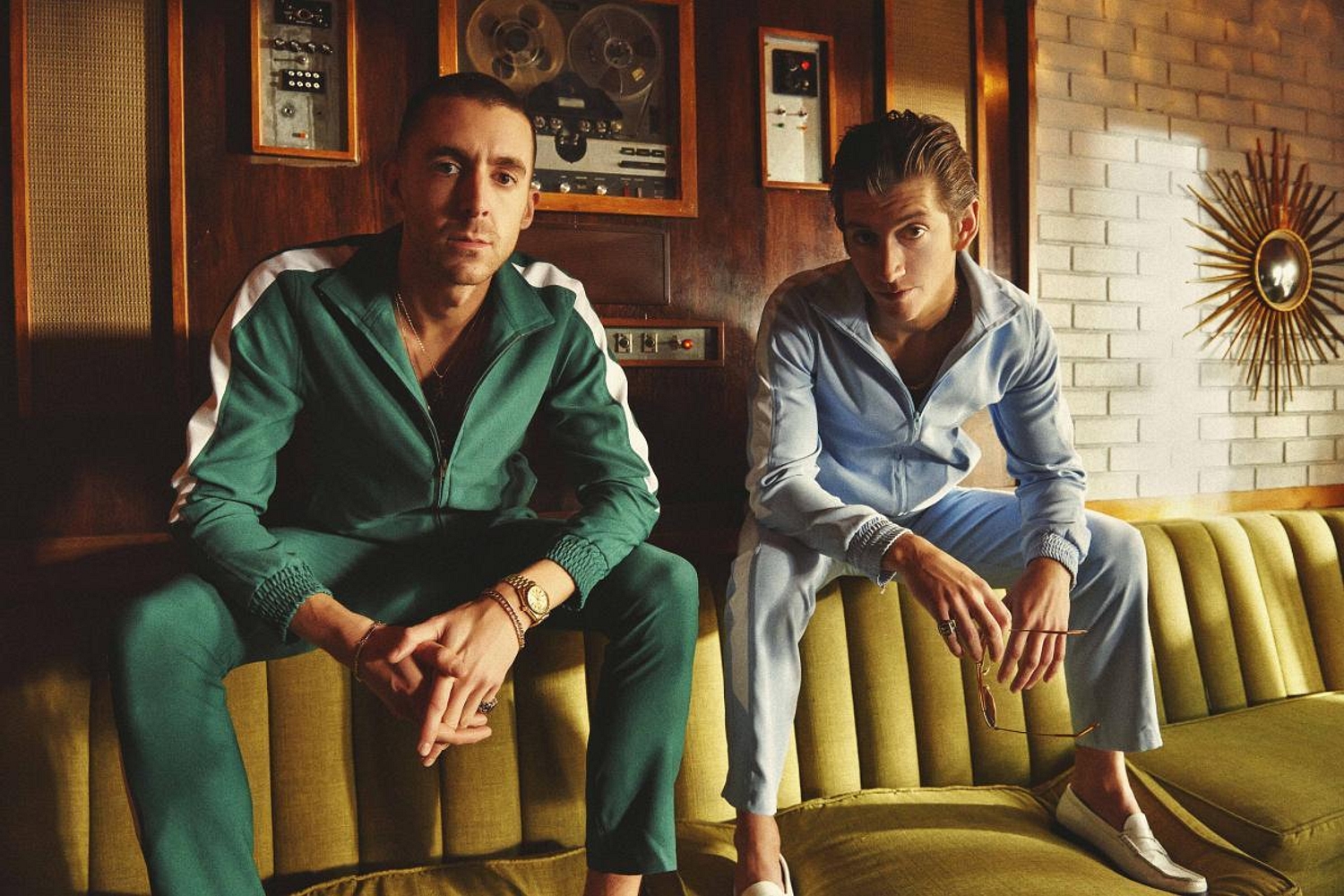 Photo: Zackery Michael
The Last Shadow Puppets haven't even released their second album 'Everything You've Come To Expect' yet, but they're already thinking about the follow-up. Actually, make that follow-ups. Plural. In an interview with Chris Evans on his BBC Radio 2 Breakfast Show today, the band's Alex Turner claimed "We're either going to make it a trilogy or a four-part drama," adding "I haven't decided yet." There you go then. Turner didn't expand further on whether the trilogy is set to feature yet more godawful tracksuits (here's hoping not). Elsewhere, Turner expressed concern that his interview was being aired pre-Watershed. ""Does this mean I'm not as unpredictable as when they kept me after the watershed?" he asked. The Last Shadow Puppets - Arctic Monkeys' frontman Alex Turner and his mate Miles Kane - release 'Everything You've Come To Expect' on April 1st. They're off on a UK tour, too, for their first live dates since touring their 'The Age Of The Understatement' debut in 2008. Listen to Alex Turner's BBC Radio 2 chat below.
Read More
Featuring James Blake, Romy, Marika Hackman, yeule and more.