Premiere
Tigercub get spooky on new 'Pictures Of You' single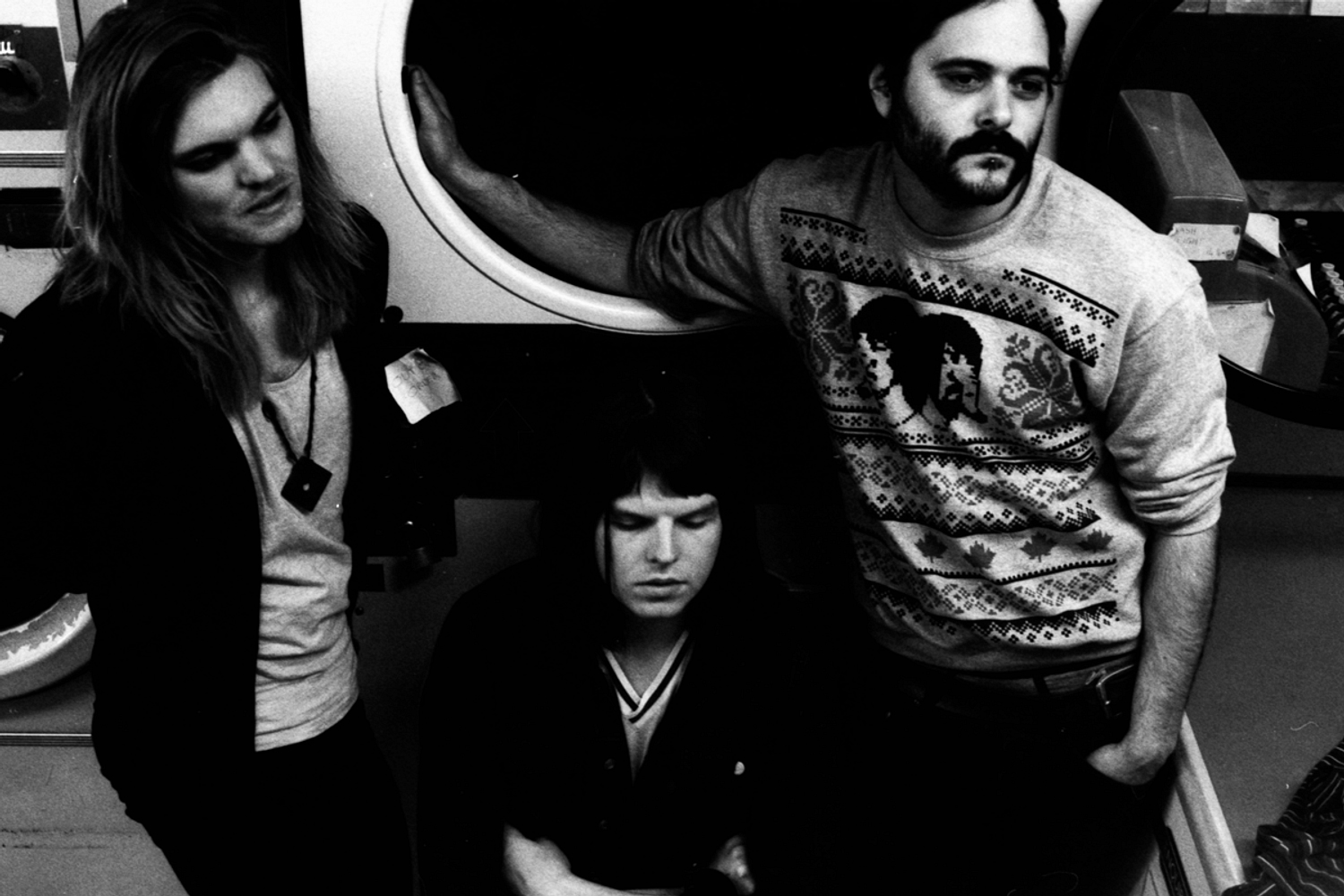 Eerie Brighton rockers are streaming their new single exclusively on DIY.
The seaside might be clearing of tourists as the winter's chill approaches, but Brighton's creative juices show no sign of drying. Tigercub are one of a myriad of new hopes set to erupt from those pebbly beaches as 2016 approaches, and to get you in gear DIY have the exclusive stream of their new single 'Pictures Of You' below .
Sharing much of the same tainted blood as fellow South Coast dwellers Demob Happy, the track deals in an eerie, haunting tone before it erupts, all screeching guitars and demolition-ready drums. As Jamie of the trio (he's joined by a Jimmy and a James, just to confused things) explains, the track "started as an experiment that went really well and ended up being the first single. It would be really easy to go crazy on the arrangement but we wanted to keep it simple and as true to what we could pull off as a three-price as possible - the limitation meant we had to try to get the most out of our instruments." It's a self-imposed challenge that's reaped huge rewards, 'Pictures Of You' replicating the barely-restrained chaos of Tigercub's fine-tuned live show perfectly.
'Pictures Of You' is the first track to be taken from the band's Venn Records debut, 'Repressed Semantics', set for release late November. Stream 'Pictures Of You' below, above the band's mammoth upcoming tour schedule. 'Repressed Semantics' can be pre-ordered here.
SEPTEMBER
29th Berlin, DE, Ramones Museum
30th Hamburg, DE, Molotow
OCTOBER
1st Braunschweig, DE, Haifischbar
2nd Lennestadt, DE, OT Grevenbrück in
3rd Berlin, GDE, Spree Crossfit
8th Norwich, Sound & Vision Festival
NOVEMBER
3rd Newcastle Cluny 2
4th Glasgow, Nice and Sleazy
5th Derby, Radar Love
6th Birmingham, The Rainbow
7th Nottingham, Rock City Basement
10th Leeds, Oporto
11th Manchester, Gullivers
12th Doncaster, Diamond Live
13th Wakefield, The Hop
14th Southampton, Independence Festival
18th Stoke, Sugarmill
19th Milton Keynes, The Craufurd Arms
20th Bristol, Start The Bus
21st Exeter, Cavern
24th Cardiff, Clwb Ifor Bach
25th London, Barfly
26th Guildford, The Boileroom
27th Brighton, The Haunt