Watch
Car Seat Headrest share new song 'Martin'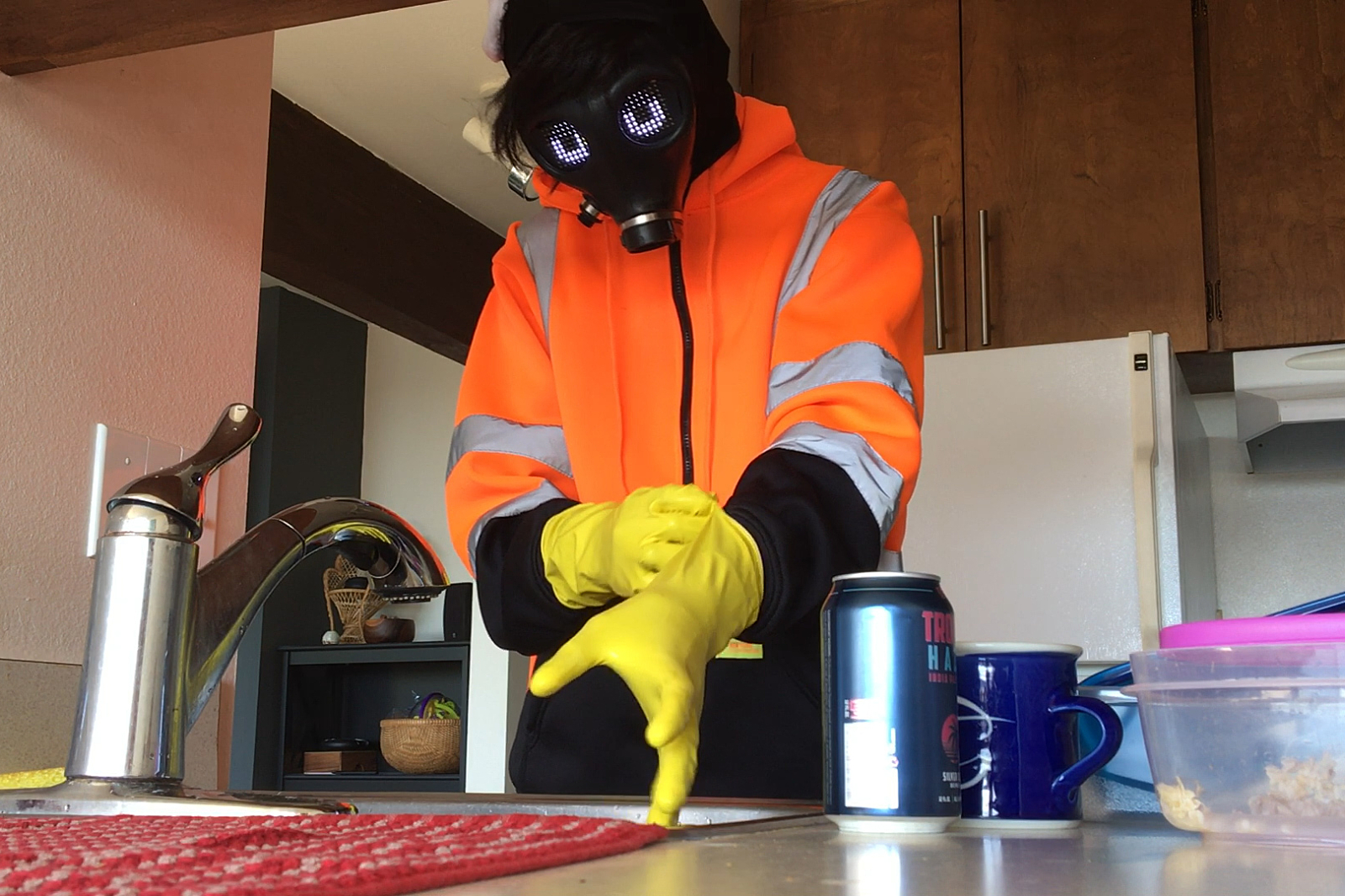 It's taken from the forthcoming album 'Making A Door Less Open', out on 1st May via Matador Records.
After announcing that their new album 'Making A Door Less Open' will land on 1st May, Car Seat Headrest have shared new track 'Martin'.
Accompanied by a lyric video that sees leader Will Toledo taking on the character 'Trait', the uplifting pop song is described by Will as "one of the favorite songs that he's ever written".
Talking about the character, Will says: "The character comes from another project Andrew and I have been working on called 1 TRAIT DANGER. This is something Andrew started doing on tour—recording ideas for his own songs as they came to him, and forcibly enlisting everyone else to participate. It appealed to me because it was nothing like Car Seat Headrest, and the ideas cracked me up. Before we knew it we had two albums released, a video game that was almost impossible to beat, and a growing number of people who seemed to be enjoying it all. It's been a great outlet for weird and untenable musical experiments, and the live performances have been a blast. I play a character called TRAIT, and we've been working out the backstory as we go. I think he spent a lot of time in classified government facilities before getting into the music business."
The second look into the upcoming album, 'Making A Door Less Open' was conceived from January 2015 to December 2019. "I wanted to make something that was different from my previous records," Will explains, "and I struggled to figure out how to do that. I realized that because the way I listened to music had changed, I had to change the way I wrote music, as well. I was listening less and less to albums and more and more to individual songs, songs from all over the place, every few days finding a new one that seemed to have a special energy. I thought that if I could make an album full of songs that had a special energy, each one unique and different in its vision, then that would be a good thing.
Each track is the result of an intense battle to bring out its natural colors and transform it into a complete work. The songs contain elements of EDM, hip hop, futurism, doo-wop, soul, and of course rock and roll. But underneath all these things I think these may be folk songs, because they can be played and sung in many different ways, and they're about things that are important to a lot of people: anger with society, sickness, loneliness, love…the way this album plays out is just our own interpretation of the tracks, with Andrew, Ethan and I forming a sort of choir of contrasting natures."
Listen to 'Martin' below, and read the full statement from 'Trait' here.
'Making A Door Less Open' Tracklisting:
1. Weightlifters
2. Can't Cool Me Down
3. Hollywood
4. There Must Be More Than Blood
5. Hymn
6. Deadlines
7. Martin
8. What's With You Lately
9. Life Worth Missing
10. Famous
Read More