Glass Animals release 'Tokyo Drifting' video
The video games-inspired visuals are directed by New York-based duo rubberband.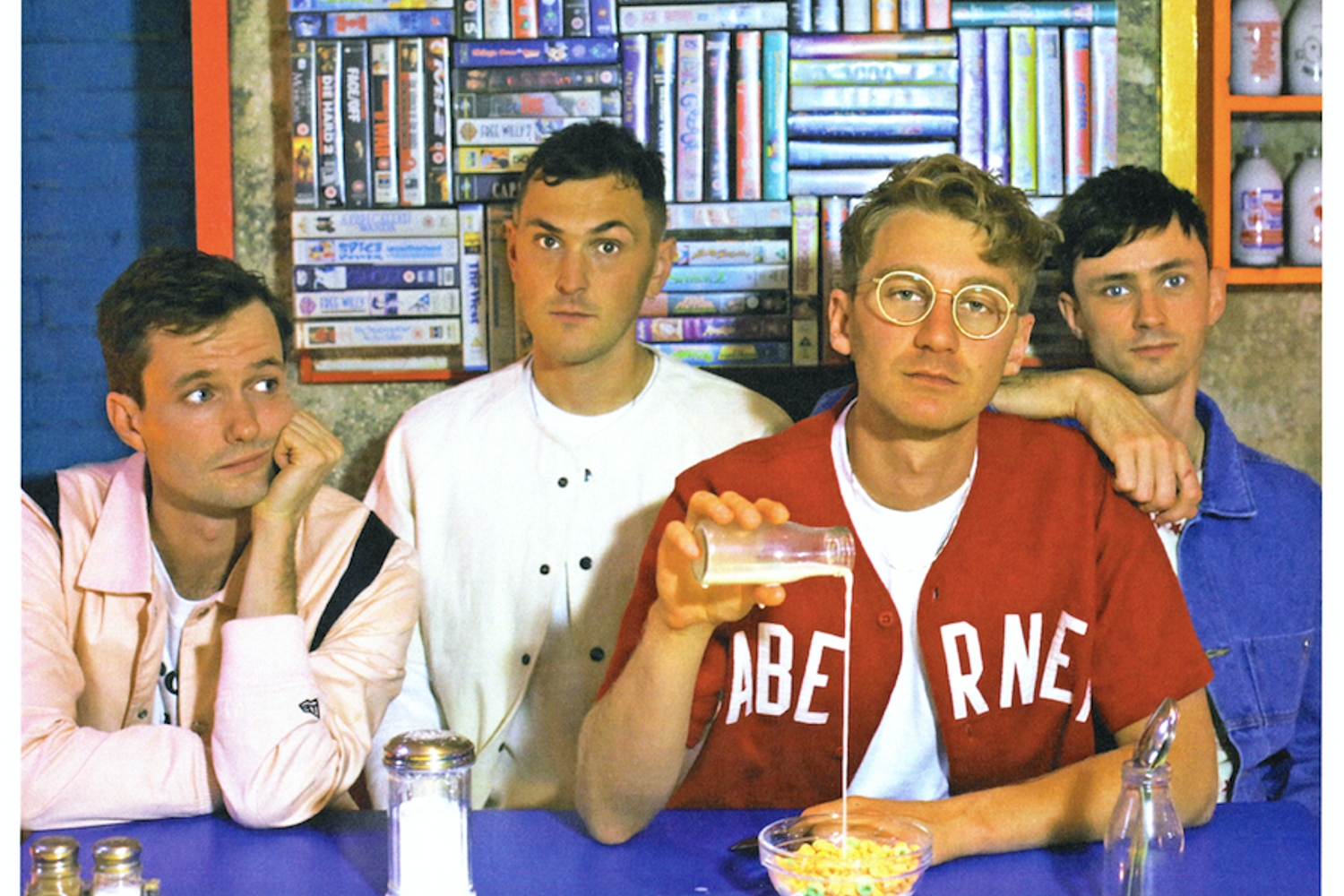 After returning with their first track in three years - 'Tokyo Drifting' - back in November, Glass Animals are now revealing the accompanying video!
On the inspiration behind the video, NYC-based director-duo rubberband says, "We were inspired by a variety of things: the handmade nature of Iza Genzken's collage work, 90's video games, 80's comic books. We sort of filtered all this through the lens of the myth of the Minotaur. The video was shot in Yonkers at an abandoned Catholic school (I'm sure the church would be thrilled). We really wish the toilets had worked…"
They continue, saying, "Mostly, we just wanted to make something that felt different. Post was a lot like playing jazz, we experimented with a wide variety of different animation techniques and titling. In the end, Dave put a lot of trust in us and we are very grateful for that."
Speaking on the track, which features American rapper Denzel Curry, Dave adds, "The first thing Denzel said to me about the track was 'this is fire.' Then he said, 'Is this you flexin'?' and I said - 'Yeh…it is…sort of'. It's an ironic internal flex - me as a narrator describing/taking the piss out of an extreme alter ego version of myself; a version of me that can do things that I'm uncomfortable doing. Wavey Davey is my fucked-up Sasha Fierce; he's a geezer, a street fighter, he can dance, he parties hard, he's spontaneous. He can take hits and be told he is shit and not care because he's confident. He can fight everything the world throws at him.
"I think this kind of character is someone we all create for ourselves now to some extent. We have these curated versions of ourselves on the internet - beautiful, edited, cool, distilled versions of us, all slightly super human. You can push and push and push yourself to hide and ignore your vulnerabilities like that…but it comes at a cost. It's not real and it isn't sustainable."
Have a watch of the fab vid below:
Read More
Featuring King Gizzard & The Lizard Wizard, IDLES, Tkay Maidza, Sleater-Kinney and more.