Kelis brings out the sun for Glastonbury set
Watch Kelis perform 'Friday Fish Fry' during her early afternoon set on the Pyramid stage.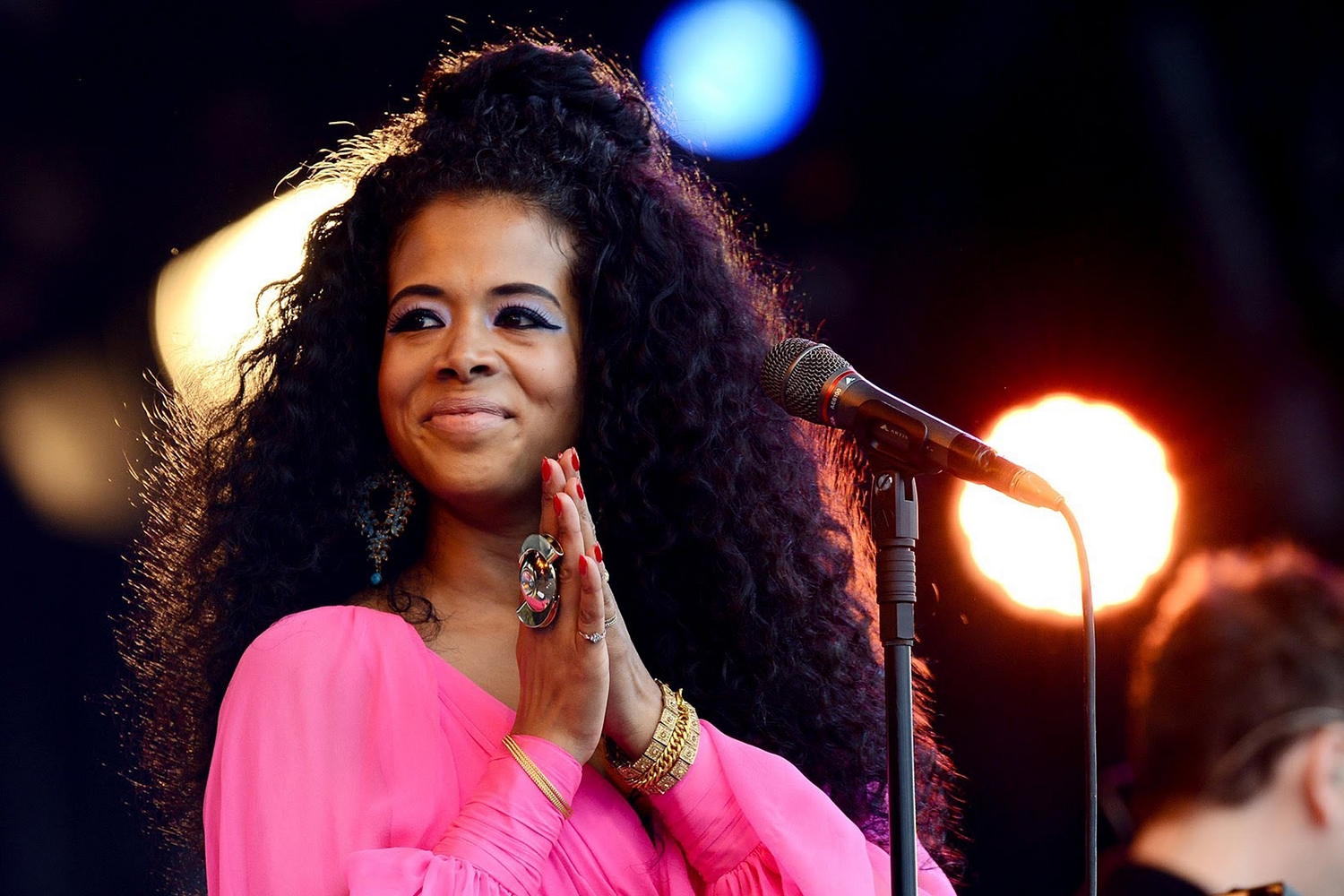 Kelis brought out the sun for her set at Glastonbury early this afternoon (Saturday 28th June). "I saw the ominous clouds heading our way," she later told BBC Three presenter Gemma Cairney. "I'm just glad we got off stage first."
"It was good, it was really fun," she continued. "It's more about bringing great energy [than the production], and having a great time. That's more the vibe I think than anything else.
"I love having my band back out. With my last record I was doing more beats and DJing, stuff like that. I've got a full horns section [now] which is great. This music is soulful, it's about feeling good. It was a great gig."
Watch Kelis play 'Friday Fish Fry' below. She also performed a cover of Nina Simone's 'Feeling Good', her 2003 hit 'Milkshake', and single 'Jerk Ribs' - taken from new album 'Food' - amongst others.
The full setlist was as follows:
Feeling Good (Intro)
Breakfast
Millionaire
Cobbler
Trick Me
Rumble
Friday Fish Fry
Milkshake
Get Along With You/Good Stuff/Glow
Jerk Ribs
4th of July (Fireworks)
Acapella
Feeling Good (Outro)
Read More
Featuring James Blake, Romy, Marika Hackman, yeule and more.