Watch
Protomartyr present new track 'Worm In Heaven'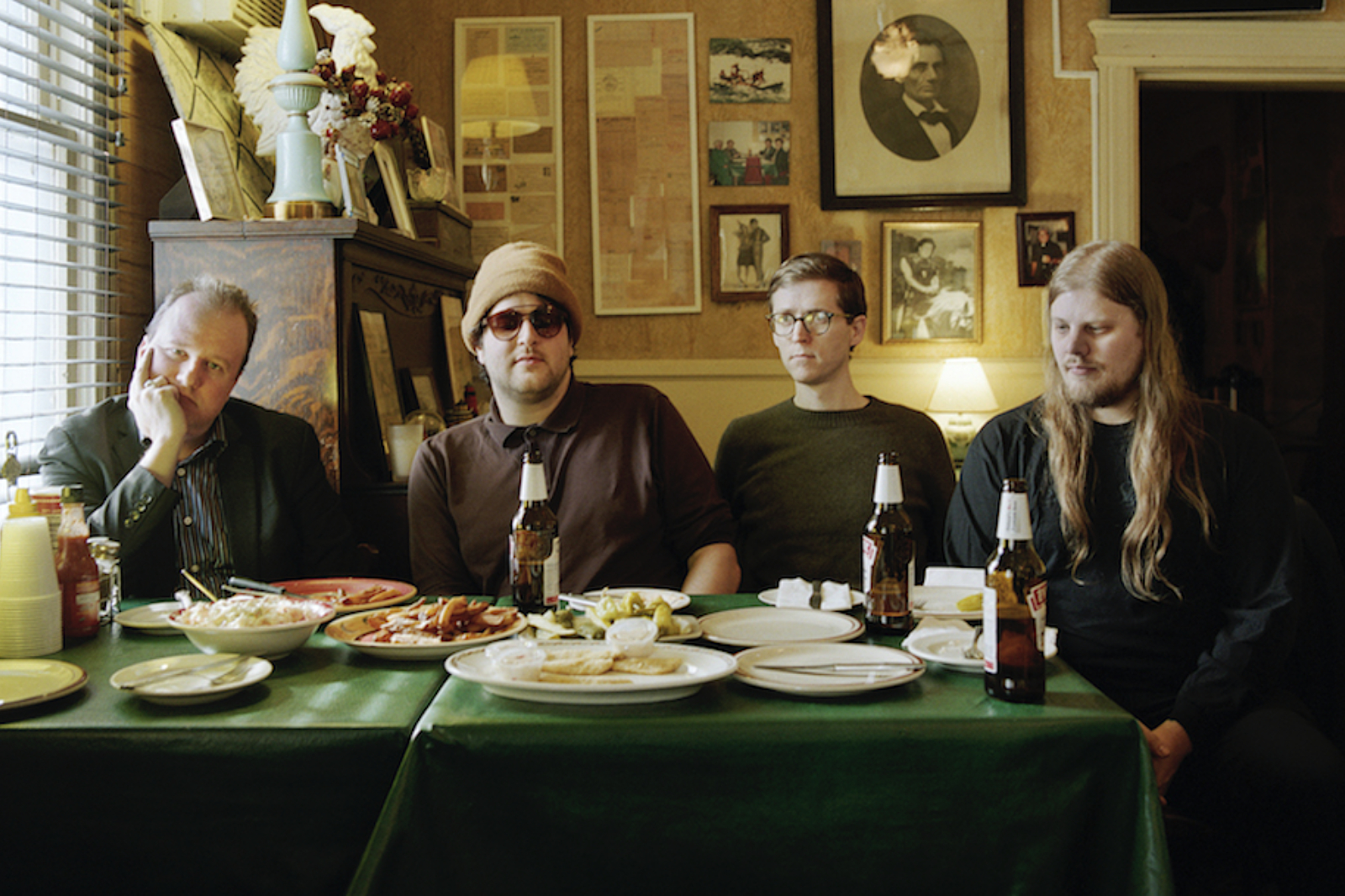 Photo: Trevor Naud
It's the latest lifted from forthcoming album 'Ultimate Success Today'.
After sharing lead single 'Processed By The Boys' last month, Protomartyr are giving us our second glimpse into forthcoming album 'Ultimate Success Today', which now has a new release date of 17th July, sharing sizzling new song 'Worm In Heaven'.
Accompanied by a video shot by Trevor Naud, it was inspired by the 1962 Chris Marker short film La Jetée. "The idea is a sort of dream chamber that has lured its creator into a near-constant state of isolation," he explains. "She lives out her days trapped as the sole subject of her own experiment: the ability to simulate death. It is like a drug to her. Everything takes place in a small, claustrophobic environment. With soft, yet sterile visuals. Perhaps a strange combo to reference, but imagine the cover of the Rolling Stones' Goats Head Soup and the character of Carol White in Todd Haynes' 1995 film Safe.
"I'd been experimenting with shooting multiples of still photographs and stitching them together so that there's subtle movement," he continues, "almost like a 3-D camera effect, but awkward and sort of unsettling—like looking at a photograph under shallow water. I shot upwards of 700 still frames on a Nikon F Photomic camera. I embraced the lines and artifacts from the film scans, which give a sort of Xerox quality to some of the images. All the special effects were done in-camera using mirrors, projectors and magnifying glasses."
Watch the new vid below.
'Ultimate Success Today' Tracklisting:
01 Day Without End
02 Processed By The Boys
03 I Am You Now
04 The Aphorist
05 June 21
06 Michigan Hammers
07 Tranquilizer
08 Modern Business Hymns
09 Bridge & Crown
10 Worm In Heaven
Read More