Watch Spoon take 'Can I Sit Next To You' to Colbert
The band tackled the cut from their recent album 'Hot Thoughts'.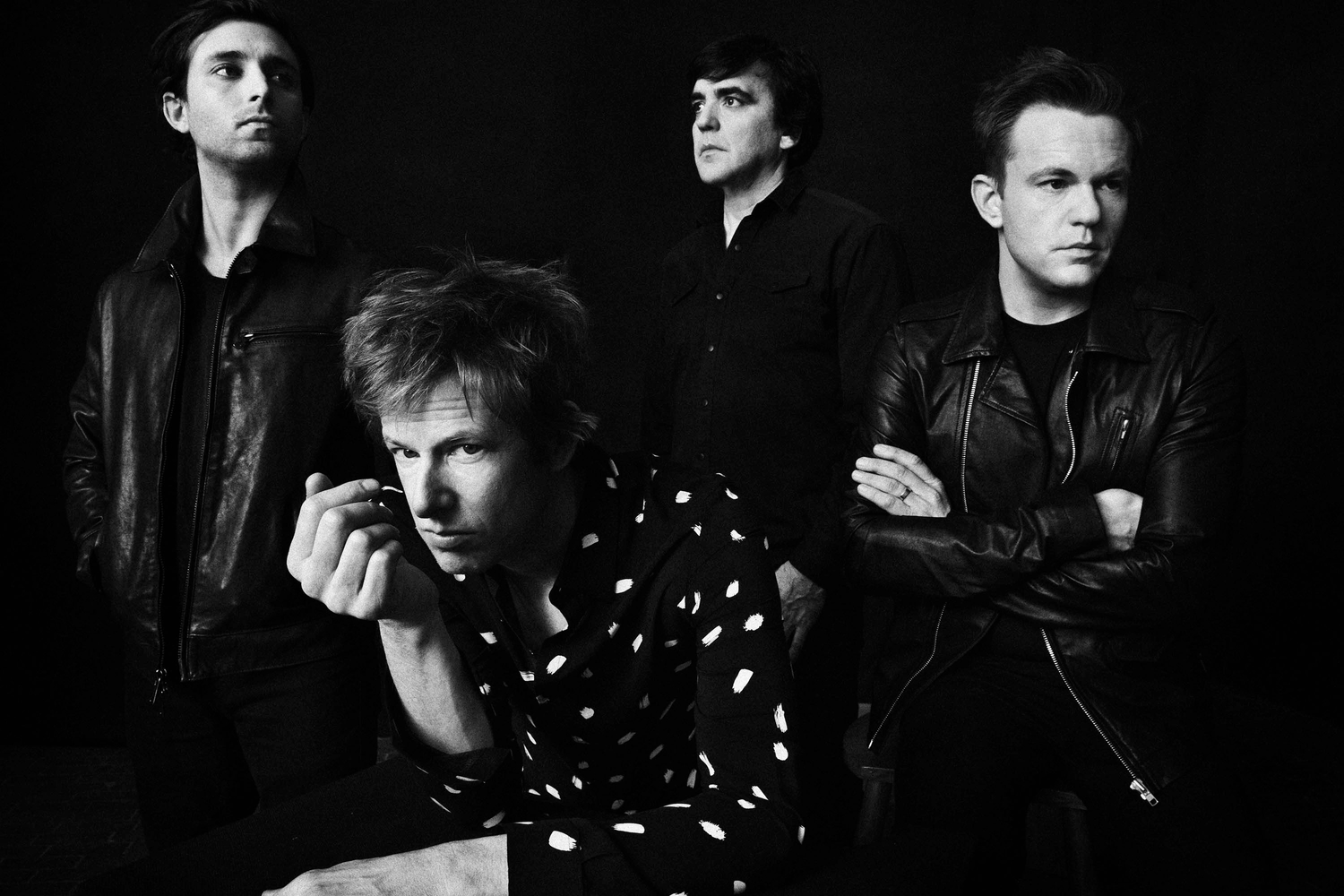 Photo: Zackery Michael
Back in March, Spoon released their latest album 'Hot Thoughts' and they've been touring and playing festivals pretty much ever since.
Last night they were the special musical guests on the 'Late Show With Stephen Colbert', where they performed 'Can I Sit Next To You' from the record. It was a pretty intense version of the synth-heavy, almost funk-influenced track, with sharp, angular guitars piercing through and frontman Britt Daniel skulking around the stage and growling his words like there was no tomorrow. Bathed in bright red and orange lights that sometimes shrouded them in a mysterious blur, giving it an even sweatier atmosphere. Is it just us, or is it getting a bit warm in here?
Watch Spoon perform 'Can I Sit Next To You' below.
Read More
Featuring James Blake, Romy, Marika Hackman, yeule and more.