Watch
Arcade Fire debut new song 'Generation A'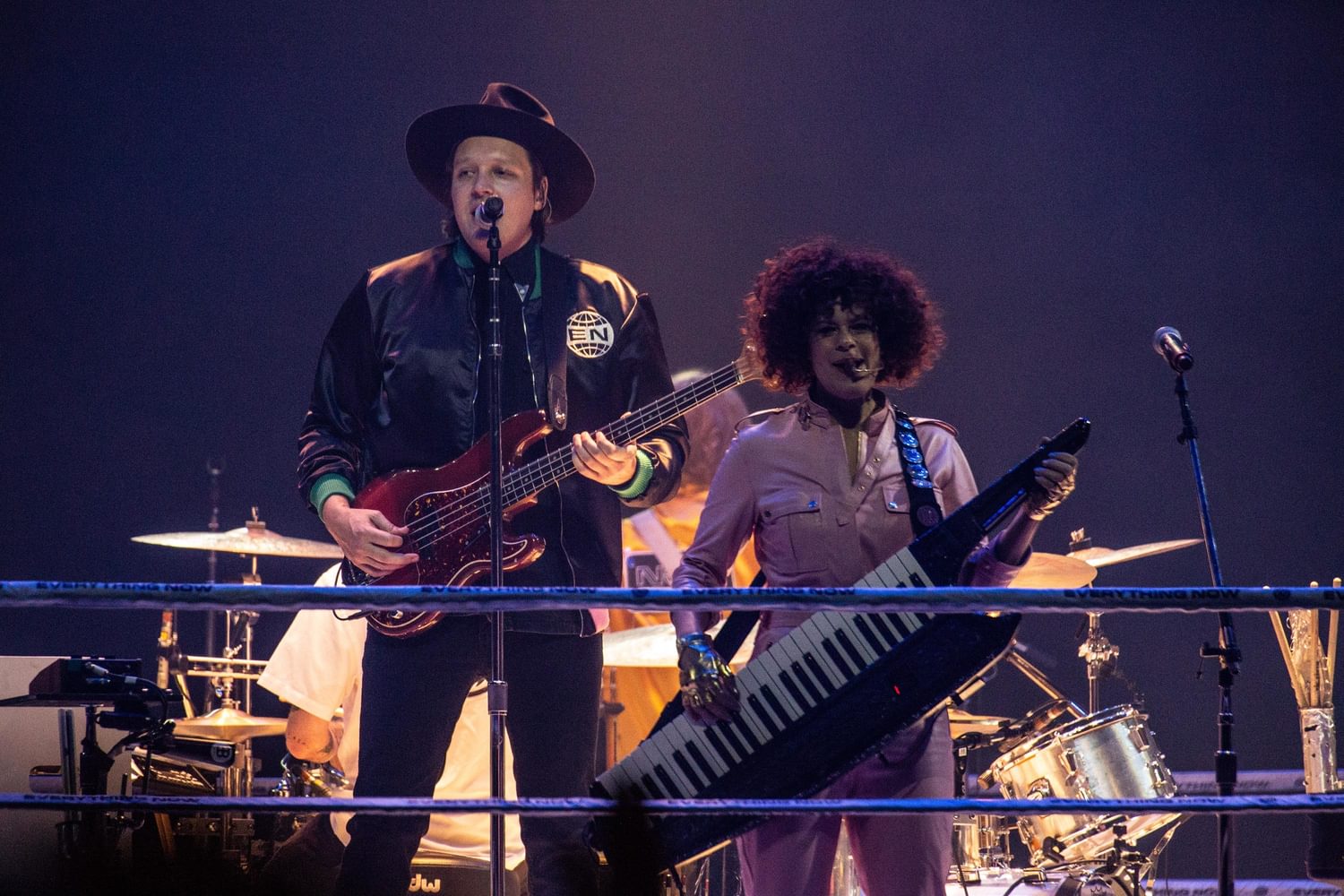 Performed live on Election Night with Stephen Colbert.
Performing for Stephen Colbert's Election Night special last night, Arcade Fire debuted brand new track 'Generation A'.
Inspired by "the current climate of the country with a hopeful message to the youth", the track arrives while the band are busy in the studio cooking up their sixth record.
"Win and Régine are always demoing and working, and I've done a little," Will Butler told us last month. "We always work on a record for about a year and a half and we're not off that pace yet, we're still weirdly on track…"
Check out 'Generation A' below.