Watch
Young Fathers release new single 'Tell Somebody'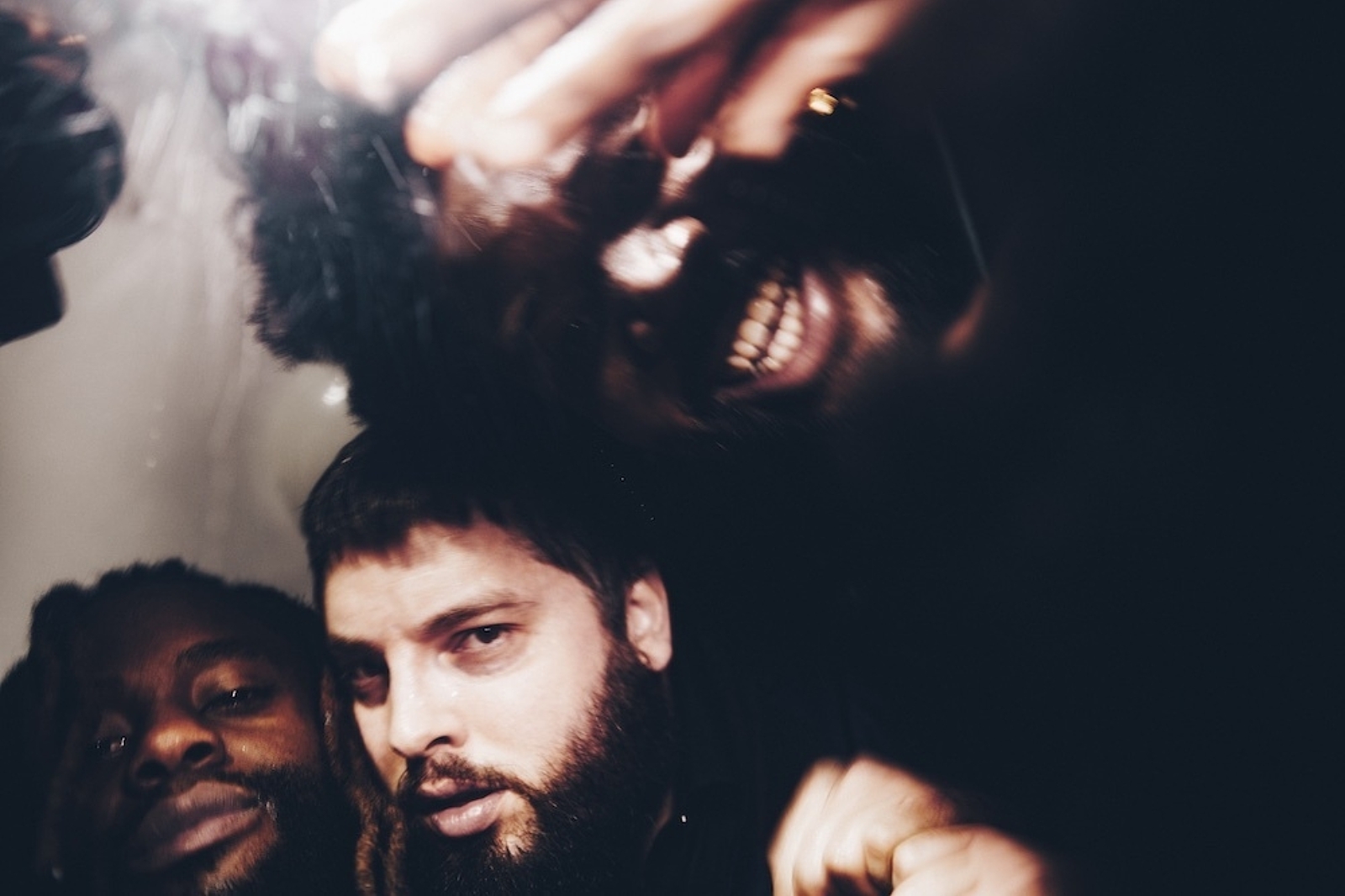 Photo: Fiona Garden
Their fourth album 'Heavy Heavy' arrives next year.
With their fourth album 'Heavy Heavy' set for release on 3rd February via Ninja Tune, Young Fathers - Alloysious Massaquoi, Kayus Bankole and G. Hastings - are sharing their latest single 'Tell Somebody'.
'Heavy Heavy' marks the trio's first album since 2018's 'Cocoa Sugar', and the upcoming record sees them embracing a "renewed back-to-basics approach, just the three of them in their basement studio, some equipment and microphones: everything always plugged in, everything always in reach."
"Heavy Heavy could be a mood, or it could describe the smoothed granite of bass that supports the sound… or it could be a nod to the natural progression of boys to grown men and the inevitable toll of living, a joyous burden, relationships, family, the natural momentum of a group that has been around long enough to witness massive changes," the band say.
"You let the demons out and deal with it," Kayus Bankole adds. "Make sense of it after."
Revisit our interview with the band from our November 2022 issue now.
'Heavy Heavy' Tracklisting:
01. Rice
02. I Saw
03. Drum
04. Tell Somebody
05. Geronimo
06. Shoot Me Down
07. Ululation
08. Sink Or Swim
09. Holy Moly
10. Be Your Lady
See Young Fathers live at the following dates:
FEBRUARY
02 Pryzm Kingston (with Banquet Records)
03 Rough Trade East London
04 Rough Trade Bristol
06 Chalk Brighton (with Resident Records)
10 La Belle Angele Edinburgh (with Assai Records)
17 Essigfabrik Cologne, DE
18 Astra Berlin, DE
19 Mojo Club Hamburg, DE
21 Paradiso Amsterdam, NL
22 Trix Antwerp, BE
24 Elysee Montmartre Paris, FR
26 SWX Bristol, UK (Sold Out)
28 O2 Academy Leeds, UK
MARCH
01 3Olympia Dublin, IE
03 O2 Academy Glasgow, UK (Sold Out)
04 O2 Academy Glasgow, UK
06 Boiler Shop Newcastle, UK
07 Albert Hall Manchester, UK
09 Roundhouse London, UK (Sold Out)
Read More