Album Review
100 Gecs - 10,000 gecs
4-5 Stars
A thrilling ride from start to finish.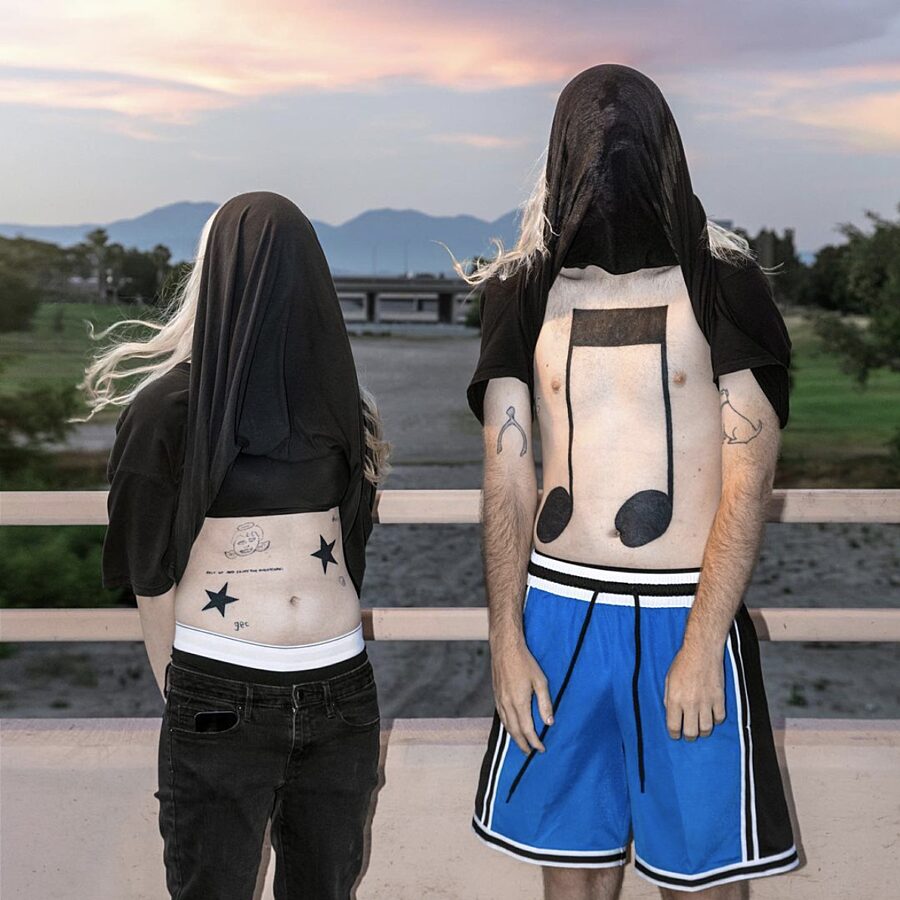 In the eight years they've been creating music together, Dylan Brady and Laura Les' 100 gecs has become almost synonymous with the word hyperpop; the mere mention of their name conjuring thoughts of pitched-up autotuned lyrics, chaotic production glitches and insanely catchy pop bangers. When debut album '1000 gecs' crash-landed back in May 2019, it catapulted the duo from online buzz to mainstream consciousness, racking up millions of streams, with the tree on the record's cover even becoming a go-to fan hot-spot. Although not all of the reactions were entirely positive (Laura told us back in 2020 of an interaction with a gig onlooker: "They held Dylan down and were like, 'Come here, come here. You fucking SUCK!'"), it's hard to deny the impact gecs have had on pop, the pair having teamed up with some of the genre's biggest leftfield names (AG Cook, Dorian Electra, Charli XCX) for 2020's remix album '1000 gecs and The Tree Of Clues'. Nearly three years on, Dylan and Laura are set to cement their place at the forefront of pop's boundary-pushers.
Initially set for release early last year, at the time Laura described '10,000 gecs' as "10 times as good as the last one". She's right - and not just in reference to the album title. '10,000 gecs' is a thrilling ride from start to finish, catapulting through genres across 10 unrelenting and imaginative bangers. From opening with the iconic THX movie intro before descending into a thrashing guitar solo on 'Dumbest Girl Alive', the pair never take their foot off of the accelerator. '757' and 'Mememe' are both glitch pop-leaning earworms, while 'Hollywood Baby' and 'Billy Knows Jamie' see the duo incorporate rock elements to form mosh-pit ready anthems, Laura even flexing her screamo vocal chords at the latter's end. Never taking themselves too seriously, 'Frog On The Floor' could almost be a children's TV show theme tune as the pair deliver an ode to the titular amphibian ("I heard you met my friend the other weekend / Heard he was telling croaks at the party"), while the seemingly-poignant ballad intro of 'I Got My Tooth Removed' opens with the lyrics "You were tough, unforgiving, made me cry all the time", it quickly twists into a brilliantly batshit tale about dental problems. It's a mad mix of genres, themes and sounds; throughout '10,000 gecs', Dylan and Laura throw out pretty much everything possible. While on paper this approach probably shouldn't work, gecs have already proved that it does and on '10,000 gecs' they've done it once again.