Adele could've recorded literally whatever she fancied.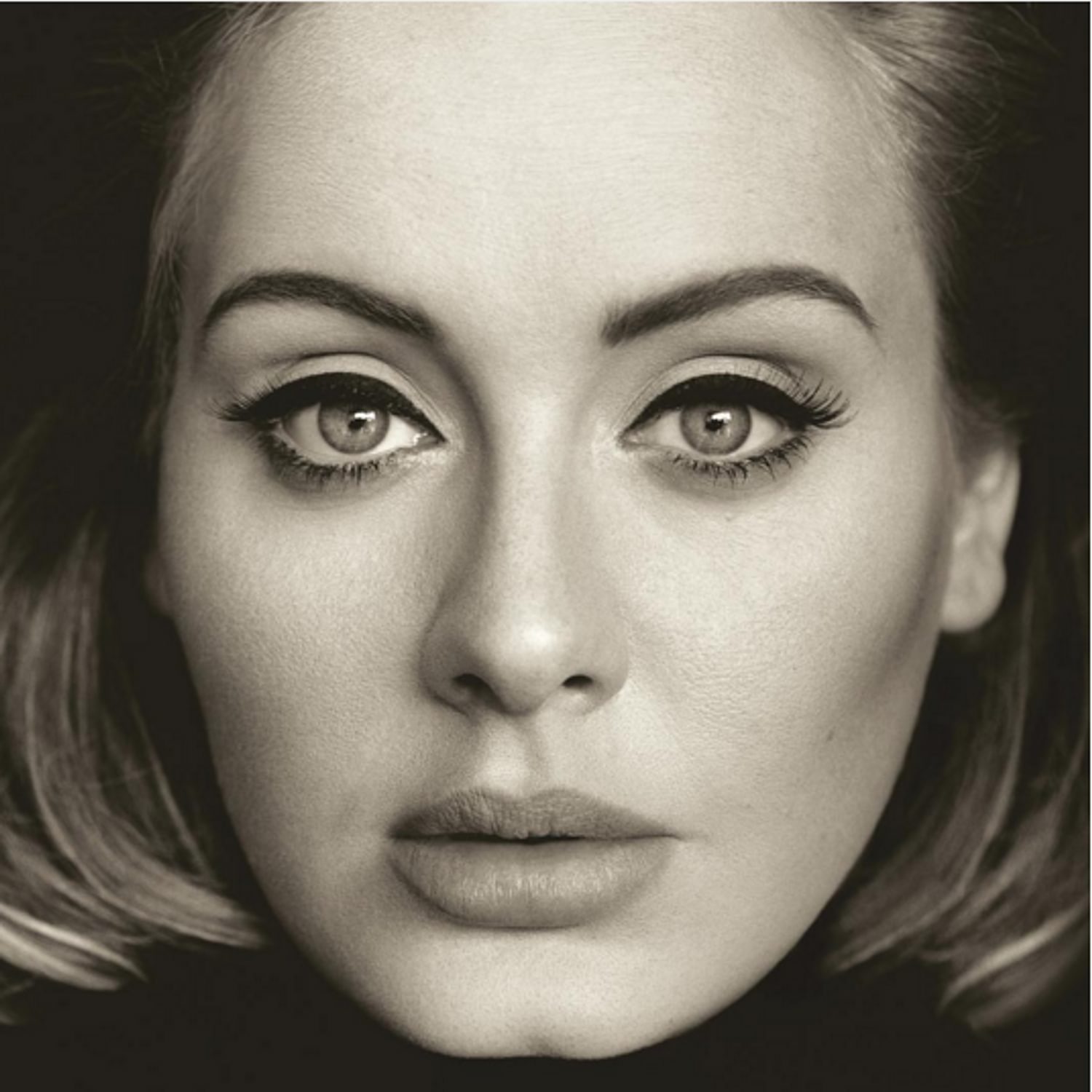 In reality, '25' could've been anything. A nine hour techno mix; an album composed entirely of dog noises, a spiritual successor to My Bloody Valentine's 'Loveless' – its predecessor '21' sold so many copies, and the anticipation for a follow-up was so fevered, that Adele could've recorded literally whatever she fancied and it still would've been in about a zillion stockings come Christmas time.
That's not to say this isn't the record Adele wanted to produce: the hundreds of studio sessions and extent to which '25' has been agonised over shouldn't be under-estimated. Early interviews have hinted at the anxiety that following '21' exerted on Adele, those thirty million sales both a mind-bogglingly impossible-to-visualise figure and an elephant in the corner of every studio she entered. But now it's arrived, it all feels so safe.
Things start strong. 'Hello' might be quintessential Adele in its overblown, bombastic rush of emotions, but it's the perfect distillation of everything she's done to date. This makes its follow-up 'Send My Love (To Your New Lover)' such a shock to the system. Adele's bounding vocal carrying more swagger and sass than ever before, in another life it could've been penned for M.I.A. as that impossibly perfect Adele vocal dips and dives above a simple plucked acoustic guitar. 'Water Under The Bridge', too, is lifted by its thunderous drumming and skipping guitar lines, but sadly those moments of experimentation with the formula are few and far between.
'When We Were Young' - the much anticipated team up with Tobias Jesso Jr. - has none of the spark that putting those two in a room together should do, and as the record enters its second half things fall apart, all excitement and energy dropped in favour of sappy piano-led ballad after sappy piano-led ballad, peaking with 'Million Years Ago''s dreary, greetings card sentiment. It'll sell by the bucketload (it already has) and it'll please the handkerchief and bottle of red brigade no end, but three albums in and the magic sheen of that voice is beginning to wear thin against the same old sentiment.
Despite coming from the same body that houses a personality so unbelievably erratic and off-the-wall in the best possible way, '25' is as straight-down-the-line 'Adele album' as it gets. Adele could've done whatever she bloody well liked at this stage – it's a bit of a shame to see her so content to settle into old habits.