Album Review
And So I Watch You From Afar - Heirs
2 Stars
'Heirs" brawn quickly peels back to reveal a disappointing lack of smarts.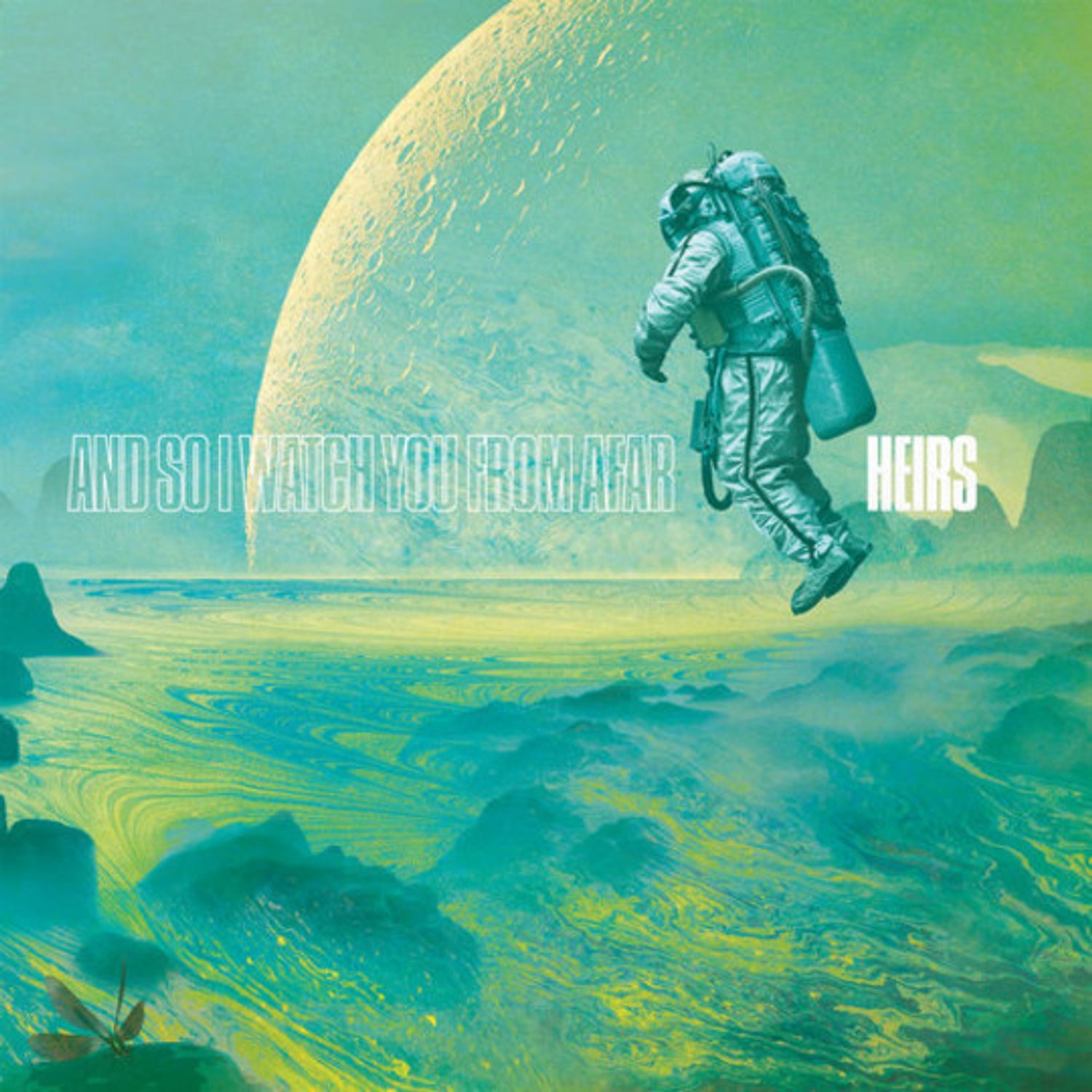 Ask anyone who's witnessed And So I Watch You From Afar in the live arena and they'll surely attest - the Irish four-piece are gladiators. Gripping til the end, their frantic attacks of hard-edged post-rock are breathtakingly tight, the band themselves throwing their weight around as if possessed. It's deflating then, to see 'Heirs' continue the band's inability to ferry such moments of on-stage euphoria into the studio.
Where last album 'All Hail Bright Futures' suffered from a schizophrenic lack of focus, 'Heirs' instead offers up a straight-down-the-line series of emotionless riffing. Early promises to strip material back from 'All Hail…"s kitchen-sink approach seem to have taken their process down entirely the wrong path - while it leaves behind their previous incarnation as soulless Battles imitators, 'Heirs' is little more than a one-dimensional attempt to re-create the power of ASIWYFA's earlier efforts.
The occasional moments of clarity - the stripped back synth lines of the title-track's middle third, 'A Beacon, A Compass, An Anchor"s gradual build - offer brief respite, but it's ultimately little more than cheap dynamic range in an attempt to make the next round of gang-vocals and hammer-ons seem all the more manic. The beefed-up jock in a scene of wool-jumpered bookworms, 'Heirs" brawn quickly peels back to reveal a disappointing lack of smarts.
ASIWYFA remain an impressive live prospect - truly one of the scene's finest - but on record they increasingly come across as painfully self-celebratory, relishing solely in their technical prowess and ability to bludgeon, rather than connect. Fretboard noodling far outweighs any emotional or intellectual potency, and 'Heirs' continues to leave ASIWYFA stuck between a rock solid live show and a hard-to-place recorded direction.
Read More
Featuring James Blake, Romy, Marika Hackman, yeule and more.