Album Review
A$AP Rocky - At.Long.Last.A$AP
3 Stars
Rocky begins to find himself, finding beauty in unlikely places.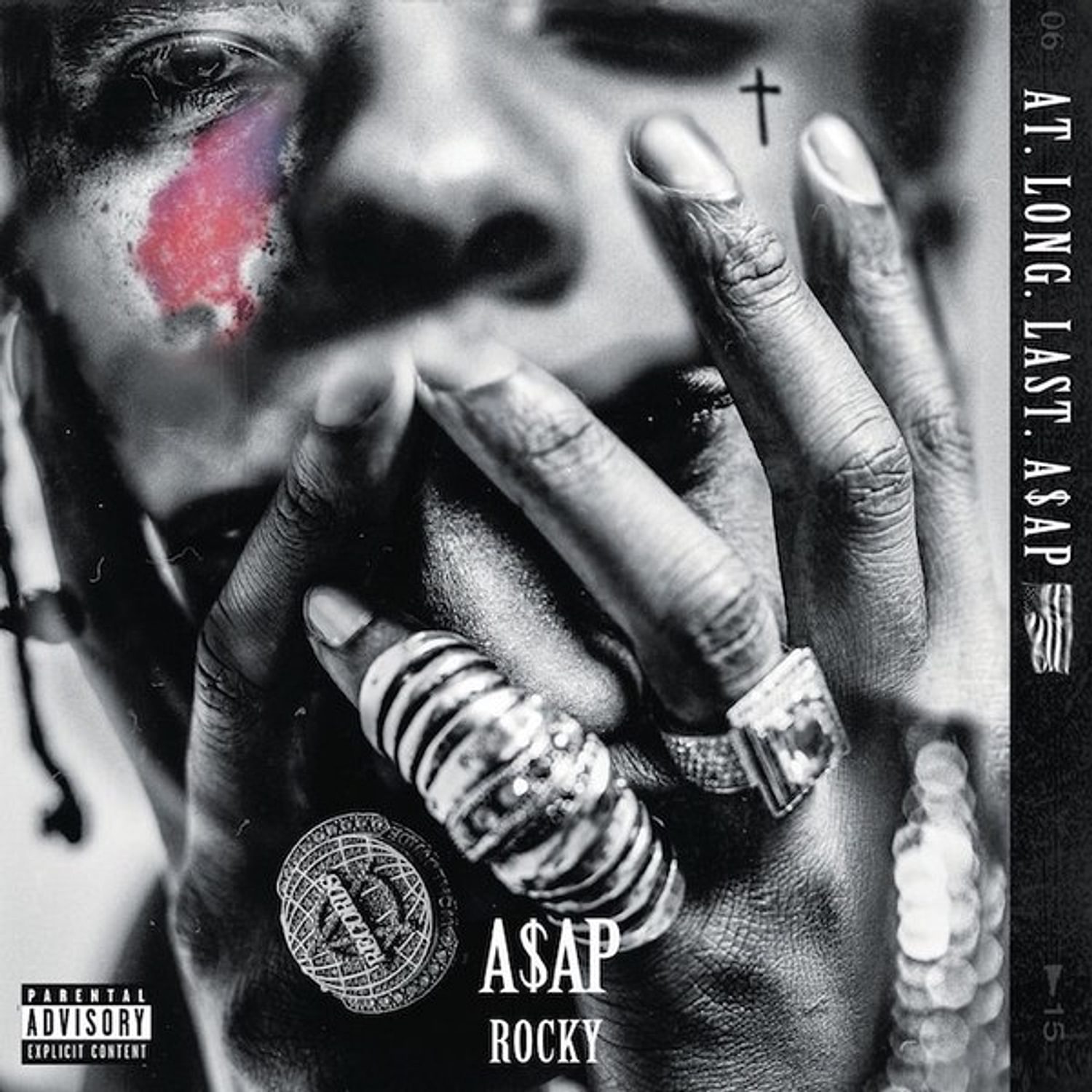 A$AP Rocky would be the first to admit that he couldn't keep his soul "from the devil". In fact, this message rings true for the opening statement on 'At.Long.Last.A$AP', a twisted, brutally honest and strangely beautiful second release from the Harlem rapper. A pastor makes the claim in LP opener 'Holy Ghost', and as the rest of the record unravels, it reveals a story of excess, self-discovery and gaining of identity.
First thing's first - 'Better Things'. Hours after its early release, 'A.L.L.A''s big talking point was a verse on this track, where A$AP boasts about a relationship he had with Rita Ora, and not in the most subtle of terms. There's honesty - the likes of which he deals out on the regular throughout this record - and then there's the kind of nasty "bitch"-hating delivery that doesn't have a place anywhere in 2015. The same can be said for the Kanye West-featuring 'Jukebox Points', which has Rocky giving similar - if slightly more cloaked - takes on Rihanna and Iggy Azalea. This is a guy who enjoys orgies in mansions and has sex on the mind 24/7 - you'd think he'd have a better knack for writing about the subject by now.
It's initially hard to look beyond these misgivings on 'A.L.L.A', but the rest of the record stands up as a truthful, day-by-day account of A$AP's journey from homeless kid to multi-millionaire. It tracks his trips to fashion parties and his even more intense LSD trips, following the movements of a character who'll probably never have Kanye's unparalleled confidence or hype-backing achievements - but he's close.
The strength of 'A.L.L.A' is when Rocky dodges the conventional diss tracks and instead tells his story without any strings attached. He's at his purest on the ether-soaked double of 'L$D' and 'Excuse Me'. The former sees him wrestling with love while under the influence, and its sweeping coda doesn't sound a million miles from the "chill" of Moby or All Saints' 'Pure Shores'. It's cheesy but refreshing. What follows is a sedated pop track that goes beyond initial collaborations with Clams Casino. "They say wealth is in the mind, not the pocket. I learned that from a very wise man," he states, before racing through brags about spending "20 thousand" on "partners in Bahamas". He's a man of serious contradictions, but he's also one of the most genuine voices in the game.
On 'A.L.L.A', with the recent death of ASAP Yams lurking in the background without ever becoming a focal point, Rocky begins to find himself. He achieves it by discovering beauty in unlikely places, employing new techniques and doing everything in his power to stand out from the pack. And even in a record that's almost drowning in high-profile guest spots, he just about pulls it off.