Listen
Tracks: Linkin Park x 100 gecs, Kings of Leon, slowthai and more
The biggest and best tracks of the past week, rounded up and reviewed.
Linkin Park - One Step Closer (100 gecs Reanimation)
Waking up to find out that glitch-pop pioneers 100 gecs had remixed Linkin' Park's 'One Step Closer' from their debut studio album 'Hybrid Theory' wasn't something that we expected to see this morning, but we're not mad at it. Released as the first in a series of reinventions of Linkin Park's debut album to celebrate its 20th anniversary, Dylan Brady and Laura Les have given the track a classic gecs hyper-pop spin, flipping the track with glitchy flair. You love to see it. (Elly Watson)
Kings of Leon - The Bandit
Cometh the hour of a new Kings of Leon album, cometh the question: can the Nashville quartet ever recapture the spitting feral magic of their early material BSOF (that's Before 'Sex On Fire')? For a solid decade the answer has been an arena-reaching 'no', yet while 'The Bandit' is never going to challenge 'Four Kicks' for gnarly sex appeal, there's something to the track's galloping drum beat and urgent bass line that feels sparky. Whilst we can't ever expect the late-30-something millionaires to still sound like they're prowling around a sticky bar backroom, maybe their latest could signal something of an appeasing middle ground. (Lisa Wright)
slowthai ft. A$AP Rocky - MAZZA
There's every chance that when slowthai penned 'MAZZA' it was intended, like much of forthcoming second album 'TYRON' as a not-entirely-wholesome look in the mirror. But, its release landing while much of the world is still elbows-deep in lockdown, its immediate pop hook and nods to going mad fer it (with a special nod to explaining Homebase to those outside the UK) the song's probably gonna incite a pang or two of yearning for the before times. (Bella Martin)
Alice Glass - Suffer and Swallow
Since departing Crystal Castles back in 2014, vocalist Alice Glass' solo output has been sporadic at best; filing a lawsuit against her former bandmate in 2018, the pieces began to fit together as to why. Let us hope, then, that 'Suffer and Swallow' - only her second single of this decade so far - is to signal a more permanent return. Hard and brittle, yet with a calculated softness, its cruelly saccharine vocals and electronic judders (think somewhere between Grimes and Poppy) feel like a direction that could yield real gold. (Lisa Wright)
Vagabon ft. Courtney Barnett - Reason to Believe
The late folk singer Karen Dalton is definitively a musicians' fave, so the fact it was her version of this '60s number, and not say, the one by Rod Stewart, that Vagabon fell for, is no surprise at all. With barely-there backing vocals from Courtney Barnett and slide guitar that's just begging for a porch and some bourbon, it's a pretty, delicate track with exactly the right amount of yearning the lovelorn lyrics suggest. (Bella Martin)
Shame - Nigel Hitter
Following the wonkiness of 'Water In The Well', 'Nigel Hitter' finds Shame channelling Talking Heads, with a distinctly tongue-in-cheek approach to the jaunty percussion. It's easy to picture Charlie Steen's grin as he shakes a tambourine – good, because the lyrics here paint a depressingly relatable picture of creative burnout. There's a relentless forward motion, images of wheels turning and candles burning at both ends. Shame's, however, is burning just as bright as ever. (Louis Griffin)
Read More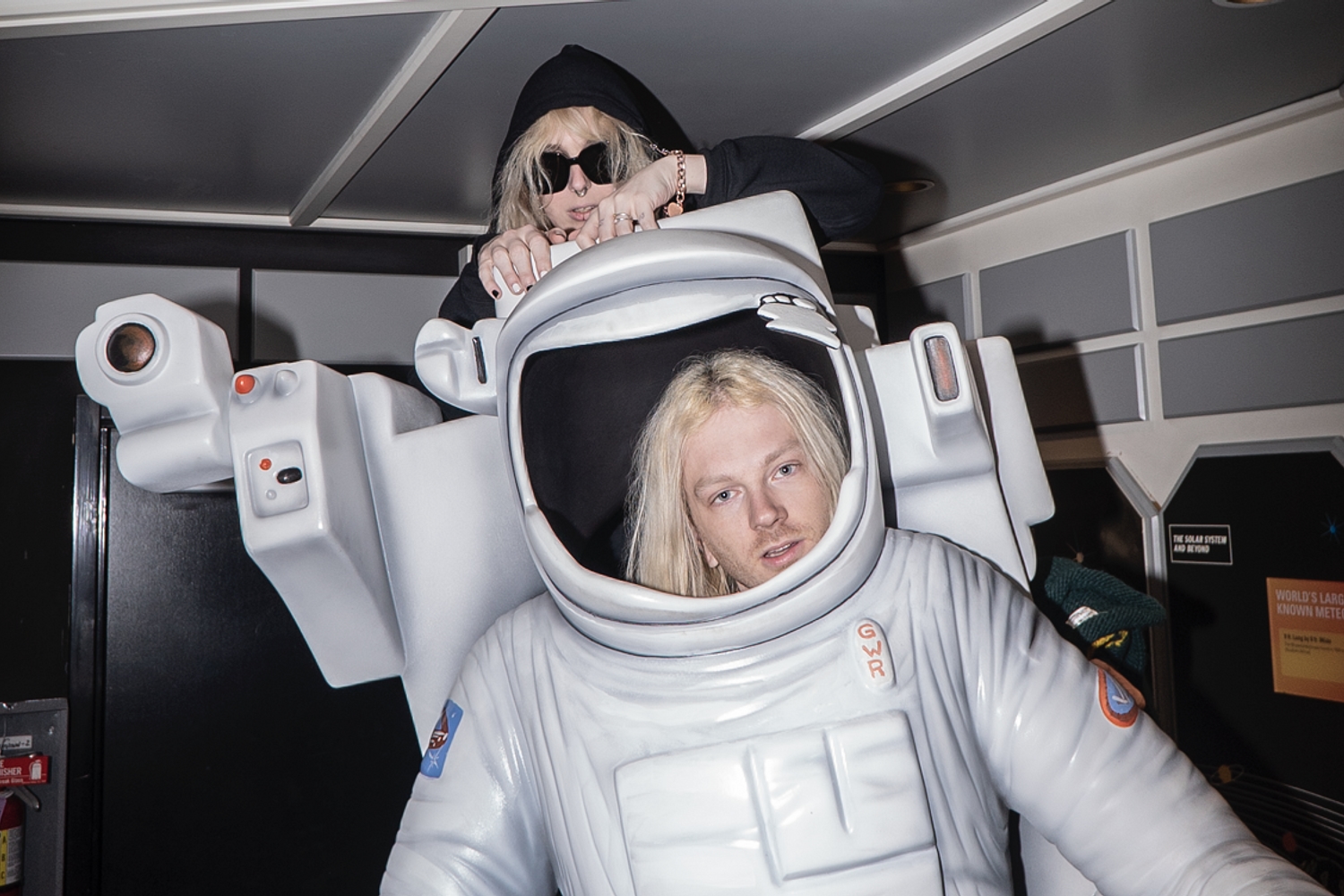 It's the first in a series of 'Hybrid Theory' 20th anniversary remakes.