Album Review
Babeheaven - Home for Now
4 Stars
Richly nuanced, effortlessly cool and at times beautifully bleak.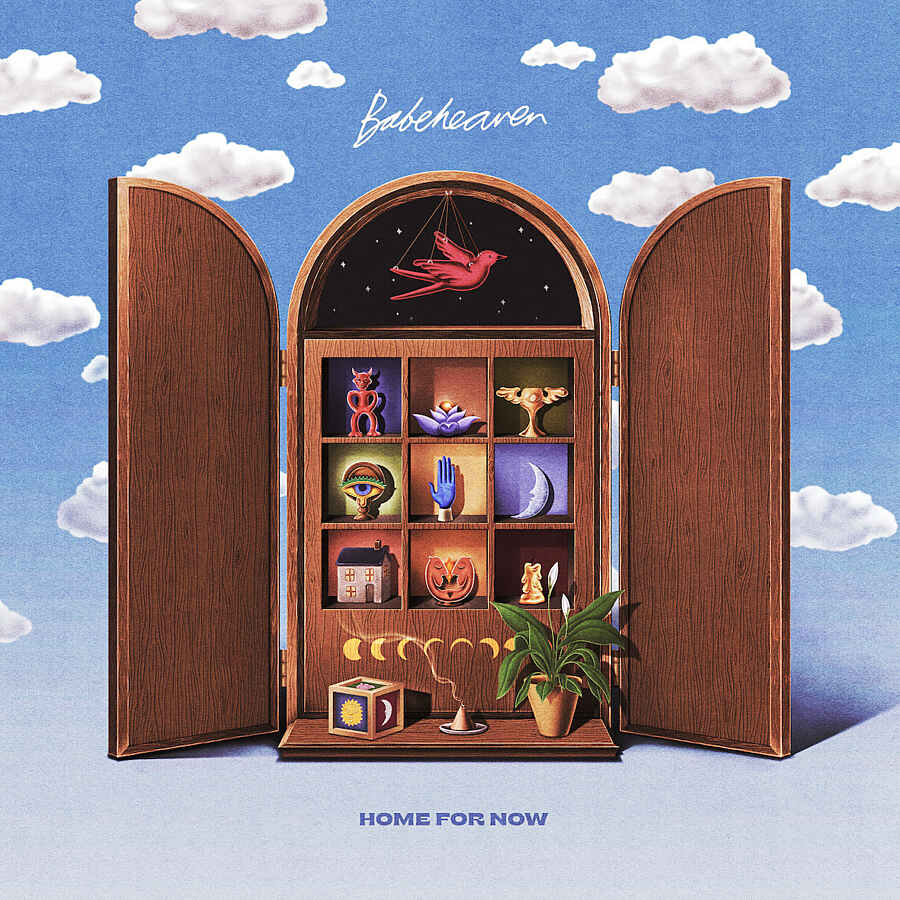 When people talk of happenstance playing an important role in a band's career, they're often talking about lucky breaks, of being in the right place at the right time. Less often, it refers to the type of kismet that was crucial in Babeheaven's formation.
Having met and become friends as children, Nancy Andersen (vocals) and Jamie Travis (instruments and production) stayed in touch before finding themselves working quite literally on the same road when adults, and inevitably collaborating creatively. Though, while fate (or luck, however you want to frame it) has played an important part in Babeheaven's journey, the chemistry between both Nancy and Jamie is equally as vital.
Indeed, it's that chemistry that, while hinted on the band's previous releases, has been really brought to the fore on their debut LP 'Home for Now'. 14 tracks of glitchy trip hop, soulful alt-pop and understated electronica, there are echoes of bands such as Cocteau Twins and Massive Attack, but while such comparisons are inevitable, 'Home for Now' shares as much, if not more, in common with more contemporary acts such as Woman's Hour, thanks to both Nancy's otherworldly vocal delivery, and Jamie's melancholic production.
As such, 'Home for Now doesn't feel like the most optimistic of records. Nor however, does it feel dour.
Pieced together over the UK's lockdown, there was every chance that what resulted could have been cloying, and claustrophobic. Instead it's a record that feels lush and spacious, allowing the tracks, and indeed the band's chemistry, room to breathe, to evolve. Gaps are filled with Jamie's field recordings. Birds, alarms, snatched moments of laughter all work together to provide 'Home for Now' with an organic air that far belies its quarantined origins.
Richly nuanced, effortlessly cool and at times beautifully bleak, 'Home for Now' feels like the sound of Babeheaven finding their feet in an atmosphere of uncertainty.
As featured in the November 2020 issue of DIY, out now. Scroll down to get your copy.