Album Review
Björk - Vulnicura
4 Stars
As uncompromising and potentially definitive as a break-up album could ever be.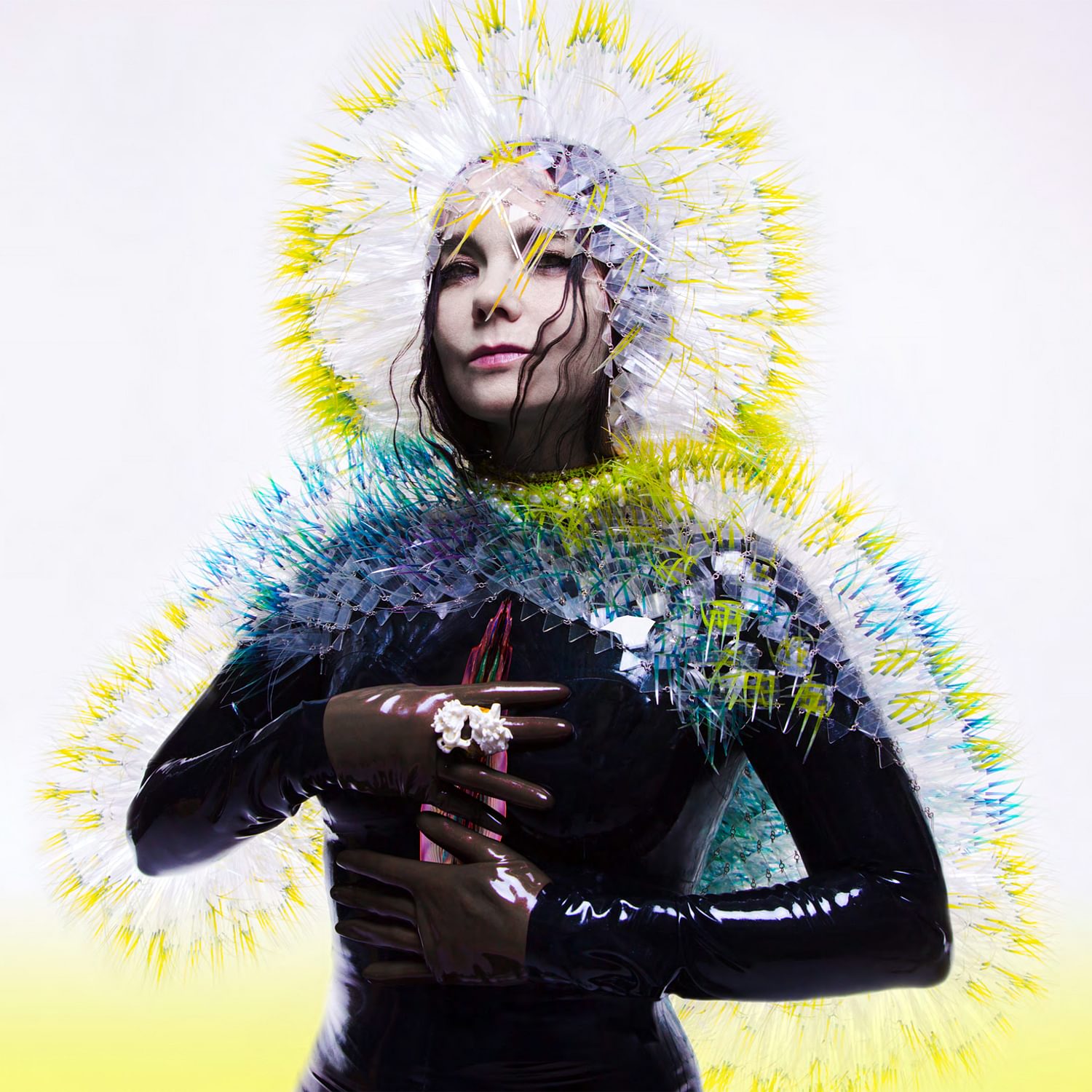 Hand Björk a topic on Mastermind, give her a few weeks of research time, and she'd come back the most unchallengeable of experts. Zero holes spoil her theory and form of expression.
Previous LP 'Biophilia' was a bonkers attempt to detail Mother Nature in just under an hour. Follow-up 'Vulnicura' tackles a tougher topic: Heartbreak. As with anything else she entangles herself in, Björk doesn't so much embrace the subject as become a part of it. Artwork shows a jet black, alien-like figure standing paralysed, her chest carved upon beyond repair. Bon Iver's wood cabin saucy warbling is old fodder compared to this. Does the world need another break-up album? 'Vulnicura' dodges cliché and creates its own ground.
In the album's liner notes, every song comes with a date, putting a timestamp on the brutal bust-up. "I better document this," she sings on opener 'Stone Milket', and there couldn't be a more thorough exploration of the soul's most troubled subject. New lows are hit on the stop-start gruesome twist of 'History of Touches', the total combustion of 'Notget'. Throughout, Venezuelan producer Arca executes scattered beats in collaboration with the Icelandic star, each dagger-sharp blow to the system sounding more real than the last. 'Vulnicura' is by no means Björk's most groundbreaking work, but it's arguably her most beautiful, undoubtedly the most close-to-heart. 2001's 'Vespertine' was the counterpoint, another electronically-led, minimal record that detailed every heated-up moment of intimacy. Its arch nemesis was always going to be messy.
Closer 'Quicksand' doesn't hold back on the madness that precedes. It's the final burst of frustration, a swift conclusion to an emotionally-fraught tale. 'Vulnicura' is a no-bullshit, unbelievably tough portrayal of an experience that shouldn't require repeating. But on goes the cycle, 'Quicksand''s broken beats sounding incapable of stopping short. Dense to the extreme, a thick fog of emotions that concedes nothing, this is as uncompromising and potentially definitive as a break-up album could ever be.