Album Review:
Bleachers - Strange Desire
4 Stars
Where fun. were bombastic, Bleachers is explosive.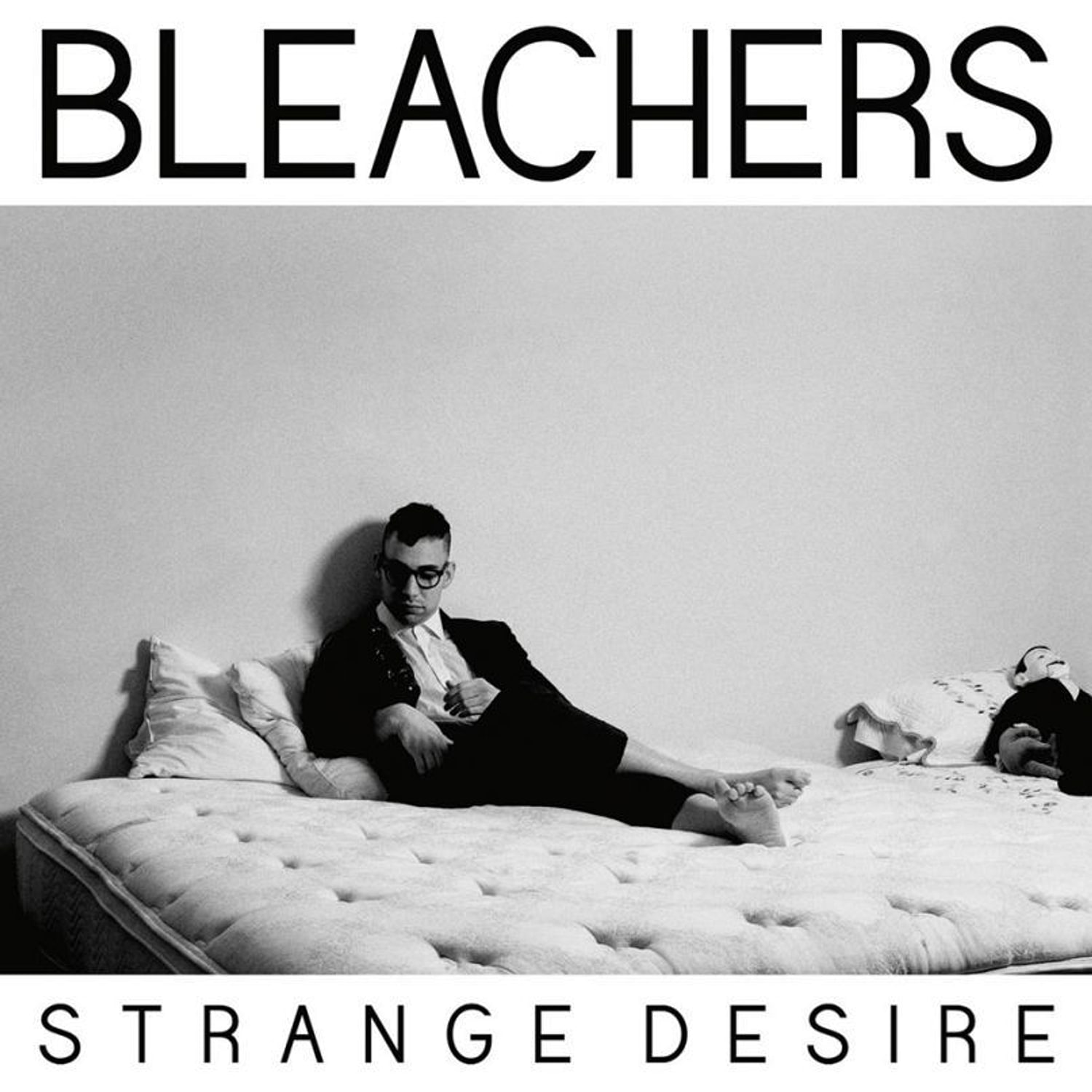 There seems to be nothing stopping Jack Antonoff. Whatever he puts his mind to soon comes to fruition; be it winning Grammys or penning modern pop anthems. That much is evident from his latest offering 'Strange Desire', which arrives under his sort of-solo moniker of Bleachers. Born in the midst of his chaotic touring schedule with fun., the project may have first begun as somewhat of a secret but it's hard to believe how he managed to keep it under wraps, being so packed to the brim with huge songs.
From Antonoff's candid declaration of 'I Wanna Get Better' to the ridiculous and weird charms of Yoko Ono's appearance on 'I'm Ready To Move On / Wild Heart'; from the epic eighties-infused 'Like A River Runs' to the storytelling vocals that invites in Grimes on 'Take Me Away', this is a debut that's unafraid to tread all manner of territory. Spanning from preppy college rock to weirdo electronica, Bleachers is Jack with the shackles left off. Where fun. were bombastic, Bleachers is explosive, where they were theatrical, this is stripped bare.
First and foremost though, this is Jack in a nutshell. 'Strange Desire' may be Antonoff defining himself on his own terms, or it may just be yet another perfectly poised step on his ladder to the top, but with earworms as addictive as 'Rollercoaster', frankly, who gives a damn. Antonoff is well and truly a pop maestro.
Read More
Featuring James Blake, Romy, Marika Hackman, yeule and more.