Album Review
Daughter - Not To Disappear
5 Stars
Daughter's signature is in how they balance the harshest of subject matters with groundbreaking beauty.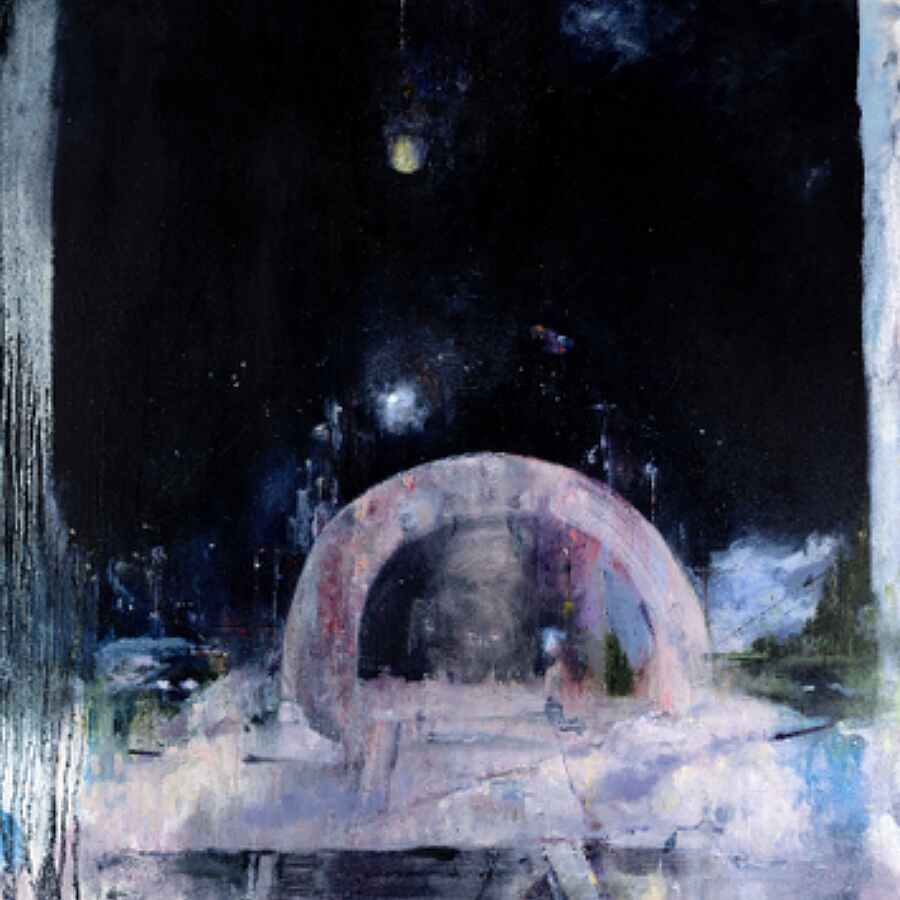 As days gets shorter and the gloom rolls in, there are two choices - do everything to ignore the changing of the seasons, or embrace the freeze. Daughter's second album, the apocalyptically dark 'Not to Disappear', presents a persuasive case for the latter. It doesn't so much shun lightness as destroy it, and the only glimmer of hope it provides is this idea that with enough force, it's possible to resist darkness.
Beauty defines Daughter's every move. Spiralling guitar lines shake ground, far more so than on 2013 debut 'If You Leave'. Elena Tonra's vocals are in a constant battle against despair, but in truth she's the one leading this charge into the abyss. "Take the worst situations / make a worse situation," opens 'Numbers', and across ten tracks she muses on her own sense of emotional numbness ('Made of Stone' or 'No Care''s "dead arms around him") and the frailty of everything she loves. 'Doing the Right Thing' is a direct, show-stopping take on dementia and its destructive effect on the family. "Then I lose my children / Then I lose my love," she sings, and it's the one moment on 'Not to Disappear' that emotions truly boil over. You've been warned - have a handkerchief ready.
Darkness descends in various forms across this record. It reaches all sparks ferocity for 'No Care', a paranoid kick to the system. "There has only been one time when we fucked, and I felt like a bad memory," Tonra spits, in her most fully-riled state. 'To Belong' is a glistening, electronic glow, a glaze of ether to embrace. Opener 'New Ways' couldn't be more deadly in intent, while closer 'Made of Stone' leaves things on an ominous note, Tonra asking if she's "overthinking" whether she "should be feeling more." There's no light at the end of the tunnel with 'Not to Disappear'. It's a brutal portrayal of death and demise, whether that's in a relationship or seeing a loved one decline.
'Not to Disappear' is intentionally difficult to stomach. It finds a dark pit to nestle in and then digs deeper. But few acts could deliver these unceasingly grim details with such majesty. Daughter's signature - and their staying power - is in how they balance the harshest of subject matters with groundbreaking beauty.