Album Review
Ezra Furman - Twelve Nudes
3 Stars
Sometimes its rapid-fire pace makes you wish for that little bit more space.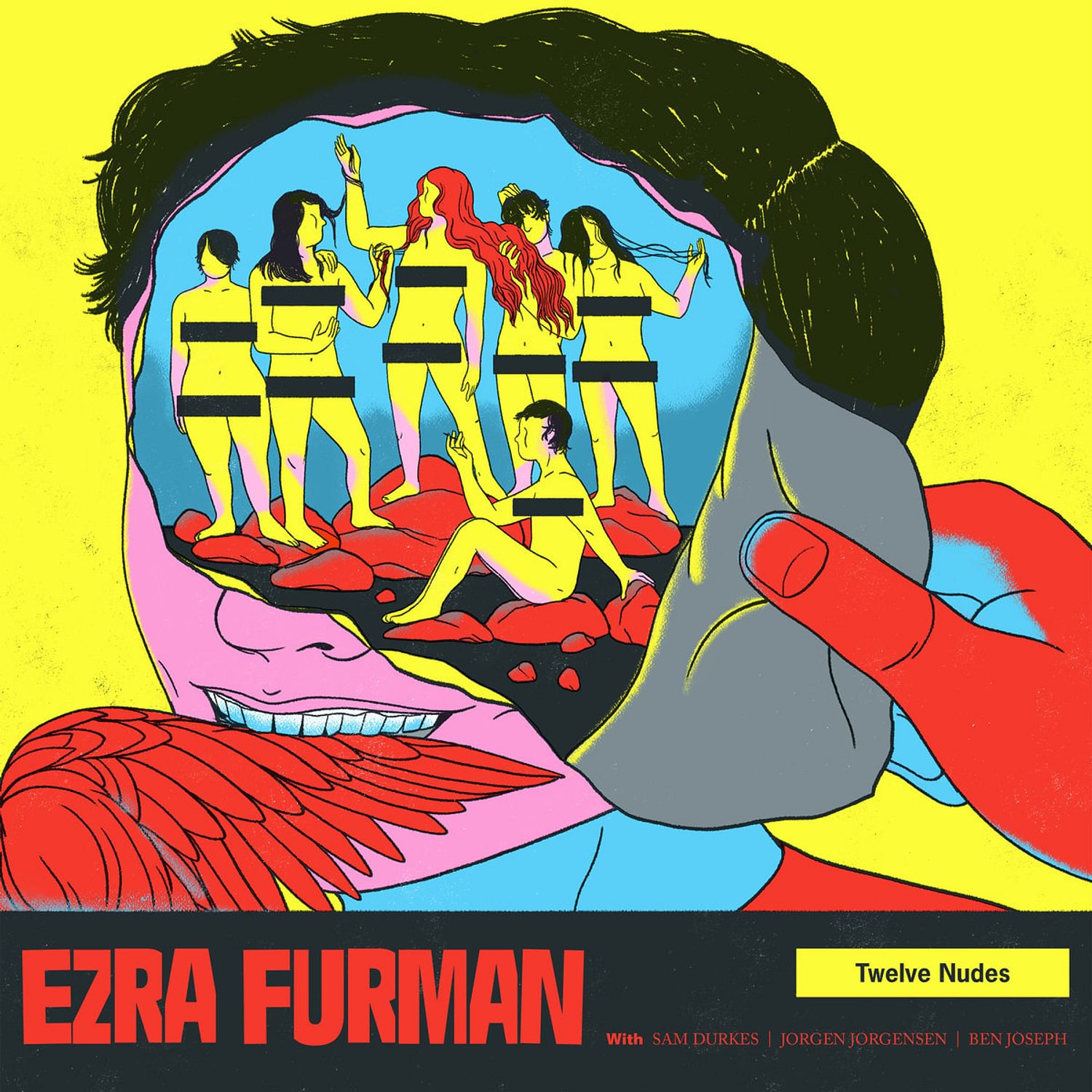 After releasing last year's expansive 'Transangelic Exodus', Ezra Furman has returned with new record 'Twelve Nudes', an album that is a collection of lean and raw rock songs that tackle a tumultuous 2018. In Ezra's own words "the songs are naked with nothing to hide".
Opener 'Calm Down aka I Should Not Be Alone' immediately fulfils this promise with instruments and vocals set firmly to full-fucking-throttle. It walks the fine line between the abrasive and the anthemic and sounds all the better for it.
The thrash of "My Teeth Hurt" is another standout. It boasts one of the grittier hooks on the record: "my teeth hurt and I don't care / the ache inside reminds my mind that my bodies really there". It's a true rager and keeps the pace up in the latter half of the record.
However, with this lean and noisy approach comes some drawbacks. There are songs on here that feeling like they are over before they have even begin to stick. 'Thermometer' is a case in point: it's built around a solid hook but feels like it only amounts to sound and fury for the sheer sake of it.
'I Wanna Be Your Girlfriend' shows what happens when Ezra allows the record to have some space, with restless ideas given vital breathing room to express themselves over a gorgeous guitar line and shuffling drums. It's a poignant track that shows the songwriter at his best: melodic, thoughtful and beautiful. 'In America' manages to pull this off too but in a different format- it's a rapid fire song but with a Springsteen-esque melody that could charm even the coldest of hearts.
There are songs here that will stand with some of Ezra Furman's best work ("I Wanna Be Your Girlfriend" and "Calm Down") but sometimes its rapid-fire pace makes you wish for that little bit more space.