Album Review
Girls Names - Stains On Silence
2 Stars
Experimental for experimental's sake.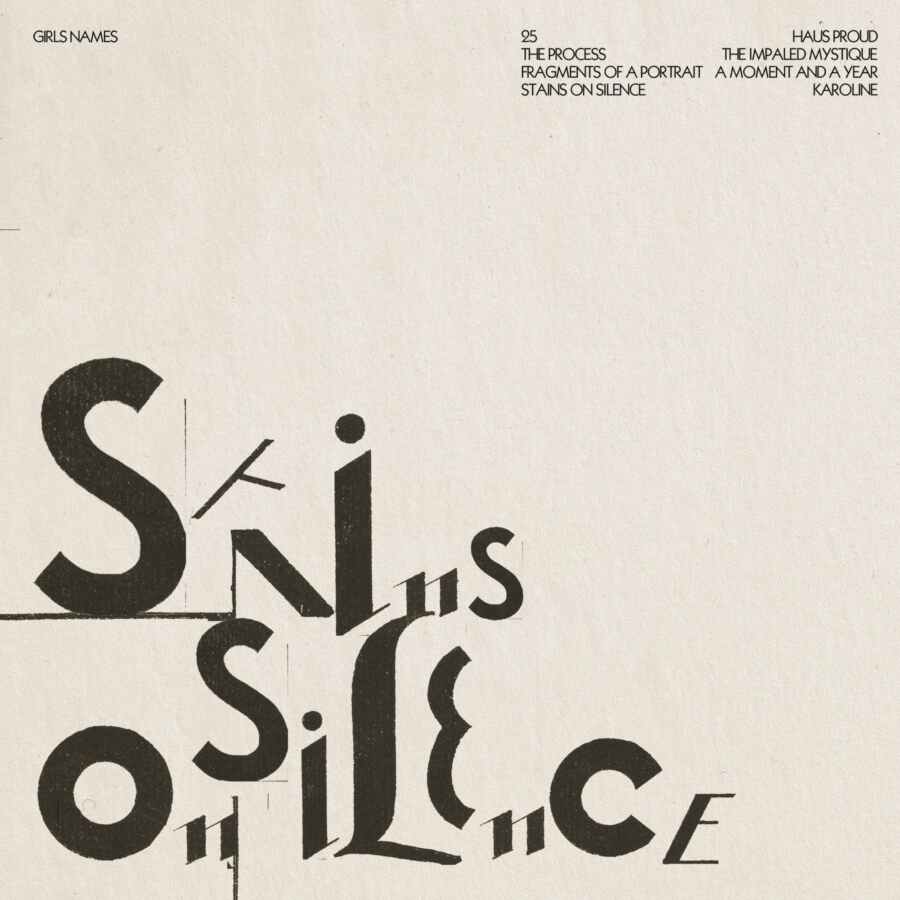 'Stains on Silence', the fourth album from Belfast-based post-punks Girls Names (and first since the departure of drummer and founding member Neil Brogan), as a record came very close to not being released at all. With financial strain, personal upheaval and doubt all taking their toll, a completed mix of the album was shelved, the band took a break, only to then dismantle the record and build it again, almost from the ground up.

The result is a record that feels born from the very things that almost destroyed it, and as such, is far from easy listening. From the gothic grander of opener '25', a track that makes even Slowdive sound cheery, to the understated and off-kilter menace of 'A Moment, and A Year', there's little on offer here that will raise spirits. Instead, what 'Stains on Silence' provides is an exercise in both catharsis, and frustration.

The catharsis is self-explanatory. 'Stains on Silence' isn't forgiving, and panders only to its creators' fancy. As such, there's very little relent from cloying miserabilia that permeates the album; only 'The Impaled Mystique' and closer 'Karoline' offer any real respite, leaving listeners feeling emotionally bruised and battered but ultimately cleansed.

The frustration comes from 'Stains on Silence''s propensity for a feeling little bit too rough around the edges, unfinished almost, despite it's reworking. 'Haus Proud' for instance, does little more than test one's patience, while the paradoxically melodic discord of the title track never really takes hold. It feels too ephemeral for its own good. It's a shame, as those elements that work are excellent, but there's too little that hits home, and too much that feels like Girls Names being experimental for experimental's sake.