Album Review
Greentea Peng - Man Made
4-5 Stars
An impressively accomplished, ever-giving record that rarely fails to enchant.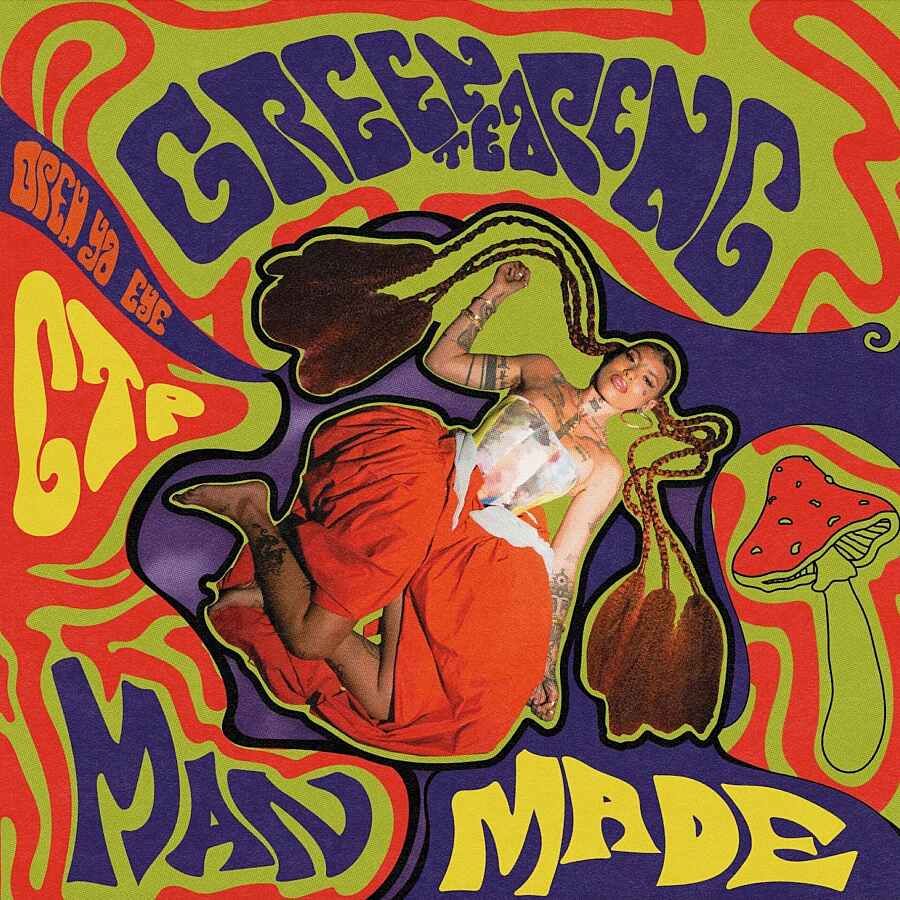 Following years spent accruing buzz with a handsome array of singles and EPs, Greentea Peng makes a headlong plunge for immortality with narcotising debut 'Man Made'. Delicately infusing hypnotic dub with seductive hip hop swings and jazzy, neo-soul excursions, this colossal, 18-song set has all the makings of an instant cult classic. Recorded half a semitone below the industry standard in order to cultivate healing energies, and with a star-studded list of collaborators in tow, (Commissioner Gordon, engineer on 'The Miseducation of Lauryn Hill' no less, on mixing duties), 'Man Made' works to slowly peel away braincells and steadily unhinge the listener into a sensuous delirium, delivering a cannabis-scented invitation to the most blissed-out party in the cosmos. From the first bass throbs of the eponymous opening track, Greentea Peng announces herself as a masterful vocalist, preaching love and righteousness to 'the collective' with all the warm companionship and preternatural insight of a divining witch doctor. On the sultry reggae deliciousness of 'Earnest', she embodies all the classiness of Erykah Badu, compellingly condemning racism on 'Suffer' and 'Kali V2', and providing unabashed celebrations of druggy counter-culture on 'Party Hard' - "Free your mind and take some fucking shrooms" is the mantra there. All-in-all, 'Man Made' is an impressively accomplished, ever-giving record that rarely fails to enchant.
As featured in the June 2021 issue of DIY, out now. Scroll down to get your copy.
£13
Read More