Album Review
Harry Styles - Harry Styles
4 Stars
Clearly a by-product of its creator's musical tastes and interests.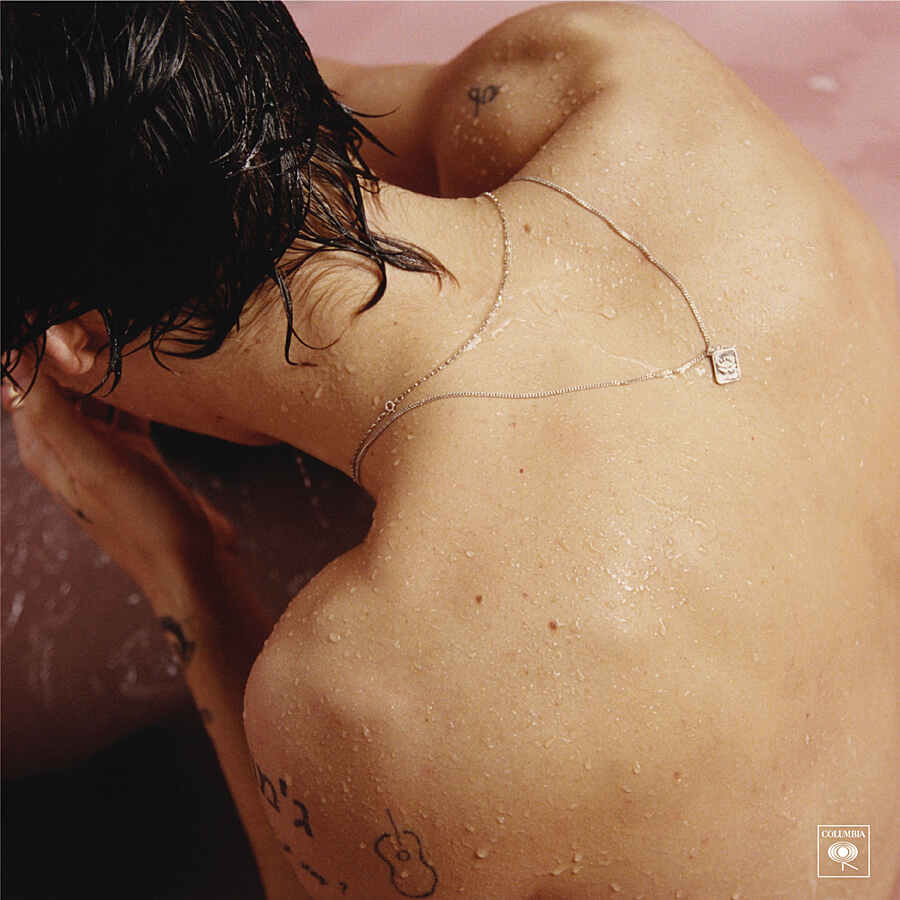 It's hard not to approach Harry Styles' eponymous debut with IKEA-bag sized preconceptions and expectations. As the most charismatic member of one of the biggest bands in history (sorry Zayn) the expectation was there for him to do a Nick, go the way of Robbie or pull a Justin and shirk his boyband past for a More Mature Sound.
The thing is, One Direction's sound was — especially on their last two albums — atypical of your traditional boyband fare; stadium sized classic rock in the shape of Journey, Foreigner and the Eagles, and later Fleetwood Mac, Neil Young and the Police were more their cup of tea.
So while his bandmates have either gone pop, EDM or R&B, Harry has stuck at the Authentic Music thing that was, deep down, at the heart of One Direction's success. And like One Direction's music, Harry's influences are flapping from his sleeves — from David Bowie, Beck, Stealers Wheel and the Rolling Stones.
Lead single 'Sign of the Times' is a swooping meditation on the state of the world, complete with rather humorous Starman sound effects, his falsetto vocal cracking before he delivers a final punch as the song reaches a climax. Elsewhere, strongpoint 'Carolina' sees him revisiting 'Stuck in the Middle with You' while (hopefully) eking out the last of the "good girl" trope in pop music. As we move on to 'Sweet Creature', a maudlin ode to 'Blackbird', Real Music aficionados will most certainly turn their noses up at it all (while they forget that Oasis were practically a Beatles cover band).
These influences might be unavoidable and the comparisons to their origins pretty close, but they're also heaps of fun. 'Two Ghosts' sees Harry lift the country twang from Beck's 'The Golden Age' but deliver it with enough self-assurance that it's not too pastiche. Likewise, 'Woman' is an Elton John banger for the 21st Century, blending psychedelics on the bridges with an irritatingly pleasing and simple singsongy chorus. It's music for you, your mum and your dad.
Yet as the album unwinds, it becomes starkly clear that 'Harry Styles' is the album its namesake wanted to make. Its earnestness arrives just on the right side of cute, specifically on 'Ever Since New York' with its unpretentious sentimentality, and melancholic masturbation ode 'From the Dining Table'.
Lyrically, too, the album isn't as messy as it could have been. It's a jumble of metaphors, sure, but when Harry sings on '…New York', "And I've been praying / I never did before, Understand I'm talking to the walls / I've been praying ever since New York" you feel it; and as he pines on '…Dining Table', "Maybe one day you'll call me and tell me that you're sorry too / But you, you never do," it's genuinely moving.
When you hear people discuss Authentic Music, usually it means a white man with a guitar singing about his feelings, and on that front Harry Styles has delivered. But if you were to take authenticity at its base meaning, crucially being genuine to yourself and your art, 'Harry Styles' is clearly a by-product of its creator's musical tastes and interests. Fancy production fiddles, drum machines and tropical houses squiggles are nowhere to be found. In fact, out of the 10 tracks (short by today's standards), there are really only a few songs that would stand the single treatment, and even then, commercial radio will probably lose interest quickly. That's why it feels like somewhat of an achievement. It might not be perfect and it might be reductive in parts, but it's not contrived or calculated. You've got to at least respect him for that.