Album Review
Hinds - I Don't Run
4 Stars
Firm, assured, and powerful.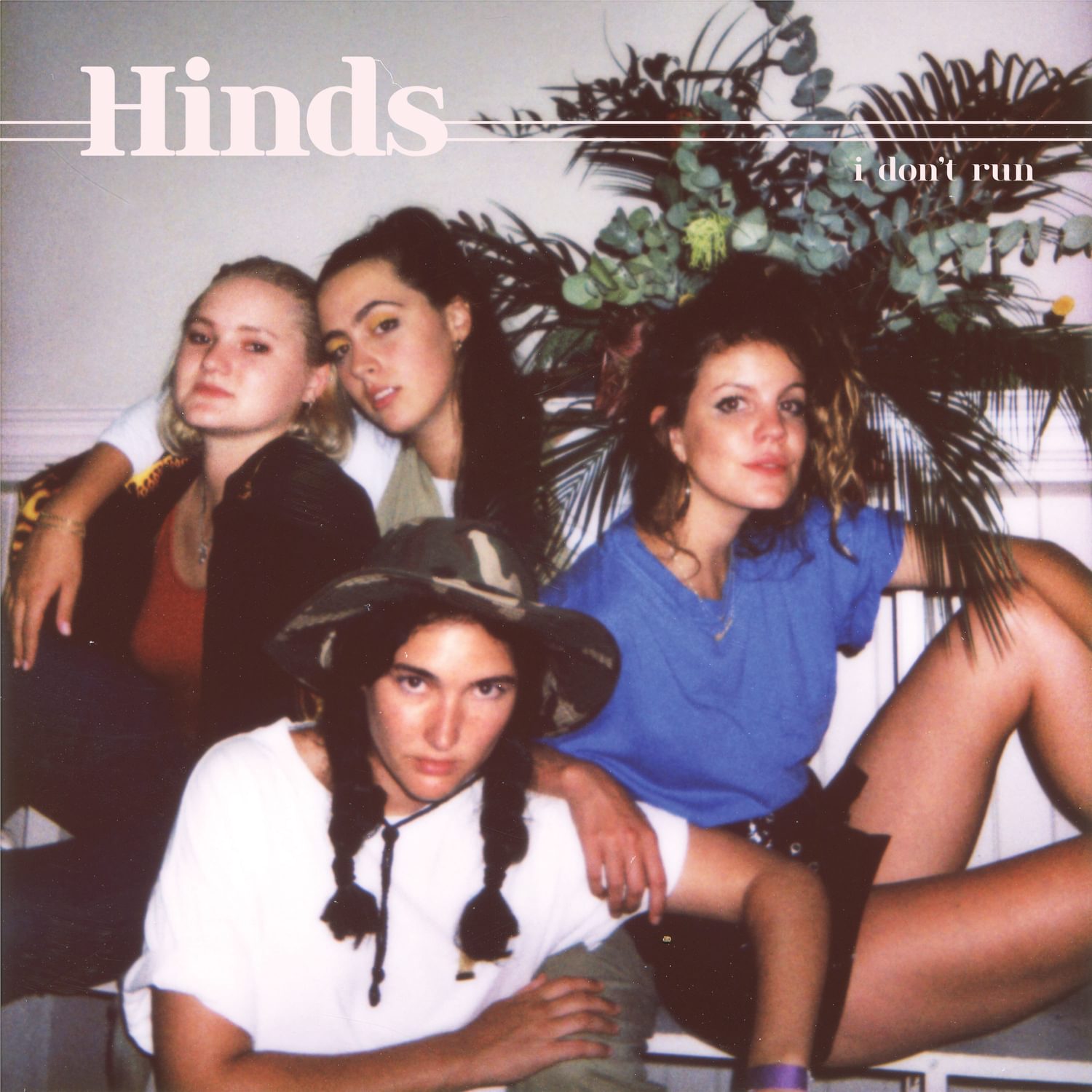 'I Don't Run' comes from Hinds' belief that you don't need to "live fast, die young" - a concept imbued with machismo if ever there was one - to be rock'n'roll. It's proof that you shouldn't even need that that's true.
The Madrid four-piece have barely left the road since well before they released debut album 'Leave Me Alone' in January 2016. They've said they felt like they rushed into making that record, and its follow-up shows a more skilful outfit - it's unmistakably Hinds, but souped up and more dynamic.
The raucous live energy of their never-ending tours fizzes through lead single 'New For You' and 'Tester', a tale of being spurned romantically set to furious lo-fi indie-rock. "I feel like I'm your tester," they scoff before guitarist and singer Ana Perrote demands: "Why did you have to kiss me after sex? / Should I have known before you were also banging her?" It runs raw with hurt, anger and heartbreak, but the group's gang vocals feel like a support network in action; strength in numbers as they call out a lover's faults.
Hinds might be well known for that kind of bouncing anthem, but 'I Don't Run' sees them enhancing the softer side of their sound too. 'Linda' is a soft, surfy cut, Ana's voice hushed, but longing as she sings "I need you please, my baby." Fellow guitarist and singer Carlotta Cosials mirrors that emotion when she delivers the same line later, but more desperately. 'Ma Nuit' provides a stripped-back, noir-ish end to the record, recalling the band's start as just Ana, Carlotta, and their guitars.
Like its title, 'I Don't Run' is firm, assured, and powerful.
Read More
Featuring James Blake, Romy, Marika Hackman, yeule and more.