Ibibio Sound Machine - Doko Mien
3 Stars
The tunes are still busy and layered, but every element of them serves a purpose.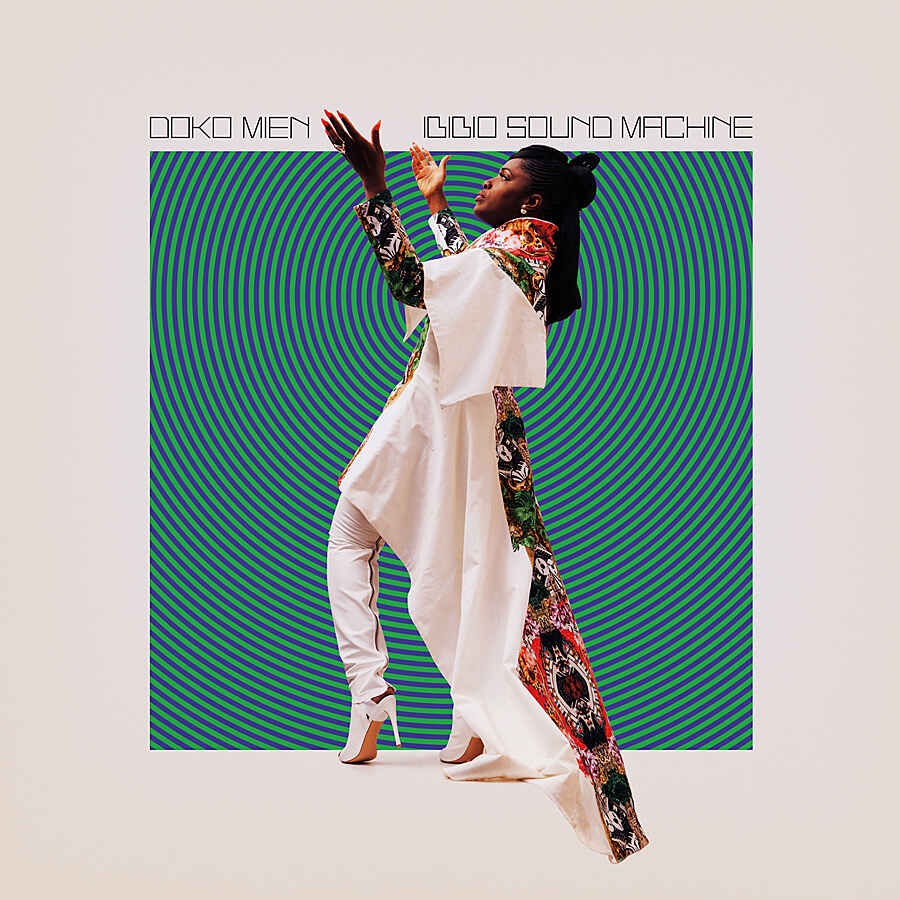 Captivating as Ibibio Sound Machine's first two albums were - namely 2014's self-titled debut and 2017's 'Unyai' - some of the electronic elements seemed a little superfluous, as if they'd been added into the mix solely to try and differentiate ISM's music from '70s Afrobeat, funk and highlife. Though some songs did span genres to great effect, the cosmic noises on others like 'Power of 3' seemed to say, 'of course this is a fresh sound - listen to the laser beams!'
Fortunately, that's not the case on 'Doko Mien'. The tunes are still busy and layered, but every element of them - electronic or otherwise - serves a purpose: synth beats vie with energetic percussion; funky bass lines intertwine with psych-rock guitar; and punchy horns cut through reverb in a pleasing fashion.
Whereas electronic noises on 'Unyai' sounded like an afterthought, here they're essential, taking centre stage on tracks like 'I Will Run' and 'Nyak Mien' - the latter a fantastically strange and uplifting tune in the vein of William Onyeabor.
It's a slight shame then - given their aim of melding the old with the new - that ISM have stepped away from the traditional Ibibio folk tales that formed the lyrics for much of their debut album, instead relying more on English lyrics and universal themes. Only 'She Work Very Hard' displays the kind of storytelling that made those songs so intriguing, and it's here where the boundaries between tradition and future are most blurred.
£10
Read More