Album Review
Idlewild - Everything Ever Written
3 Stars
A heart-warming success.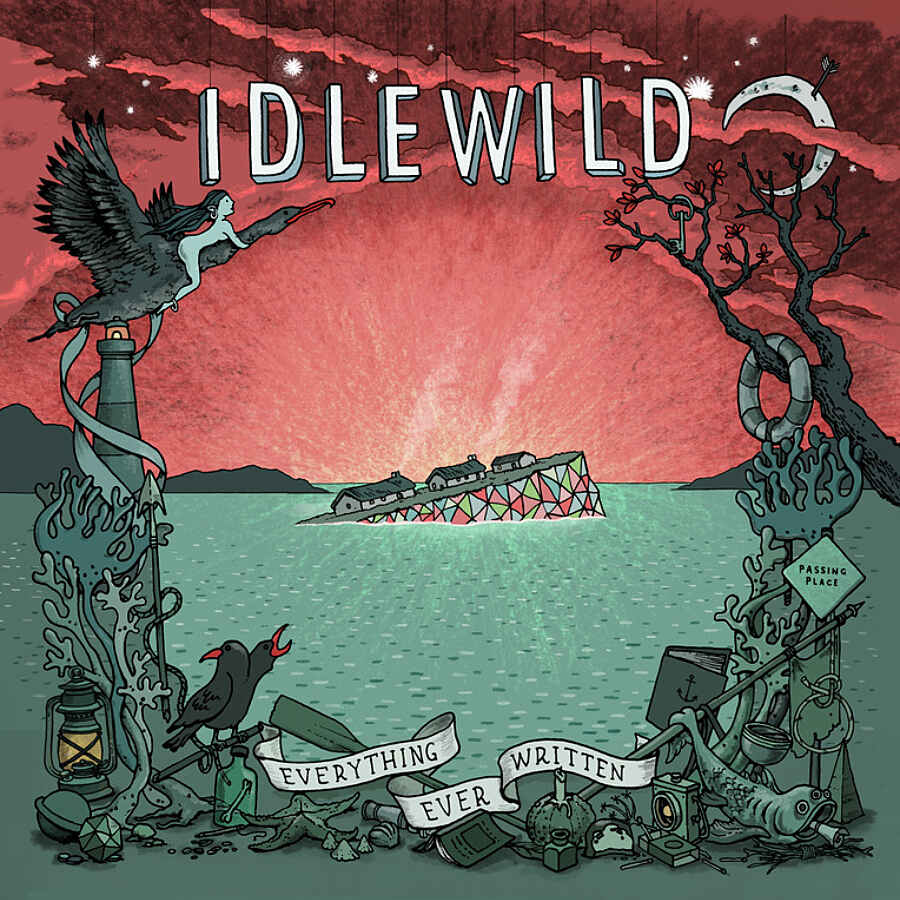 Idlewild's first new album in five years is a reaffirmation of what makes them one of Scotland's most loved and enduring rock bands. 'Everything Ever Written' is indeed an apposite title for an album that encompasses numerous different takes on the band's long established indie rock sound while also stretching out into the folksier pastures that singer Roddy Woomble has embarked upon since the band went on hiatus in 2009.
The album begins in rock mode with two turbo charged openers. 'Collect Yourself' is a grandstanding calling card, full of ringing guitar riffs while 'Come On Ghost' meanders through some indulgent guitar solos. In truth, this high-energy opening does not highlight the best qualities of a band who have grown into gifted, tender songwriters.
Instead, these qualities are displayed on the many tender, lovely ballads and folk songs that provide the albums best moments. A mellowing out is to be inspected in any band who have endured for so long onto their eighth album but it's a sound that fits Idlewild perfectly. There is particular joy in the sweet, organ driven country rock of 'So Many Things To Decide' and the graceful sweep of 'Every Little Means Trust'.
There are still moments though that hark back to the new wave vitality of the band's late 90s and early 00s golden age. 'On Another Planet' is wonderfully zippy and bright while 'Nothing I Can Do About It' is stirring and anthemic in the same way that 2002's 'The Remote Part' did so well.
'Everything Ever Written' is an album in which all the constituent parts of Idlewild come together to make a satisfying whole. Singer Woomble's voice has matured wonderfully with age in a way similar to oft-cited influence REM while guitarist Rod Jones also helms production duties. The Idlewild comeback may not see them scale the heights of their previous output, but this album is certainly a heart-warming success.