Album Review
Lil Nas X - MONTERO
4 Stars
A triumphant debut that sees the once-considered one-hit-wonder proving he's got what it takes.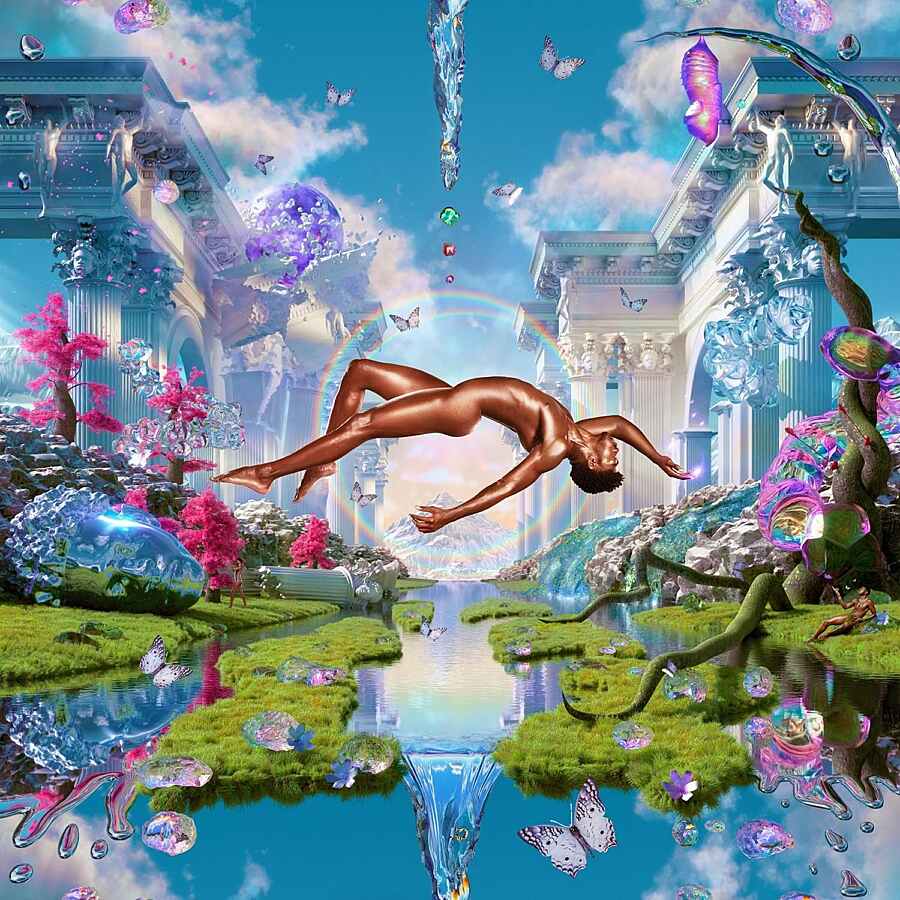 It's strange to think that two years ago, no one had any idea who Lil Nas X was. Then, suddenly, he was everywhere - thanks to Billy Ray Cyrus hopping on 'Old Town Road' in early 2019, those opening banjo notes becoming an instantly recognisable pop moment. After his breakthrough country-rap hit became Billboard's longest-running Number One single in history, and the then-fairly-unknown-name picking up awards all over the place, Nas' celebrity has since skyrocketed.
But instead of settling so easily at one-hit-wonder status, living happily on the track's seemingly never-ending royalties, Lil Nas X has spent his blossoming career since proving he has more hits in the bag, moving things forward as a trailblazing figure in hip hop and inspiring personality within the LGBTQ+ community, all the while remaining true to his tongue-in-cheek nature by cementing his meme empire online.
His unrelenting grind to get to where he is today is one of the core points of 'MONTERO'. There's the Kanye West-produced 'DEAD RIGHT NOW', which directly references his past struggles: "2018, I was at my sister house the whole summer / Songs wasn't doin' numbers, whole life was going' under", while the reflective moments of 'SUN GOES DOWN' sees Nas referencing his difficult earlier years, "Always thinking, 'Why my lips so big? Was I too dark? Can they sense my fears?' These gay thoughts would always haunt me".
Above all, though, 'MONTERO' finds Lil Nas X revelling in the triumphs of his journey. Not only visible (and measurable) in the high-class features, which include Elton John on keys for 'ONE OF ME', Megan Thee Stallion dealing a fiery verse on 'DOLLA SIGN SLIME', Doja Cat popping up on 'SCOOP', and yet another Cyrus, this time Miley, shining on closer 'AM I DREAMING', sonically 'MONTERO' also thrills with excitement as Nas dances between pop, rap and trap.
He may know damn well how to deliver a banger, but also when to tone it back a bit too. Though it may not all hit hard and there are some sonic kinks that could've been ironed out, when it does hit, it's impossible not to be swept up. Highlights such as title track 'MONTERO (Call Me By Your Name)' has already proven itself to be a huge hit with a magnetic chorus and a legendary music video, and Jack Harlow-featuring 'INDUSTRY BABY' might just be one of the biggest belters of the year.
Lyrically, he also points out his journey to success. 'TALES OF DOMINICA' details his fractured family relationship and early life ("Woke up on the floor / Oh, this plastic bed don't blow up no more") and 'VOID' finds the star grappling with what's happening around him ("I'm getting tired of the way I've been living / I'd rather die than to live with these feelings"), before he states how he's now "Top of the game, only twenty-two" on 'DOLLA SIGN SLIME', and on 'DON'T WANT IT' emphasises "And I'm fuckin' living proof that if you want it / You can have anything right before your eyes", before a montage of speeches reeling off his accolades is cut in. And that's all before you get to 'SCOOPS'' unapologetic "I ain't talkin' guns when I ask where your dick at (Grr)" or 'MONTERO''s "Shoot a child in your mouth while I'm ridin'".
It's hard not to root for Lil Nas X, and this is a triumphant debut that sees the once-considered one-hit-wonder proving he's got what it takes to prolong his musical journey and cement his growing pop phenom status. As he says in 'DEAD RIGHT NOW': "My dad and I had a face-to-face in Atlanta / He said, 'It's one in a million chance, son,' I told him 'Daddy, I am that one.'"
As featured in the October 2021 issue of DIY, out now. Scroll down to get your copy.