Album Review
Little Mix - Confetti
4 Stars
We have no choice but to stan.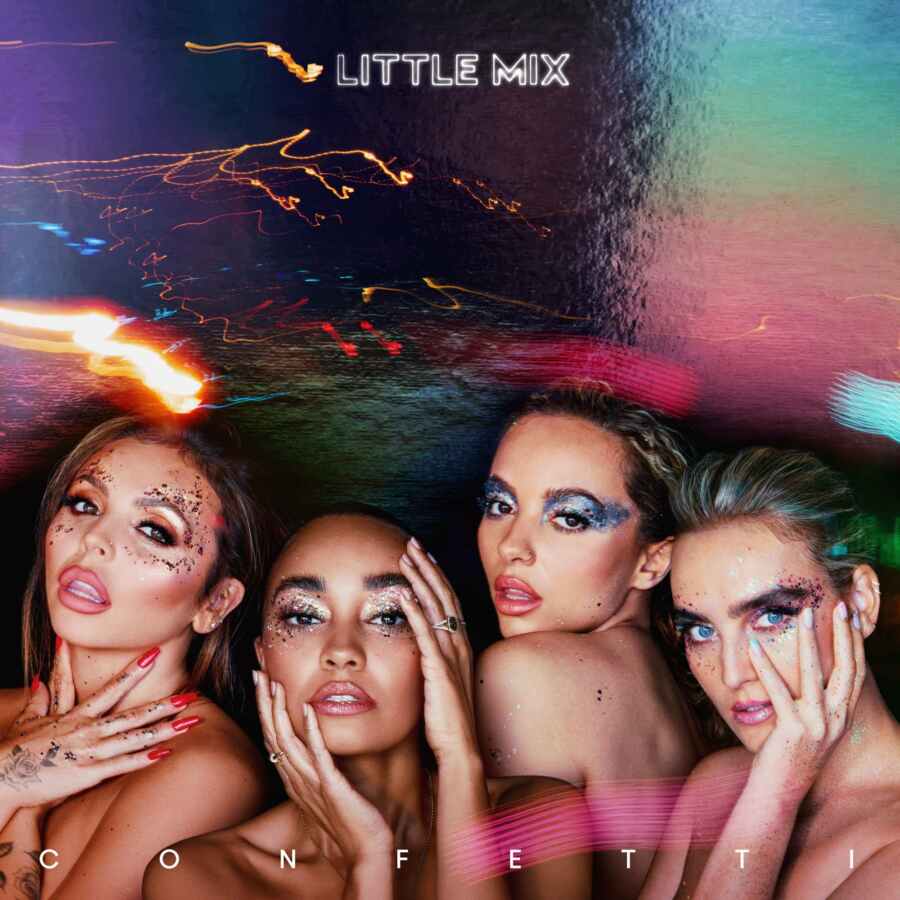 If a TV talent contest in their name wasn't enough to convince you, let it be known that Little Mix have firmly earned their right to sit on the other side of the judging table. Nine years on from their X Factor triumph, their steady ascent is something of an anomaly - not only are they Britain's best girl group, they're pretty much the only one left.
With that open goal in mind, 'Confetti' feels like a proper bid for world domination, front-loaded with strong, Americanised R&B. 'Sweet Melody' feels particularly TikTok-ready, a K-Pop-friendly trap beat underpinning their always impeccable harmonies. 'Confetti' and 'Rendezvous' are the stuff of pure early-'00s compilation bangers, the sort that demand big-budget music videos that you can act out in your bedroom when nobody is watching. Sure the latter sounds a bit like the Pussycat Dolls, but it's a sound that's long been overdue a comeback - sexy, radio-friendly, but still with a distinct sense of cheeky humour and fantasy.
Like always, Little Mix shine best when they are deep in their millennial sass. Never shy about breaking a fourth wall in the name of female empowerment, the excellent 'Not A Pop Song' is perfectly pitched as the final stage of reality-TV rebellion - oh to be a fly on the wall when Mr Cowell first heard "I don't do what Simon says / Get the message 'cause it's read". Softening any true vitriol with a big sunny chorus, the gratitude that has brought them this far remains clear; 'If I'm a guilty pleasure / I want this life forever'. Jesy, Jade, Perrie and Leigh-Anne - we have no choice but to stan.
As featured in the November 2020 issue of DIY, out now. Scroll down to get your copy.