Album Review
Perfume Genius - No Shape
5 Stars
A masterclass in kitschy indulgence and raw honesty alike.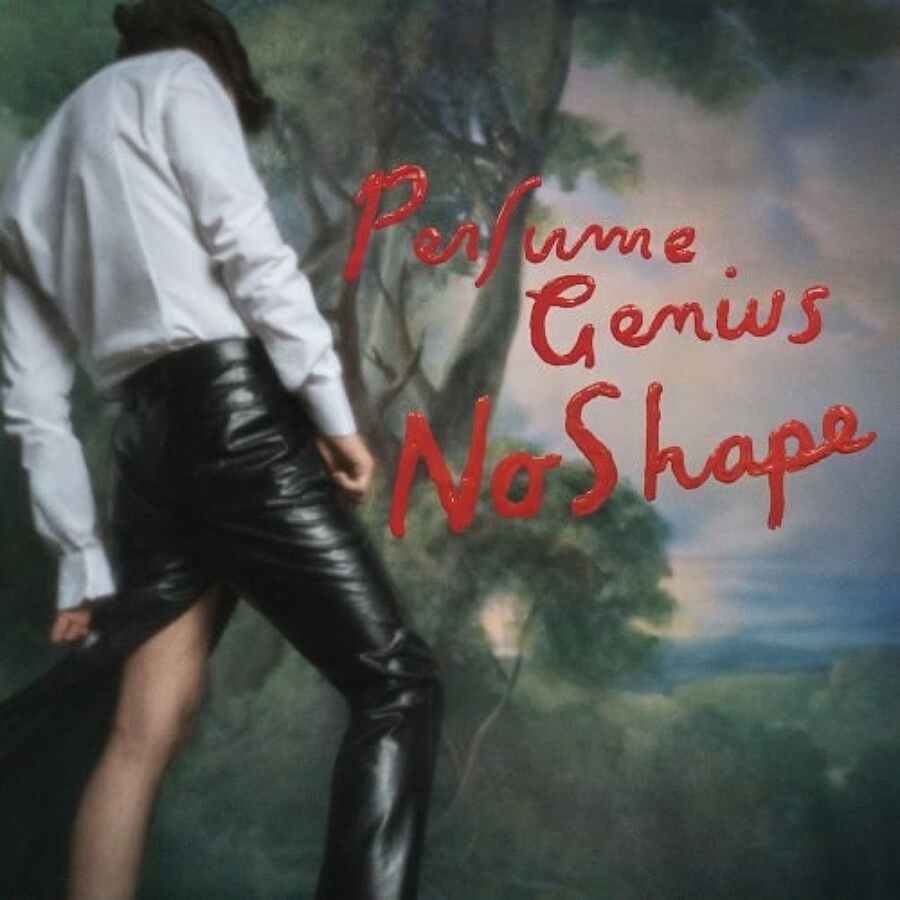 Perfume Genius' last album – his 2014 release 'Too Bright' – was arguably the moment (along with a little old guest spot on Christine and The Queens' debut album) that transformed Mike Hadreas from a fringe outlier, to a trailblazing leader. Always one to do the opposite of what you'd expect, it's perhaps no major shock that for his fourth album, Perfume Genius chooses to grow even more musically overblown, while also shifting away from the hater-baiting defiance of his sashaying tour de force, 'Queen'. Instead, 'No Shape' is a more inward-gazing masterclass in kitschy indulgence and raw honesty alike; a bold, brash record that veers from shrieking gusts of operatic frenzy to crackling emotion, without batting an eyelid.
Where Hadreas tackles the personal – and he does so frequently, with a deft touch of wit and care – the own limits of his creative mind, and his ease (and, simultaneously, unease) with normality crops up, time and time again. While the diseased bodies that plagued 'Too Bright' were "rank, ragged" containers that couldn't be escaped, 'No Shape' takes a more porous view; the boundaries between boring, limiting old mortality, and trumpet-parping visions of heavenly transcendence are less clearly cut. "Running up that hill, I'm gonna peel off every weight," Hadreas quavers frantically on 'Wreath,' "until my body gives away, and shuts up". Meanwhile, 'Choir' trades in a destructive blaze into nothing for the resignation that it's physically impossible. "I can't dream, something keeps me locked and bodied, pawing at the edge," Hadreas sings, a dissonant cacophony of Max Richter-channeling strings further stoking the chaos. And 'Die 4 U' – a slinking, sexy, unfurling of shadow–dices dangerously on the very edge of life and death, too, putting even the ability to breathe into someone else's hands. "Each and every breath I spend, you are collecting," Hadreas confides softly. It's a love song, of sorts, and an all-consuming one at that
Even in 'No Shape's quietest moments there's the nagging threat that Perfume Genius falling completely silent is dangerous, and unknown. Perhaps that's the chief reason 'No Shape' – which constantly dices with the pros and cons of corporeal obliteration – is so blimmin' loud, and it really works. Perfume Genius has always shown a vagrant disregard for convention, but on his fourth record, Mike Hadreas takes a scalpel to the inner-workings of his creative brain, and the love that feeds it. An absolutely flooring record from once-in-a-generation talent.