Album Review
Sad13 - Slugger
4 Stars
Speedy Ortiz's Sadie Dupuis brings a giant phwack of empowerment to her debut solo album.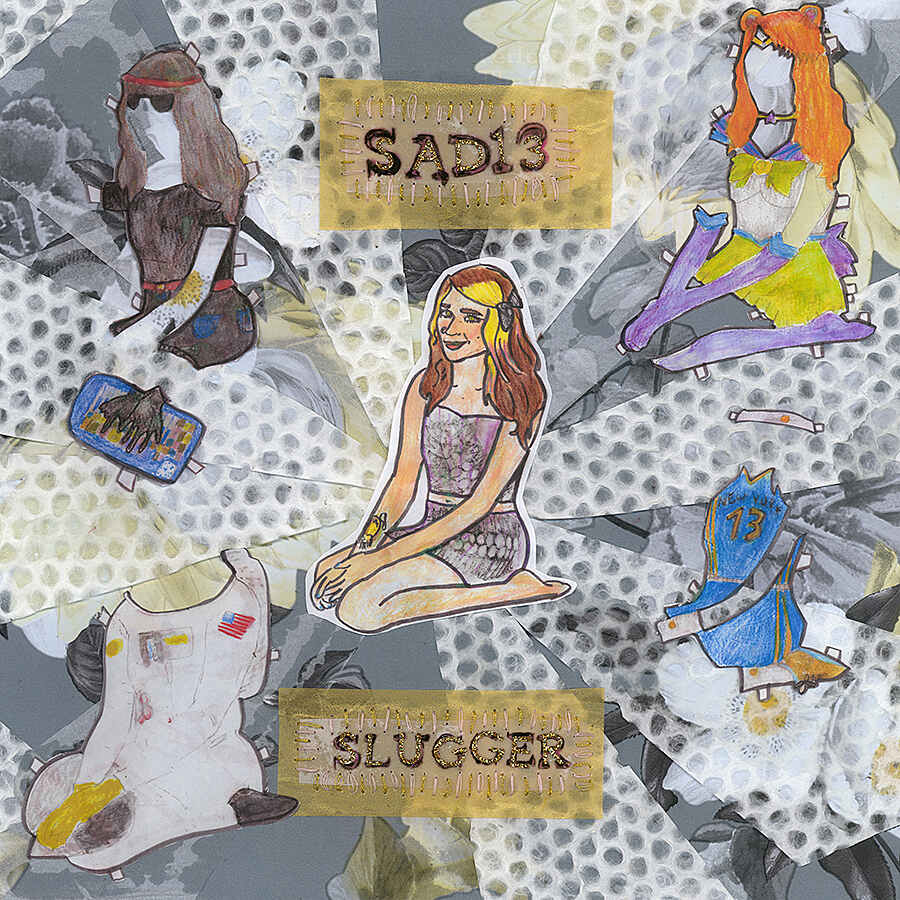 Doffing its rainbow-bagel headpiece in the vague sonic direction of No Doubt, The Cardigans, and Garbage, 'Slugger''s pop-leanings still have a firmly off-kilter sensibility, and Speedy Ortiz's Sadie Dupuis' debut solo album is the sort of fired-up, fully-charged record Buffy might blast through headphones before heading out for a packed night of vampire slaying. Though Dupuis is wielding bullshit busting songs like 'Devil in U' instead of garlands of garlic, bubbling cauldrons, repeated horoscope references, and a healthy amount of ass-kicking (each hoof aimed firmly towards manipulative people and terrible influences) set the mood.
Though 'Slugger' still stands up well without its activist agenda – the scuzzed-up colliding riffs of 'Line Up' would be just as irresistible if the song were written about sliced bread, to be honest – 'Slugger' is the sort of record with a vital dialogue at its centre. 'Get A Yes' is a direct response to pop's unhealthy love of mysterious glances and elusive romantic pursuits; here, frank discussion of sexual desire is the end-goal instead. 'Just A Friend' serves as a jokey answer to Biz Markie's song of the same name, but it also tackles a familiar conundrum, and celebrates the reality of totally platonic friendships between (gasp!) men and woman, at the same time. "Don't ever talk to a girl who says she just has a friend," raps a suspicious Biz on the original. Meanwhile, Sadie's version brushes every heteronormative accusation in a sweep of whistling synths, and gravelling riffs. "True, I love him big time," she shrugs, "but I didn't mean it like that."
Taking its name from a tiny boy armed with a magically cathartic baseball bat, 'Slugger' is a giant phwack of empowerment, celebrating (among numerous other things) self-care, mutual respect, communication in relationships, and consent. In less capable hands, this record might come across as an weighty topic checklist. Sad13, however, doesn't just raise these discussions, she presents them as a bundle of sexy, glitter-soaked fun.