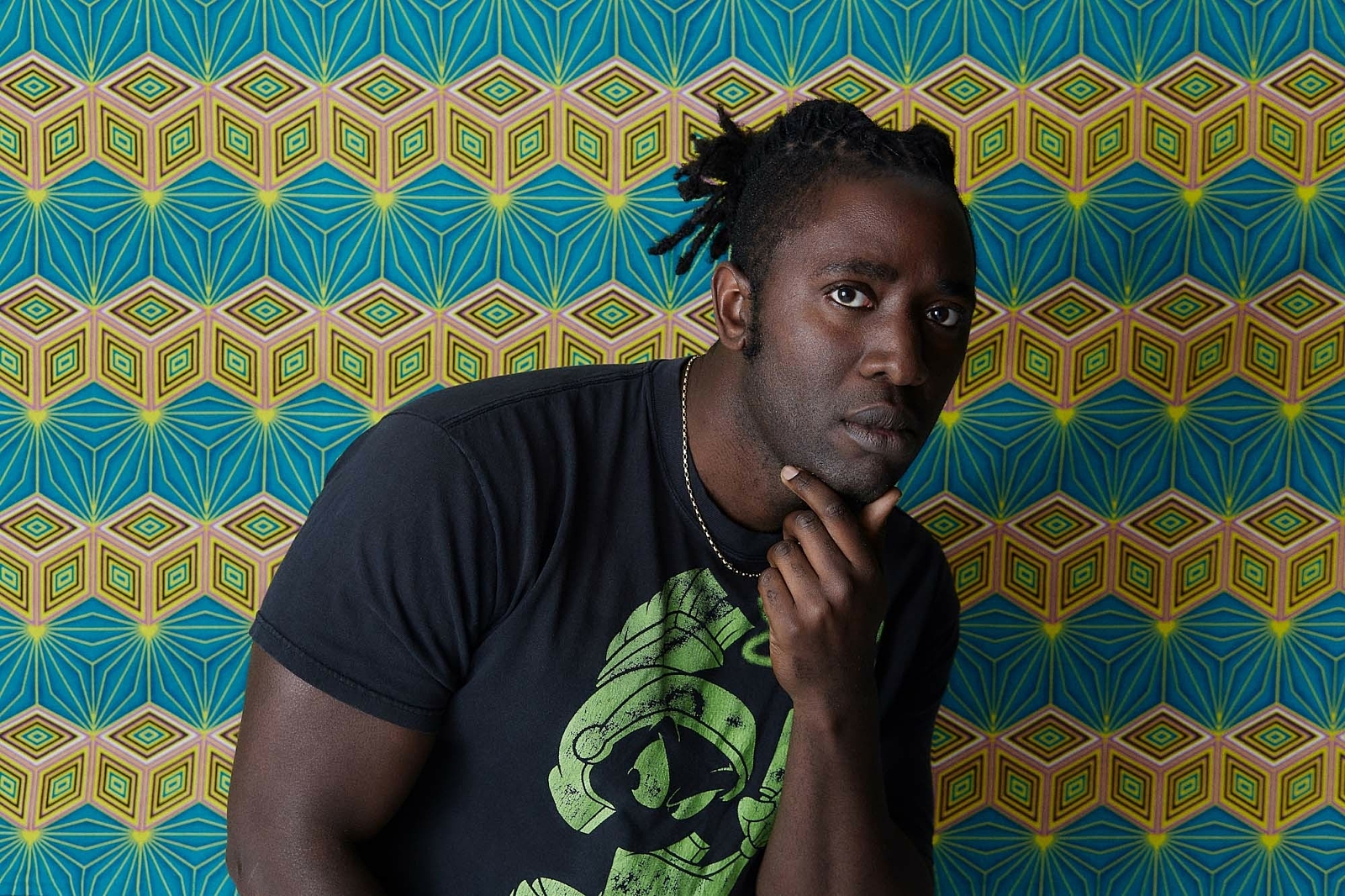 Photo: Asia Werbel
Tracks: Kele, Alfie Templeman, LANY and more
The biggest and best tracks of the past week, rounded up and reviewed.
It's finally the end of the week, and we have a brand spanking new edition of Tracks - our weekly round-up of the biggest and best new tracks around.

There's a brand new number from Kele, another summery bop from Class of 2020 star Alfie Templeman, the return of LANY and much more.

For what we have to say on this week's biggest and most exciting tracks, scroll on! And if you're itching to check out even more, subscribe to our Essential New Tracks playlist.
Named for the pigment that gives skin its colour, 'Melanin' might have originally been written for last year's '2042' LP but it seems notable that it's finally receiving a release now. A comment on the absence and distortion of Black history in the education system, it finds Kele posing important questions to both the establishment and the youth over driving beats and a singular sawing riff: "Don't you wanna know your weight in gold, why your skin glows in the sunlight? Don't you wanna know the truth about where you're from?" If his last album saw the Bloc Party man singing in full voice about the multiplicities of the Black British experience, then in 2020 Kele seems more necessary than ever. (Lisa Wright)
Alfie Templeman - Obvious Guy
If dearly-missed DIY faves Superfood tried to write a funk-tinged, laid-back indie version of 'Get Lucky' (which, let's face it, they probably did on more than one occasion), then they might have come up with something close to this latest summer jam from precociously-talented teen Alfie Templeman. Underpinned by the kind of chintzy synths Metronomy would be proud of, 'Obvious Guy' swiftly turns into a full on bass-slapping bop of the kind that could fully turn young Alf into a full on Radio One-baiting star. Set shoulders to shimmy: this one's a keeper. (Lisa Wright)
LANY - If This Is The Last Time
You can always rely on Paul Klein to pen a sad boy alt-pop anthem that'll pull on even the harshest of heartstrings, and he hasn't disappointed this week. Sharing new track 'if this is the last time' lifted from LANY's upcoming third album 'Mama's Boy', the poignant track is a heartfelt ode to family, with its themes of missing relatives a sentiment that many will feel even more strongly after being separated in lockdown. Channelling ballad-esque cinematic moments with more delicate moments, if you're looking for a song to have a lil' cathartic cry to this weekend, LANY have got you covered. (Elly Watson)
Fontaines DC - Televised Mind
So far en route to Fontaines DC's much-anticipated second LP, we've been given a rattling, urgent call to arms in the form of title track 'A Hero's Death' and maudlin, introverted musings courtesy of 'I Don't Belong'. Now, adding yet another detour to the breadcrumb trail, 'Televised Mind' answers the question of what The Horrors might sound like if they were young, aggrieved Dubliners. Guitars bend and spiral, basslines reverberate and percussion clatters, creating the perfect moody storm for Grian Chatten's scornful sneer to land: "All your laughter pissed away / All your sadness pissed away…". There's a coldness, a kind of gothic edge, that's magnetic; if this is the gold that happens when Fontaines are pissed off, then let's not let them get too comfy, eh? (Lisa Wright)
Christine and the Queens - Eyes of a Child
While lockdown has been, for many, a disappointing time for productivity, the same can't be said for Christine and the Queens. Following the release of her 'La vita nuova' EP in February, and the dedicated series of Instagram Live sessions she's worked on throughout the last three months, she's now emerged with another brand new track; this time, a haunting soundtrack for Amazon Prime series Hanna. A stark, moving offering, 'Eyes of a child' shows off the power of Chris' affecting vocals which take centre stage. Stripped back to the bones - leaning mostly on just piano chords and choral backing vocals to bring the song its warmth - it's another example of the singer's penchant for powerful poignancy. (Sarah Jamieson)
Disclosure, Aminé, slowthai - My High
Pubs might be on the cusp of reopening, but for those on the hunt for a little more hedonism than your six-limit table ticked off a register for a two-hour limit, slowthai's turn on Disclosure's new'un ("You look so sad, have a spliff, get high / She bad, yeah, she racking up ten lines") might just do it. And with its chorus refrain of "don't fuck up my high", made for radio this is not. Deep, dark and - thanks to its excellent video, at least - tongue firmly in cheek, if we could do anything other than sit down while congregating, 'My High' would go hard. (Emma Swann)
Gus Dapperton - Post Humorous
Following his return with 'First Aid' earlier this year, Gus Dapperton has shared the latest taste of his upcoming sophomore album with new track 'Post Humorous'. Beginning as a twinkling alt-pop sizzler before building up into the Dapperton classic big indie-pop chorus, the track is driven by Gus unique vocals and blooms into a sunshine-soaked indie gem. With super catchy melodies and its sweet AF accompanying video destined to make you feel all warm and fuzzy inside, it's yet more proof that his new album 'Orca' is gonna be a banger. (Elly Watson)
Sad13 - Ghost (of a Good Time)
If ever was the perfect time for "a party song about not going out," it'd be right now; that's just one of the reasons that the new track from Sad13 - aka the solo moniker of Speedy Ortiz's Sadie Dupuis - feels to have hit the mark. A sugary rush of synth beats - that sound like they wouldn't be amiss on an old school Game Boy version of Pokémon - that are soon swallowed into a wonderfully scuzzed up swirl of guitars, 'Ghost (of a Good Time)' is admittedly a little all over the place, but in the most glorious fashion. Technicolour chaos at its finest - with changes in time signature and vocal textures throughout - it's a bubbling, exhilarating taste of what's to come on her second solo album. (Sarah Jamieson)
Rachel Chinouriri - Beautiful Disaster (ft. Sam Dotia)
The first new music from the Croydon songwriter this year - and the first teaser of what's to come later on from Rachel Chinouriri - 'Beautiful Disaster' is a gorgeous whisper of a track. With minimal instrumentation, the sparse arrangement allows the vocals of both Rachel and guest Sam Dotia to come into full focus, swirling around each other one second, melting into one the next. (Emma Swann)

Get your copy of the latest issue