Album Review
Santigold - 99 cents
4 Stars
Though the price tag here may be '99¢,' she's never sounded freer.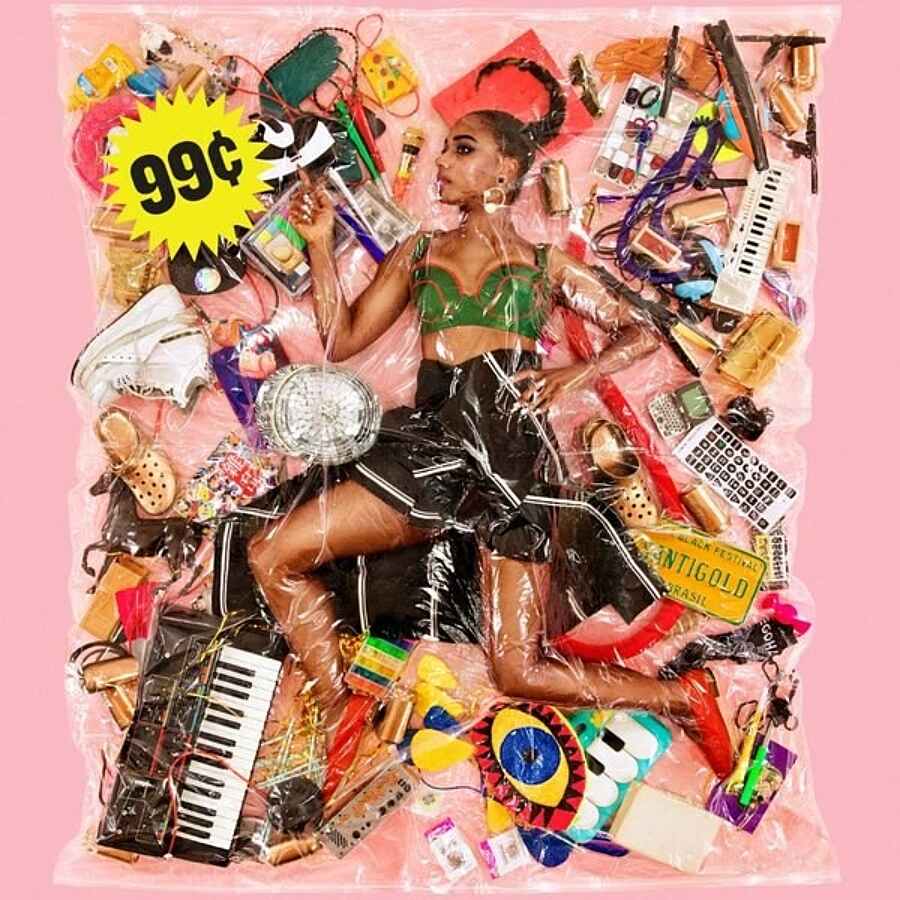 When Santigold made her return last year at Latitude - wearing an outfit loosely modeled on a fried breakfast, no less - there were inklings everywhere that she meant business. As it turns out, Santigold goes several steps further on '99¢' . With the help of shrink-wrapping, discount price stickers, and an album that wittily dissects consumer culture, she turns herself into a satirical business venture, too. Santi doesn't especially lay into selfie-takers and instagram narcissism with all-out lyrical daggers, but she's constantly aware of it all the same, watchful of how it affects her place in the world as an artist.
A quickly rotating roster of producers - including the likes of Rostam Batmanglij, Dave Sitek, Patrik Berger - lends itself to an album that jumps from the strangely paced, chiming harmonies of 'Chasing Shadows' to the lethargic and wonderfully DJ Screwy iLoveMakonnen feature spot, 'Who Be Lovin Me', without second thought. Unexplored avenues, Nutriblended genre combinations, and left-field pop gold have always been Santigold's bag, and though the price tag here may be '99¢,' she's never sounded freer.