Album Review
Shamir - Shamir
4 Stars
The start of a whole new era.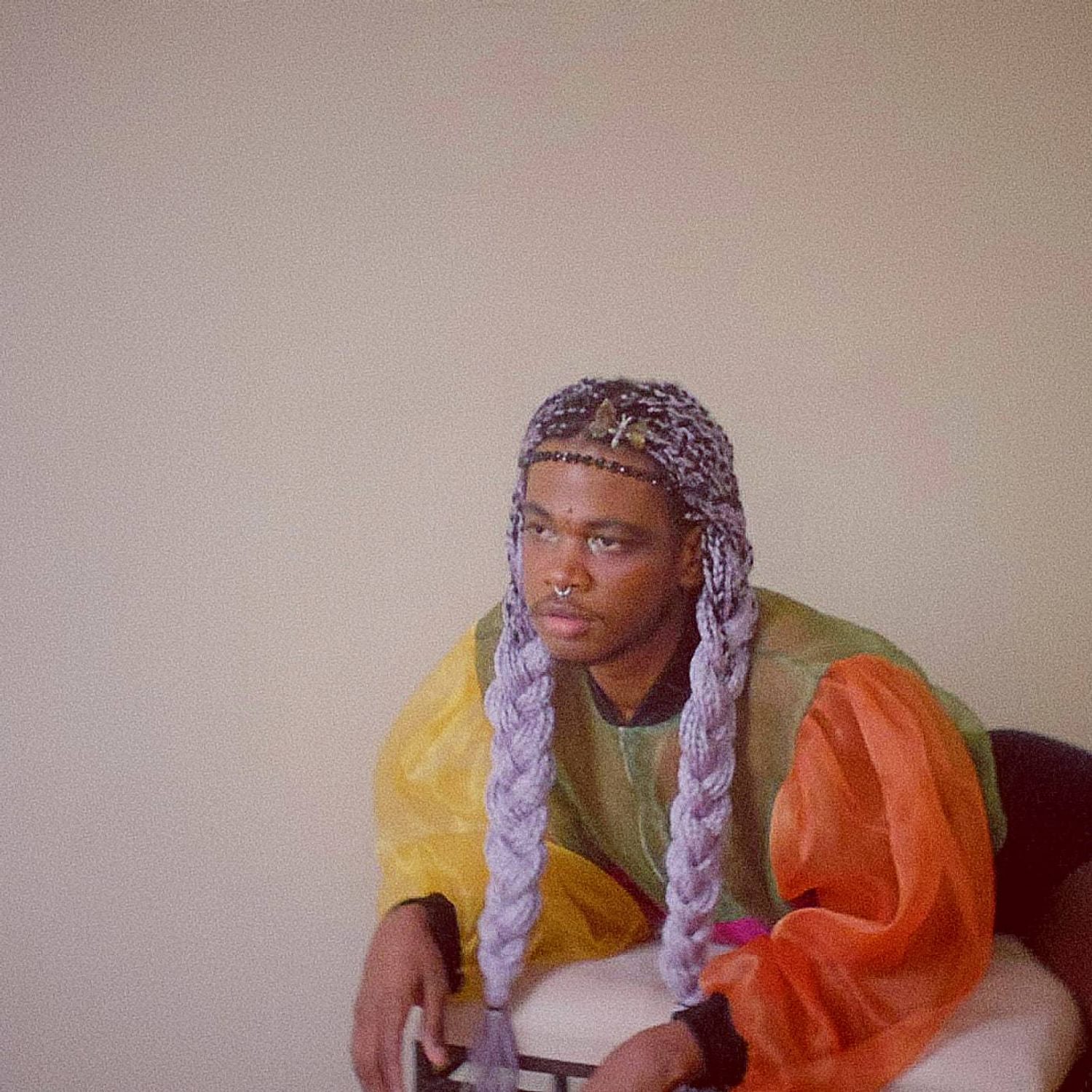 In the summer of 2015, Shamir Bailey was one of music's best-kept secrets. Signed to XL, single 'On The Regular' was a sleeper club hit adjacent to Azealia Banks' '212', soundtracking slick tech ads that looked and sounded like the millennial future. The talent was obvious, but the confidence less so - even in those early stages, there were signs that Shamir was at a personal crossroads, his name never quite drawing the same recognition as his song.
Having been diagnosed with bipolar disorder in 2017, the years since that first record have been spent trying to find his creative purpose, leaning into the nuances of what makes Shamir, Shamir. A prolific writer, several independently-released records have allowed him to roam spectrums of gender and autonomy, moving towards a more indie-rock approach. While each record offered its highlights, nothing hit quite the same as 'On The Regular' - until now.
Self-titled by way of long-awaited personal acceptance, you can tell a lot about 'Shamir' from its opening track. Not only does 'On My Own' mark his best work in years, it sets an important mantra - romantic love is cool, but self-love is infinitely cooler. Cherrypicking the best parts of his former musical lives, it's an unmistakable return to pop, but put through a lo-fi lens, heavily indebted to the female-fronted grunge he grew up admiring. As he sings "I don't care to feel like I belong", you can almost hear the clouds of overthinking part, lifting the emotional toll-gate to find real joy in self-acceptance.
No longer racing straight for the chorus, Shamir appears to be finally enjoying the ride. The Wild West swing of 'Other Side' sees him embrace the theatrical spirit of his Las Vegas birthplace to unlock new highs of his vaudevillian countertenor, while 'Diet' is the sound of SoCal circa 1995, with a big let's-blow-this-town chorus that could easily serve a duet with Alanis Morrisette. It's nostalgic without going full cheese, a tribute that never falls into parody.
No matter how far his sonic influences roam, the songs are all tied together with that solid narrative - life is far too short to conceal who you truly are. Were the record to be summarised in a single song, it would be 'Running' - a poignant, butterfly-winged retelling of Shamir's first experiences with gender dysphoria. Finding its way out of the chrysalis with '90s pop-rock optimism, it's an anthem that will brighten even the darkest of days.
Exploring all that we give up about ourselves to make others feel comfortable, Shamir's new take on pop songwriting is one that finally suits. Leaving enough scuffs around the edges to mark it out as his own, this is more than just album seven - it's the start of a whole new era.
Read More
Featuring James Blake, Romy, Marika Hackman, yeule and more.