Album Review
Still Corners - The Last Exit
3-5 Stars
Largely worthy of the cultural touchpoints it so proudly nods to.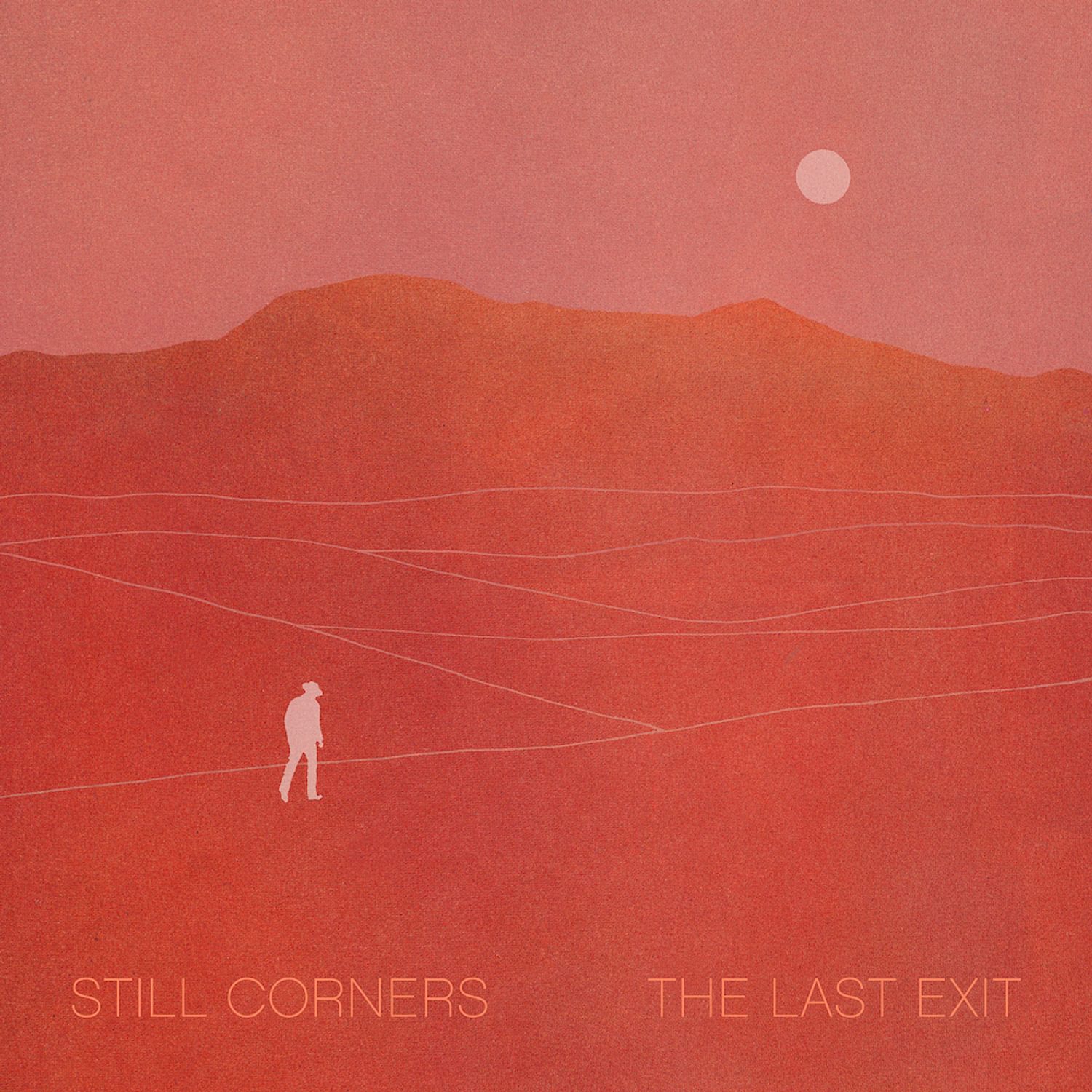 In opening 'The Last Exit', its title track brings to a close a thematically-linked trilogy of road songs that span the last three Still Corners albums. All three represent their respective records in microcosm; 'The Trip', like so much of 2013's 'Strange Pleasures', had guitar and synth working handsomely in airy tandem, while 'The Message' was an altogether woozier affair, with slide guitar worked in and Tessa Murray's vocals suddenly smokier - both hallmarks of the duo's last album, 'Slow Air'. If 'The Last Exit' were a road movie, it'd be Paris, Texas; this is at once both Still Corners' quietest album and their most thickly atmospheric, too. The instrumental palette, paired with Tessa's never-more-ghostly voice, invites immediate comparison with Mazzy Star - tasteful, twinkly synths, languid guitar work, soft, lilting percussion.
Leaning more heavily into their influences than ever before, though, seems weirdly to have freed up Still Corners, as if by choosing to be more referential than experimental, they've been able to make their most cohesive and nuanced album since 'Strange Pleasures'. In places, they can be a little too on-the-nose - 'Till We Meet Again', for instance, literally has some Lynchian 'ethereal whooshing' whistling away in the background for much of it, at least before a freewheeling guitar solo salvages proceedings - but 'The Last Exit' is largely worthy of the cultural touchpoints it so proudly nods to. Expect to see them at the Roadhouse if we ever get another season of the Twin Peaks revival.