Album Review
The Black Keys - "Let's Rock"
2-5 Stars
A depressingly unimaginative thing.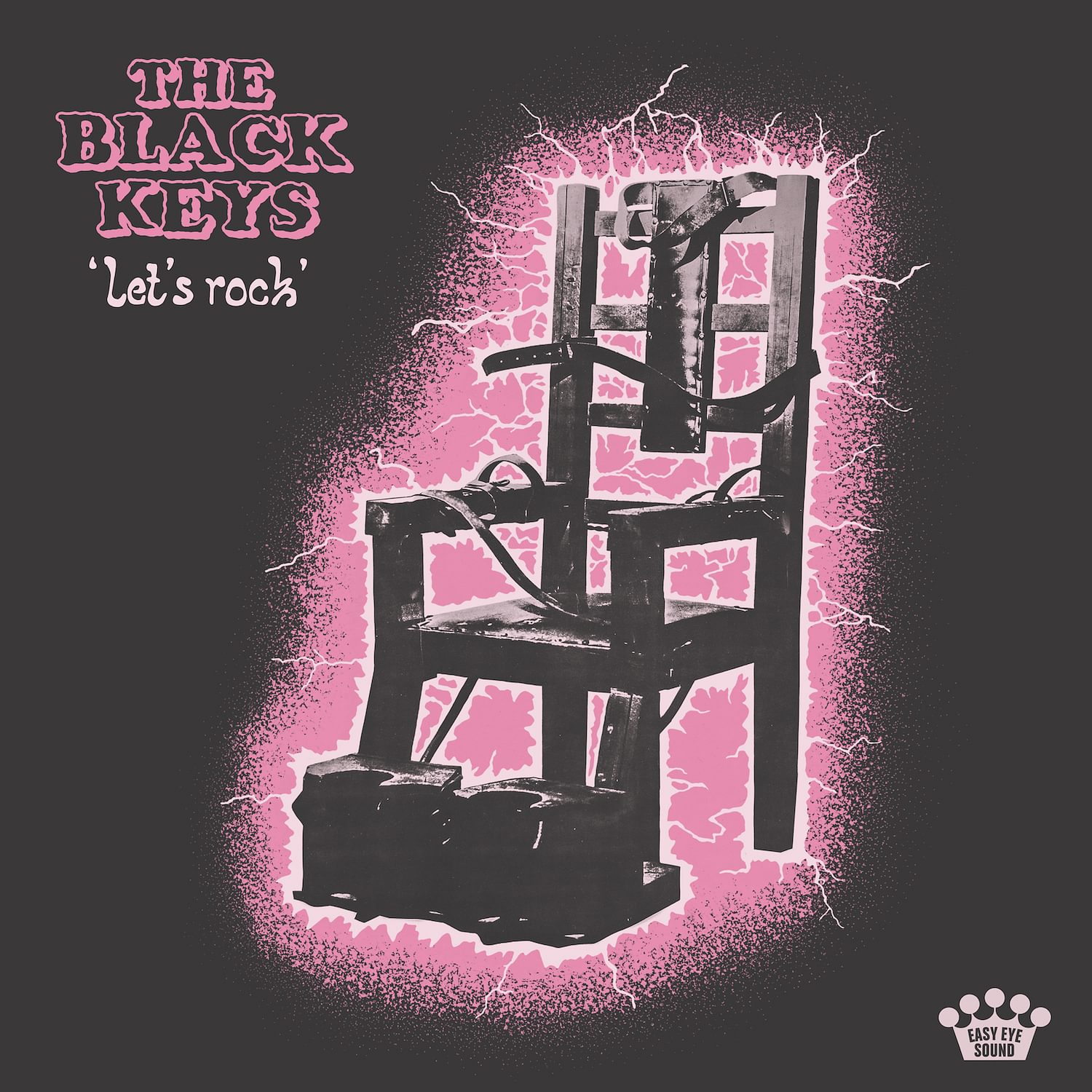 The ascent of Dan Auerbach and Patrick Carney - the Ohio blues duo behind The Black Keys - to their early-decade period at the top of rock's chain was a strange one. Both just turning 30, the pair had trucked along with a relatively cult fame for the best part of ten years and five albums, until 2010's 'Brothers' rapidly and unexpectedly elevated them into mainstream success. Following it up just a year later with the huge, global smash of 'El Camino', the pair had gone from niche concern to genuine transatlantic phenomenon. For perspective, on their previous 2008 UK jaunt, the band had played London's now-defunct 2,000-capacity Astoria; by the end of 'El Camino', they were headlining the O2.
Having built their career so far on two-man, garage-flecked old-school blues stomps, forever in the shadow of that altogether more popular two-piece, The White Stripes, all of a sudden the spotlight began to swing their way. By the time, they reached 2014's 'Turn Blue', they were being nominated for GRAMMYs and garnering acclaim largely across the board. But, after several summers of high visibility, and three records in four years, there was the sense that both the band and the public's stamina had started to wear thin. They disappeared from the public eye. The break continued on.
And so now, five years after their last, we're presented with a new album from the pair. This time around, they've gone it alone on production after working with Danger Mouse across all of their most successful work. First alarm. For their first new material in half a decade, meanwhile, the band - previously dubbed regressive and formulaic by their detractors - have decided to call their comeback… '"Let's Rock"'.
Opener 'Shine a Little Light' kicks things off with some promising, hefty riffs, but from thereon The Black Keys' return is a depressingly unimaginative thing. It's all perfectly serviceable meat'n'potatoes blues rock, but almost all of it could have been scraped off the cutting room floor from the sessions of their previous successes. 'Eagle Birds' hand jives along like the cut-price cousin of 'Gold On The Ceiling', while 'Tell Me Lies' might find its home at festival dusk, but sinks flat on record. Even comeback single 'Lo/ Hi' and its back bar-room guitar slink basically only serves to make you question what year we're in.
If the tried-and-tested recipe that the band had honed by the mid-'10s was one that eventually saw them rise to the top, the chances of '"Let's Rock"' continuing the trajectory seem less guaranteed. It's as close an approximation of before as they could possibly get - the result of 12 tracks being plopped out of a Black Keys song generator - but, five years down the line, you hope that people will demand more than that.
Read More
Featuring James Blake, Romy, Marika Hackman, yeule and more.