Album Review
Weaves - Weaves
4 Stars
Both deliciously raucous and whimsical, Weaves' 'wonky-pop' debut is a whole lot of fun.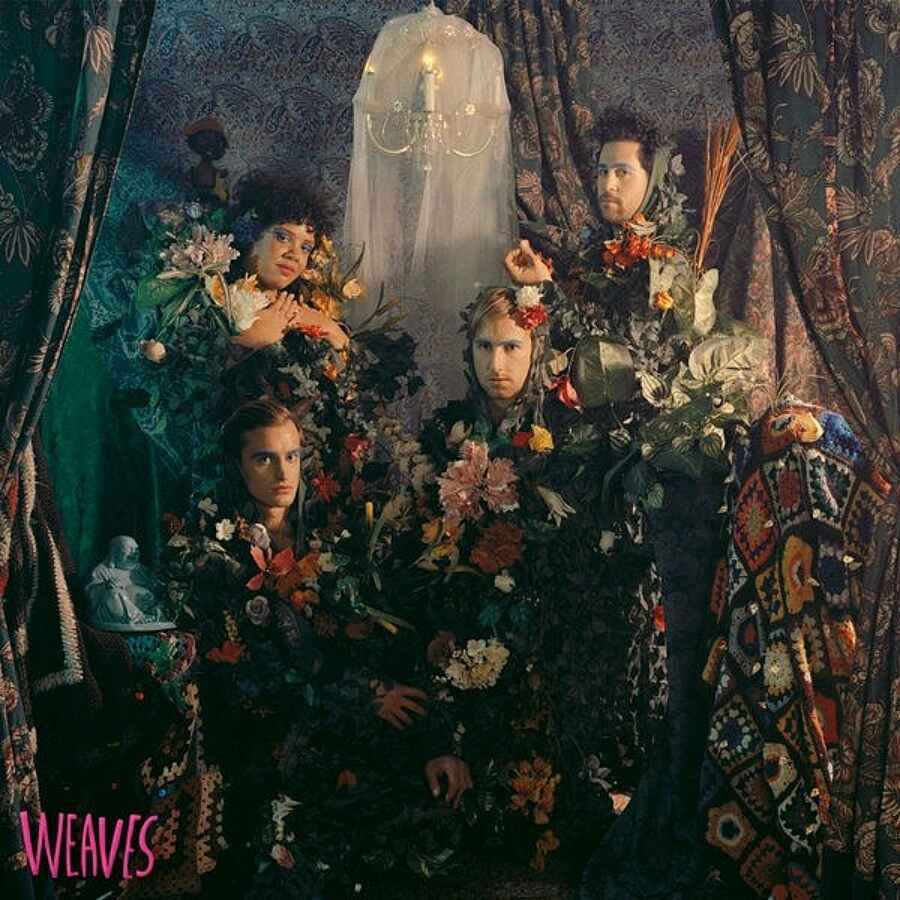 'Wonky pop' was a short-lived label coined in the mid-00s to describe pretty much anyone making pop music who didn't appear on any of Simon Cowell's TV shows (a nod to that perennially yucky word, 'authenticity', apparently). Oddly, it's also the best term to give to Weaves' self-titled debut, the Canadians' sparse, angular noises being at once both joyously earworm-like, and perched precariously on the brink.
It's frontwoman Jasmyn Burke's vocal that's key to everything here, as line after line it falls away before bouncing back with ferocity, like a vocal Weeble. And, though we're loathe to bring up Lady Rocker 101, in this case (whisper it) with that, she actually does sound a bit like Karen O.
Add to that various squelches, post-punk bass lines and the feeling of your Walkman quickly running out of battery power, and 'Weaves' is a whole lot of fun, from the deliciously raucous standout 'One More' to the delicate 'Eagle' via the whimsical 'Coo Coo' and the Pixies-ish 'Two Oceans'.