Track review: CHAI - CHOOSE GO!
A brilliantly fun punk song about seizing your destiny and leaving no regrets behind.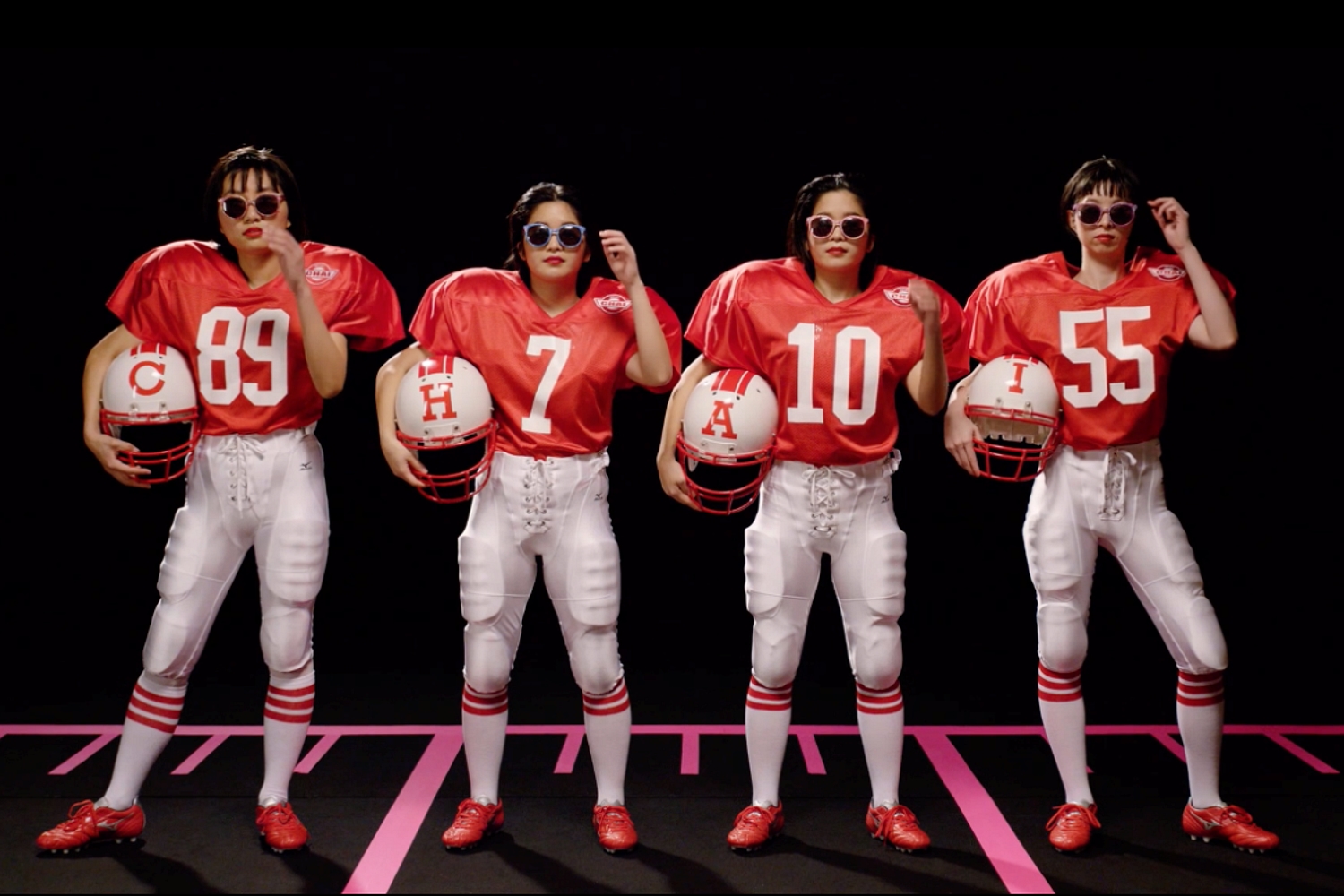 When we first heard new Heavenly signings CHAI on their 'PINK' EP from last year, it was with an intoxicating blast of giddy exuberance, a record we labelled "an unapologetic, brilliant melting pot like little else."
With new album 'PUNK', due next year, it looks like they're set to take this inherent weirdness even further. New single 'CHOOSE GO!', complete with a video straight out of an American high school movie, takes the components of a buoyant punk song - chugging bass, fervent slaps of the drums - and adds lavish servings of pure, unadulterated fun. There's an undeniable gang mentality to CHAI, which flows through the video and its cheerleading, sack racing, baseball, American football and beyond, but it's also pushed right to the front in the song, with voices and instruments continually overlapping and intertwining.
In our interview with CHAI last year, they championed self-acceptance and a rejection of outdated stereotypes. "It's music for everybody," they told us. "In Japan, pink is considered acceptable for little girls and once you start getting older, there tends to be an unspoken word of not wearing pink after a certain age. Because of this, we want to show you that pink is cool no matter how old you are. Also, that women are cool!"
This theme of striving for self-acceptance and grabbing every opportunity possible is at the heart of 'CHOOSE GO!', a song that champions making the most of your life. As they write in the YouTube description for the video:
"By all means, I'm going to try!
Starting from things I've never done before, I will try it all!
Because in the midst of being lost,
You end up forgetting what you wanted to initially do!
You fail, you get really embarrassed, you laugh about it, and then you try it again! That's the best part!
To become who I want to be, I'll always continue to CHOOSE GO!"
Full steam ahead, CHAI.
Read More
Featuring James Blake, Romy, Marika Hackman, yeule and more.