Festivals Sound problems mar the main stage, but a killer line-up wins through as The Strokes take on All Points East
25th May 2019
The Raconteurs, Jarvis, Parquet Courts… you can't argue with that.
Each year, as more and more inner-city festivals pop up in London's major parks, the same quibble always rears its muted head: volume. Last year, at Liam Gallagher and Queens of the Stone Age's Finsbury Park shows, watching the headliners was like glorified rock-aoke; each year at Hyde Park's BST, the same issue arises.
In its inaugural 2018 run, however, Victoria Park's newest behemoth double weekender All Points East threatened to buck the trend; from LCD Soundsystem's bangin' beats to Nick Cave's cathartic closing performance, everything sounded… well, as it should when people have paid upwards of £60 to see their favourite stars. And so it's extra disappointing as The Strokes make their long-awaited return to UK soil that the predominant noise on offer isn't Julian Casablancas' throaty howl, but a repeated, incessant chant of "TURN IT UP" coming from large portions of the throng. Maybe it's because tonight is the only night that's sold out, and more people = more complaints from the neighbours, but the APE sound bods are playing it far too cautious and it's a real vibe kill.
Thankfully, across the afternoon that precedes it, the festival have curated the kind of immaculate line-up that claws them back several credibility points, and from literally the moment doors open, there's never a second that isn't filled with absolute quality.
DIY faves Demob Happy kick things off the main stage, having landed less than 24 hours ago from a US jaunt. Confident and assured (and - importantly - LOUD, thank fuck), their saucy swagger is built on the kind of gloriously sleazy basslines and crashing crescendoes that sound massive when given this much space to breathe; it's a long way from the impromptu shows the trio used to play out of the back of their van, and vindicating proof that sometimes the good guys do win out in the end.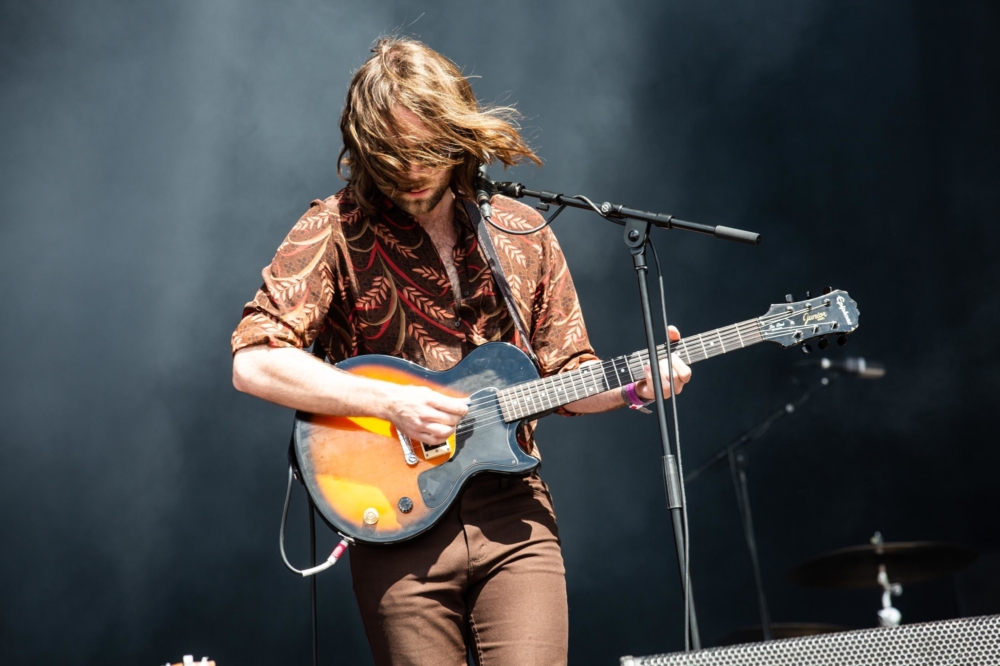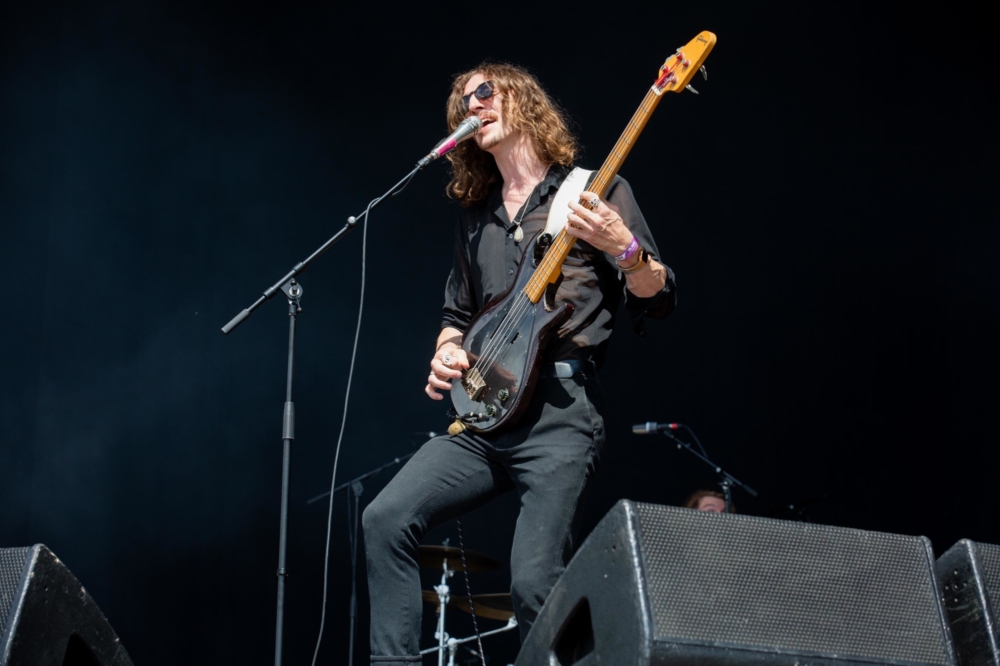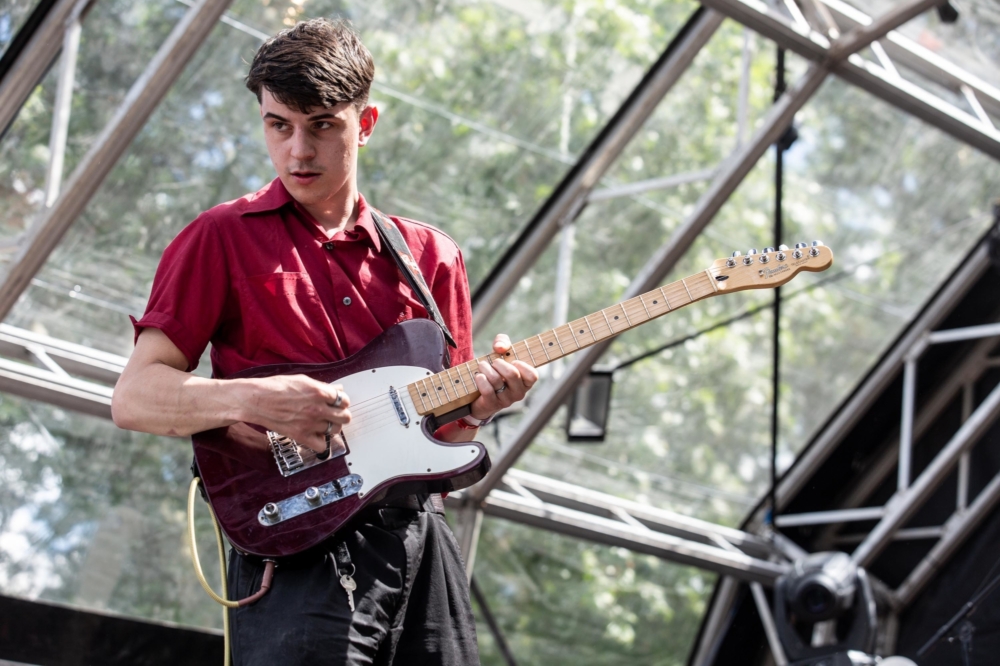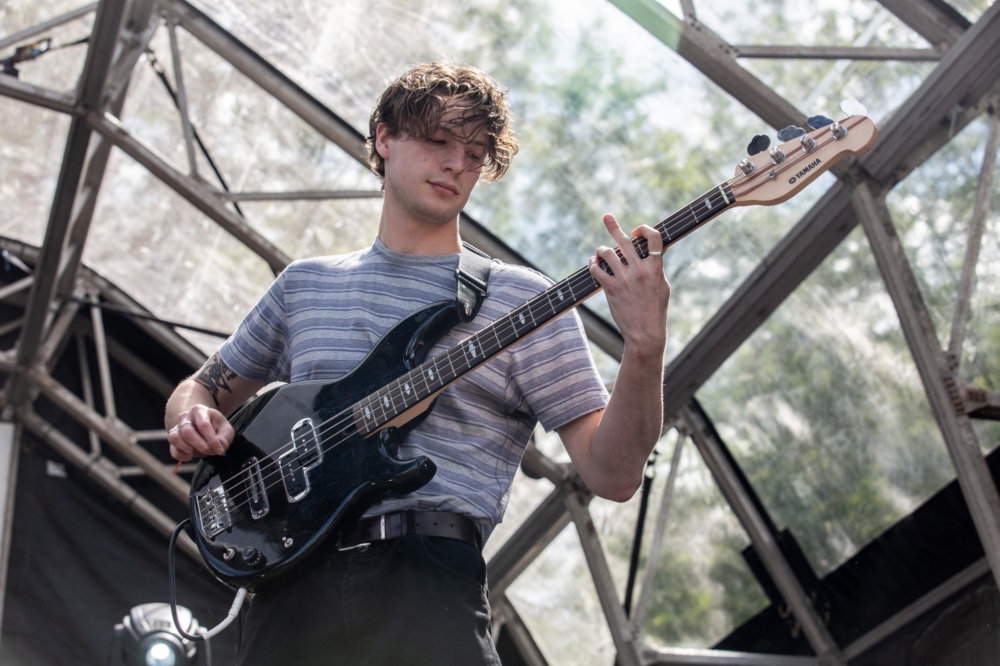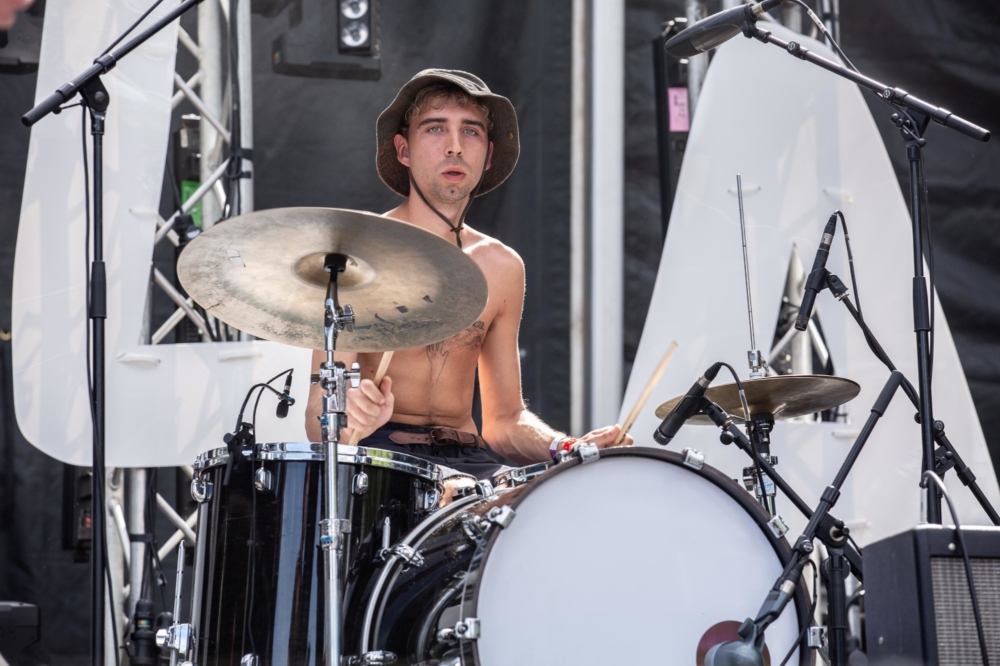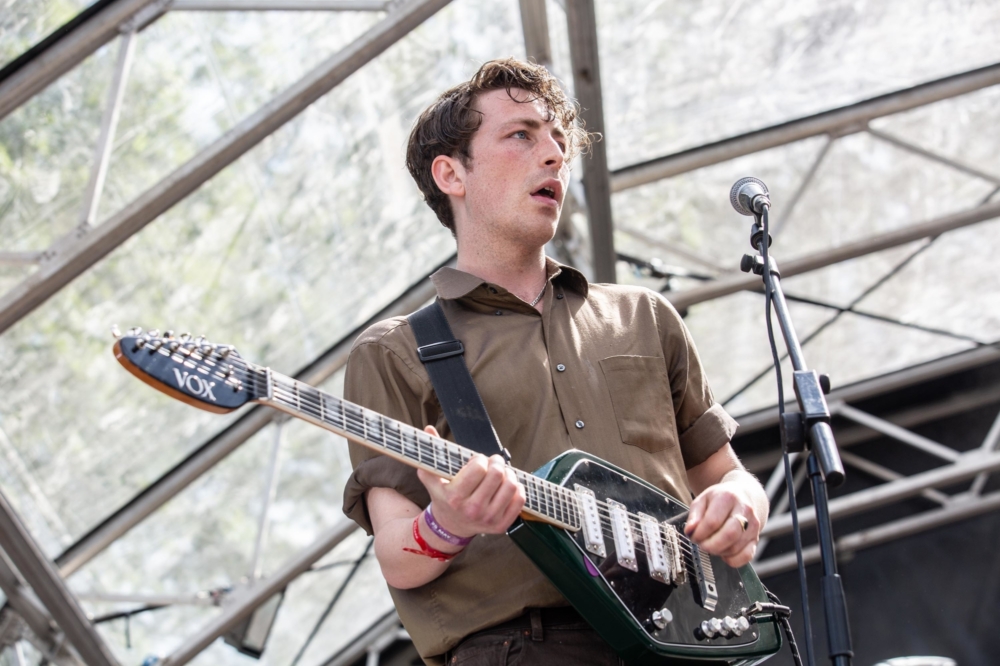 Meanwhile, over on the North Stage, North Carolina boys The Nude Party serve up the kind of 60s-drenched, rock'n'roll good-time gang vibes that mean, by the time they climax with single 'Chevrolet Van', there's a sizeable gaggle getting down to their Stones-meets-Black Lips shake. In comparison, recent Yala! Records signings Egyptian Blue might be more of your quintessential British band of young guitar fans - aka, more likely to be swigging a tinny of Red Stripe than getting high in the sun - but the likes of recent tracks 'To Be Felt' and 'Collateral' still show promise.
Dream Wife couldn't look more excited to be here. All wide smiles, the trio bound around the North Stage like Tiggers on energy drinks. There's good reason - Rakel Mjöll introduces the first of two new songs today by praising the day's "insane" lineup. "I fell in love with music to The Strokes," she beams, before a song that possesses the same kind of noodly guitar line the New Yorkers have made their trade. It's the second newbie that's more exciting, though, an almost metallic riff making even calling card 'FUU' sound merely mid-volume.
On the main stage, it's a battle of the punks up next as Sweden's premier tattooed miscreants Viagra Boys warm-up for Aussie upstarts Amyl and the Sniffers. But though both bands are probably ones you wouldn't want to show your nan, and both deal in uncompromising sonic blasts, there's a world of difference between the way they present their wares. Where Viagra Boys are purposefully 'orrible (missing 'h' intended), singer Sebastian Murphy topless and shuffling across the stage like the creepy dude you'd cross the road to avoid, Amyl's Amy Taylor is a joyful, infectious ball of manic energy. Running around the stage, sticking her tongue out and flexing her biceps, she's the human incarnation of a fighting gremlin finally let out of the cage to run free; a hyper, wildly-charismatic, but innately weird presence who can't help but provoke a grin.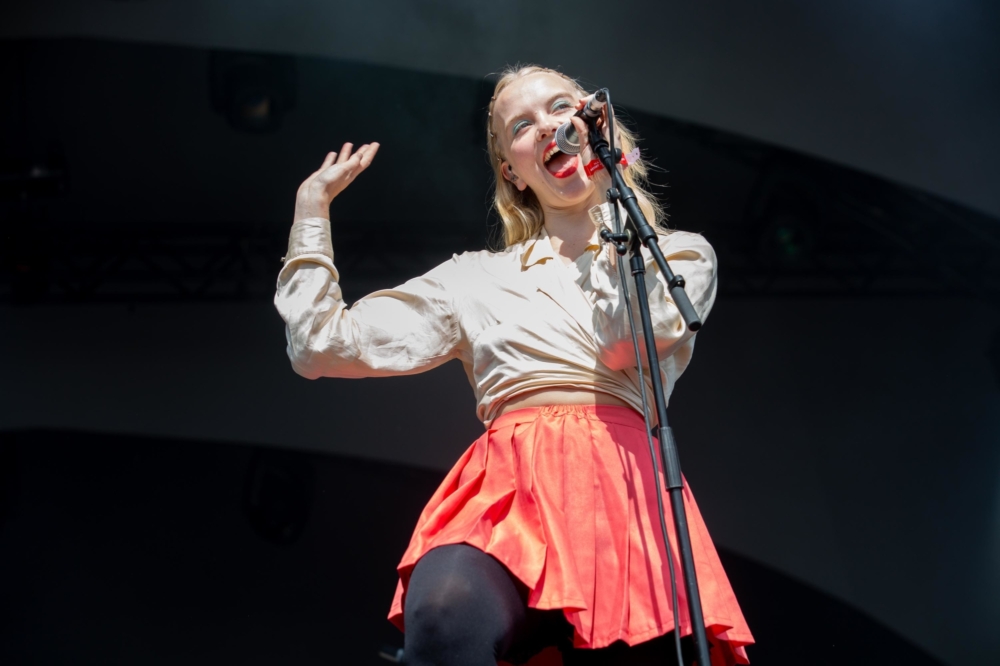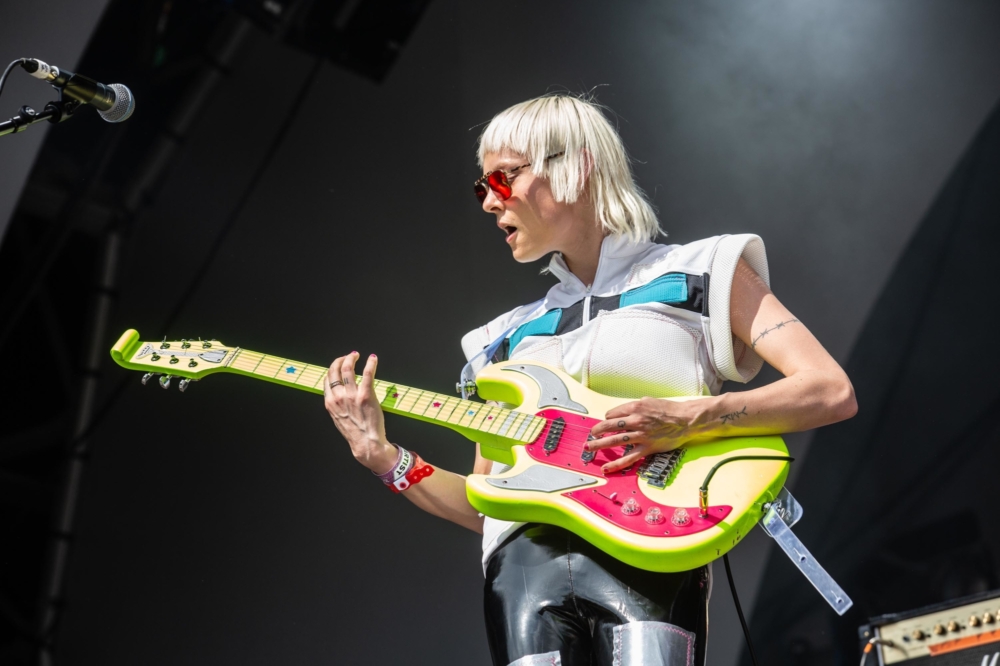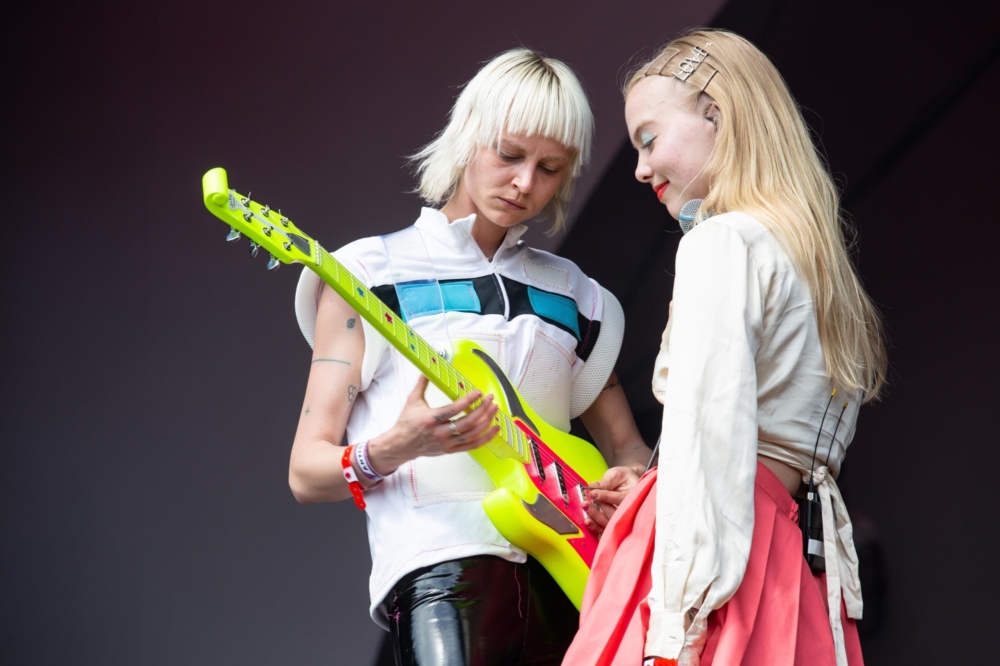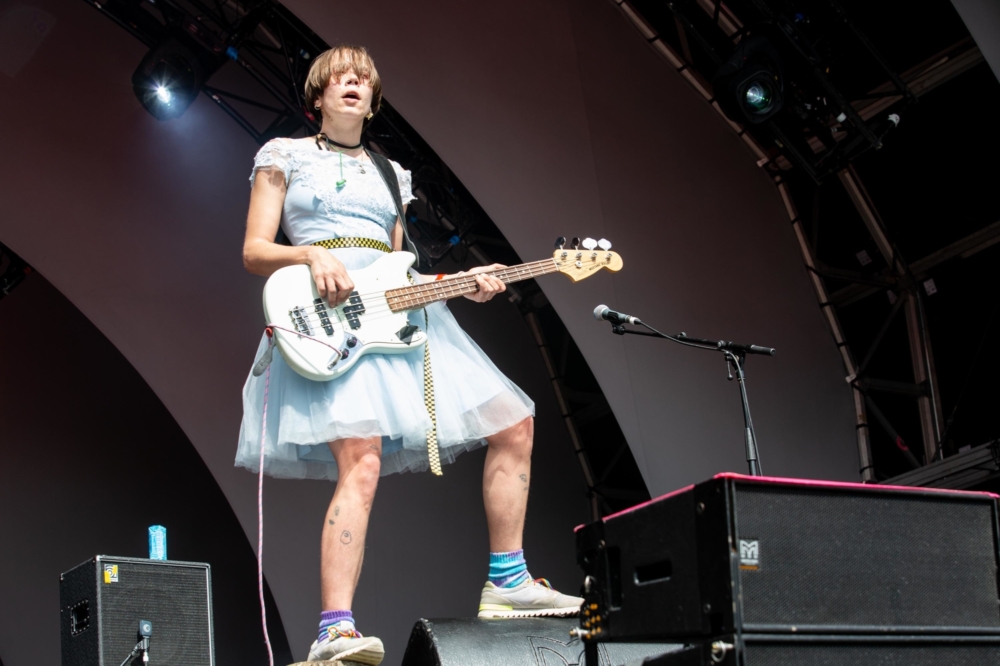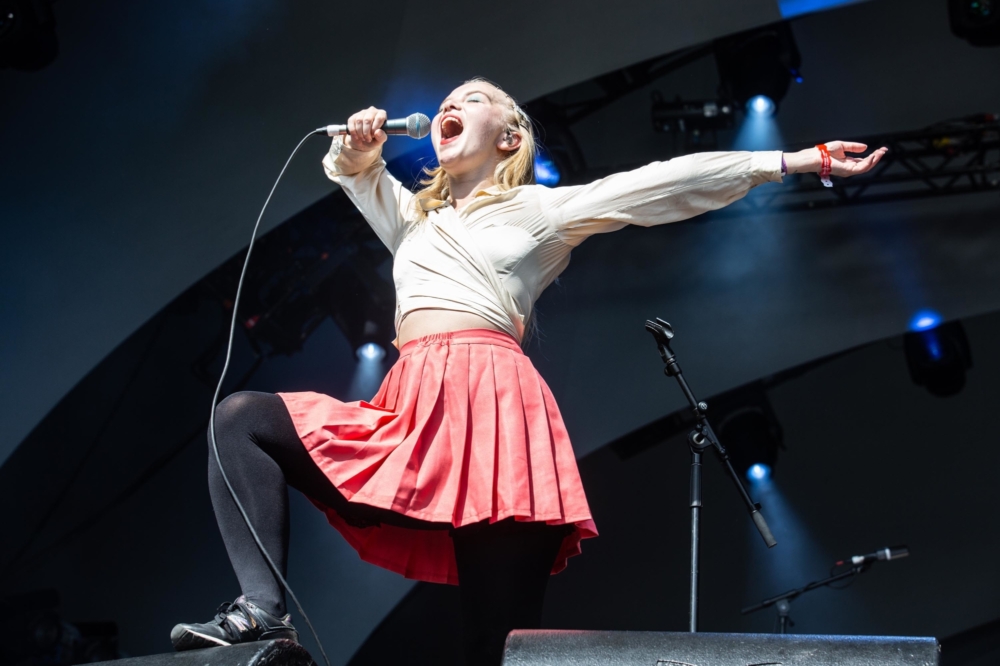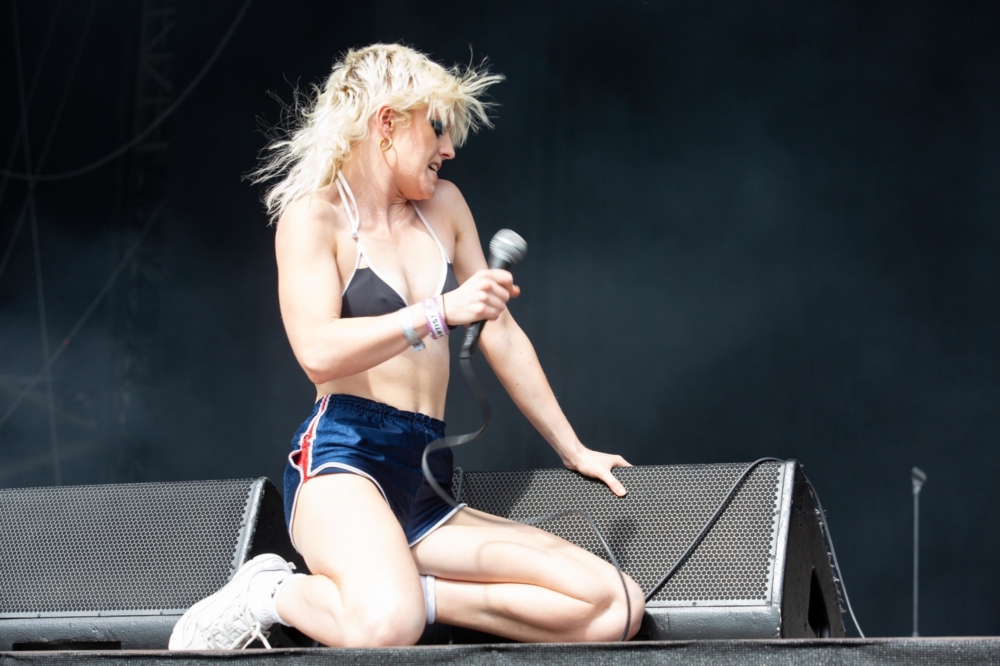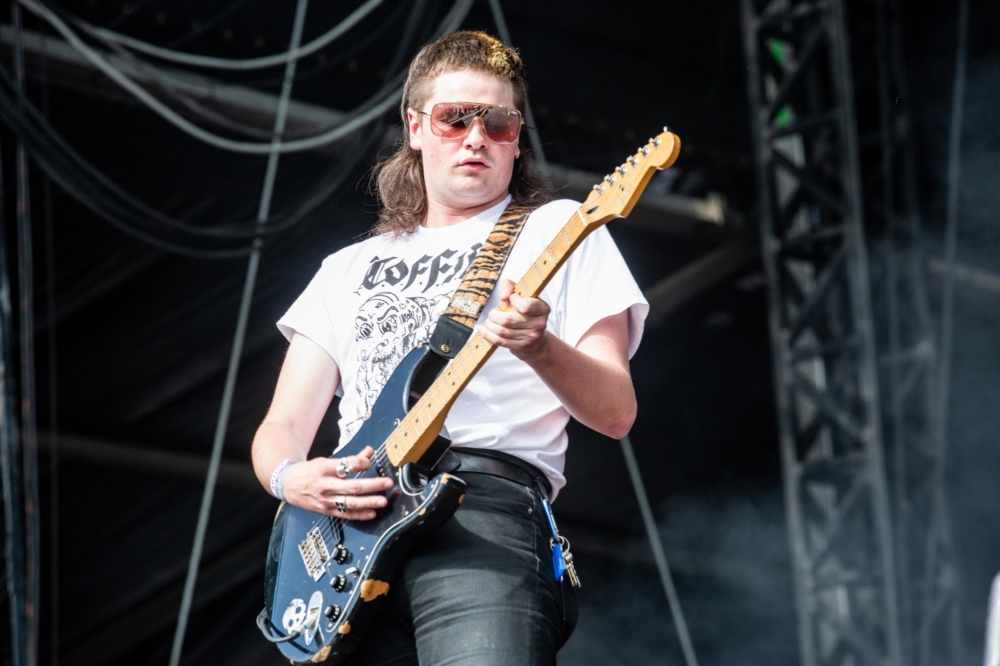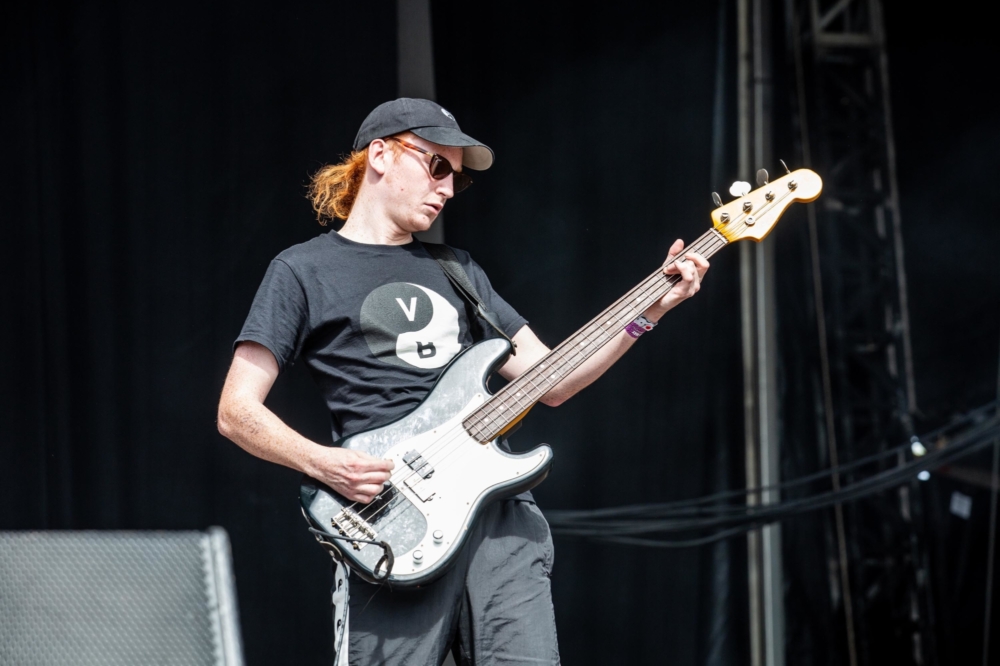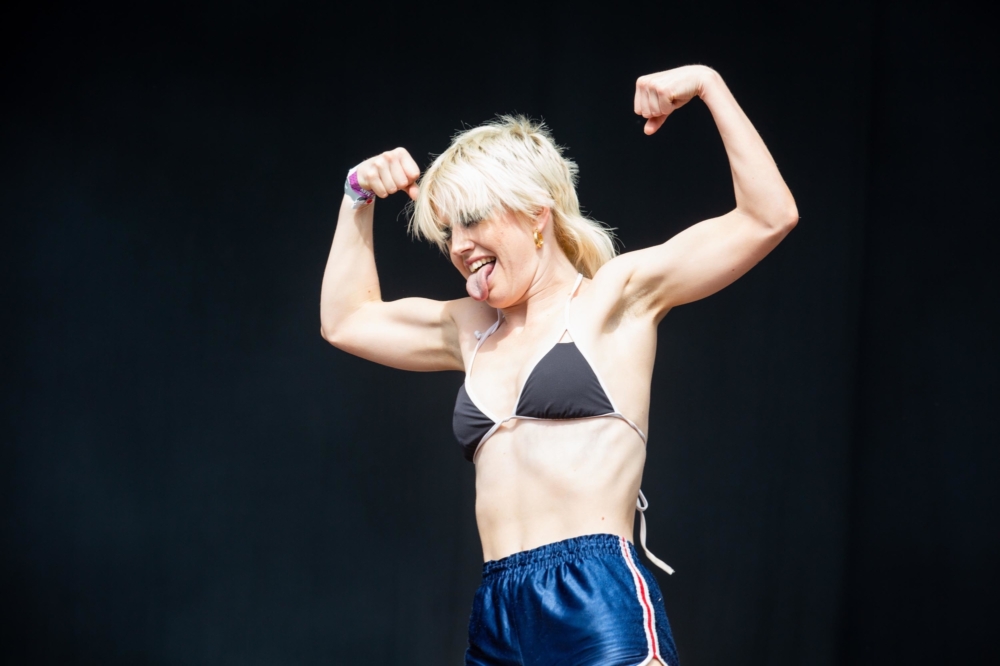 Perhaps surprisingly, given their beginnings as New York's most self-serious band, Parquet Courts provoke perhaps the biggest grins of the entire day. These days, with the rejuvenating energy of last year's career peak 'Wide Awake!' still clearly coursing through, the quartet are a legitimate festival band. From the bouncing riffs of 'Total Football' through the lighters aloft sing-along of 'Freebird II' to the infectious cowbell beats of the record's title track, it's the absolute perfect album for a sun-drenched Saturday. Austin Brown dances around like an indie Doc from Back to the Future, Andrew Savage almost burst a blood vessels from his sheer ball-of-energy force, and the whole crowd have an absolute hoot.
Over on the West Stage, the continued evolution of Jarv Is… (the new project from the iconic Pulp frontman) shrouds the tent in smoke and light, taking you out of the easy breezy world of overpriced pints and chips and into Jarvis' own personal dystopia - a place full of paranoia and scepticism, delivered with a tongue always a little in cheek. Naturally, the aptness of a final run through, in the wake of this week's news cycle, of 'Cunts Are Still Running The World' is not missed by either the man himself or his cheering, adoring masses.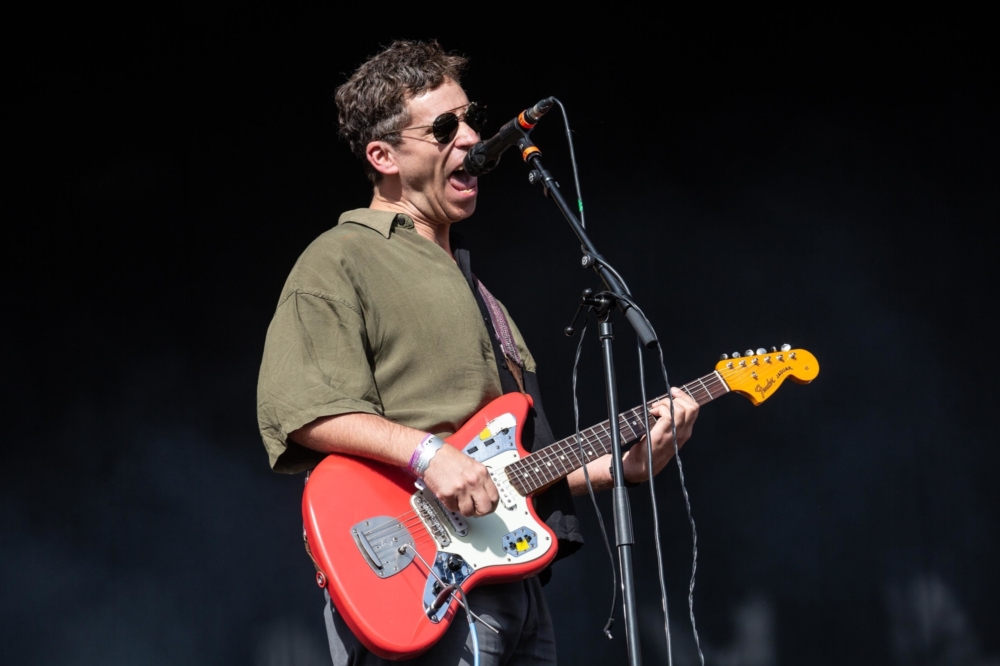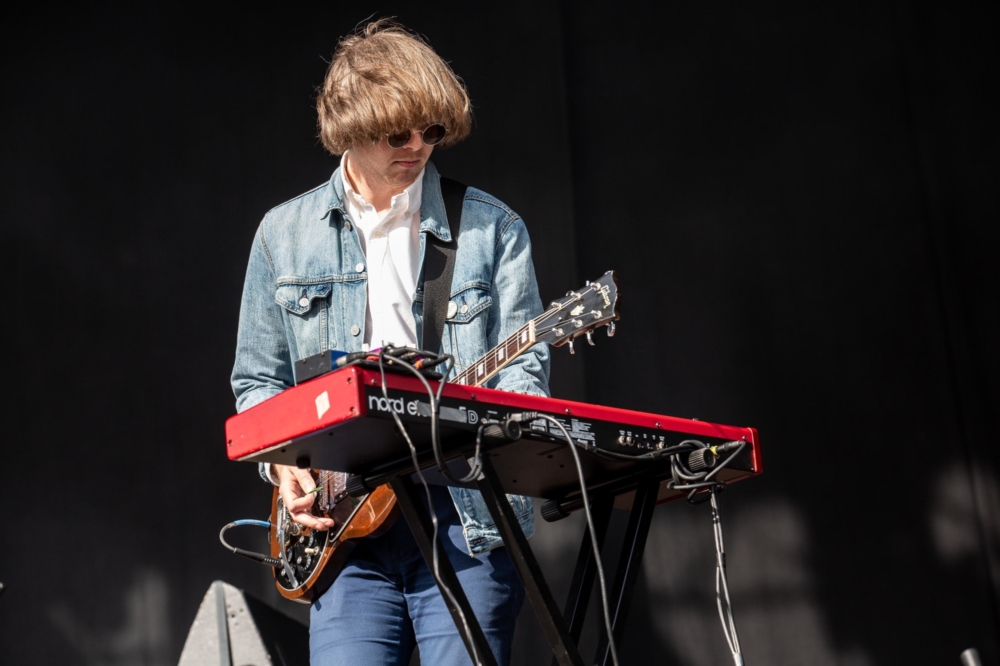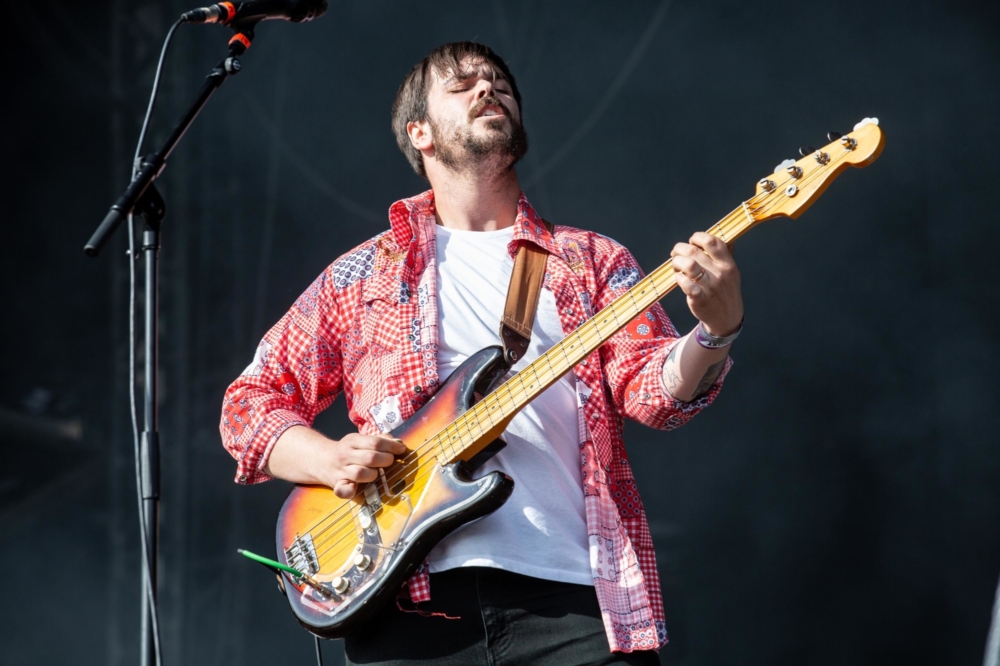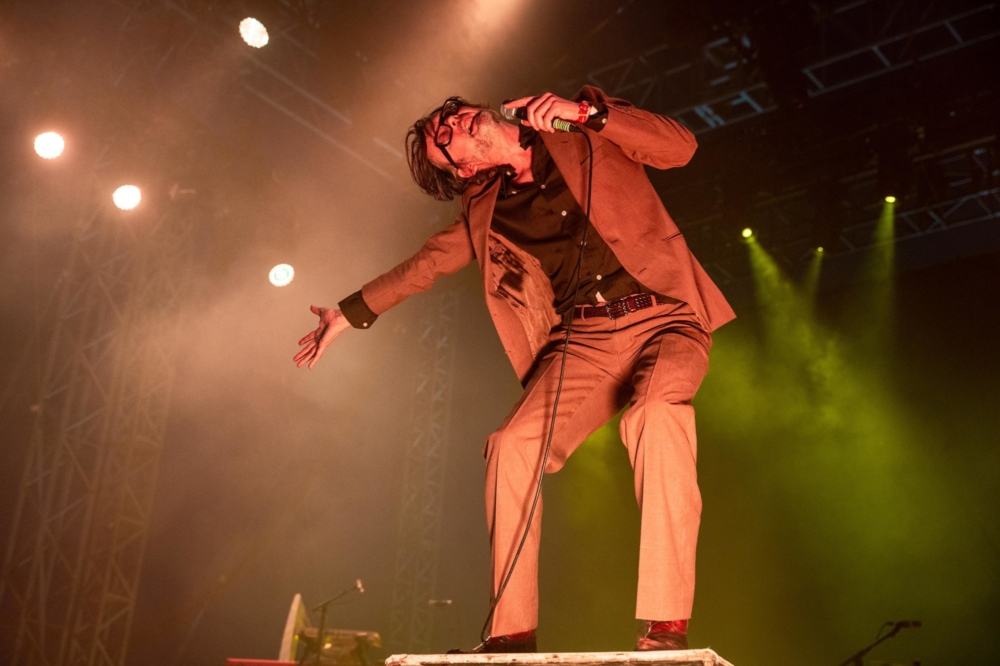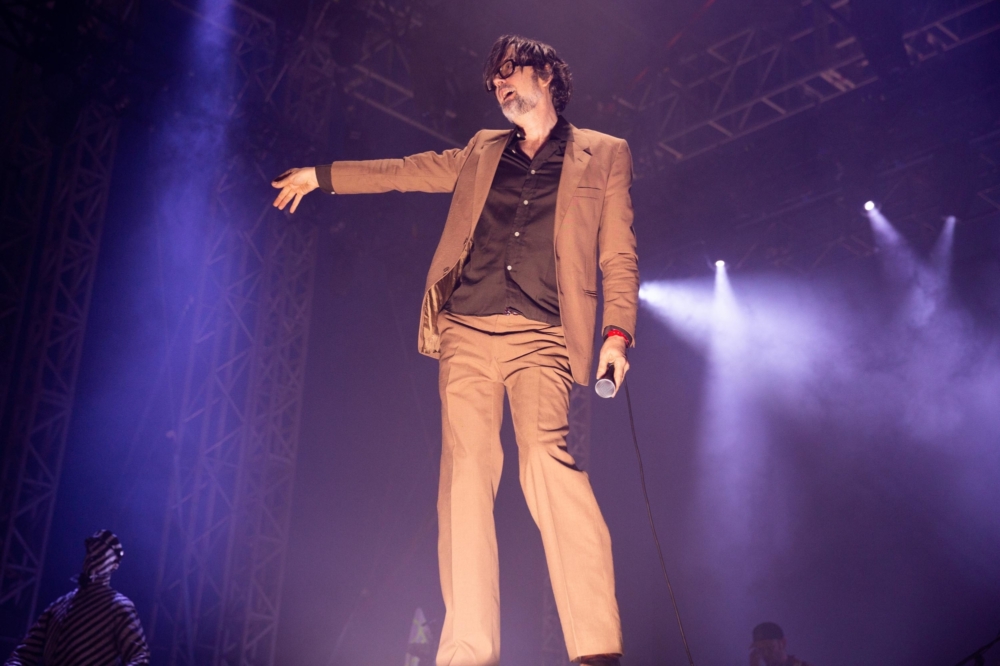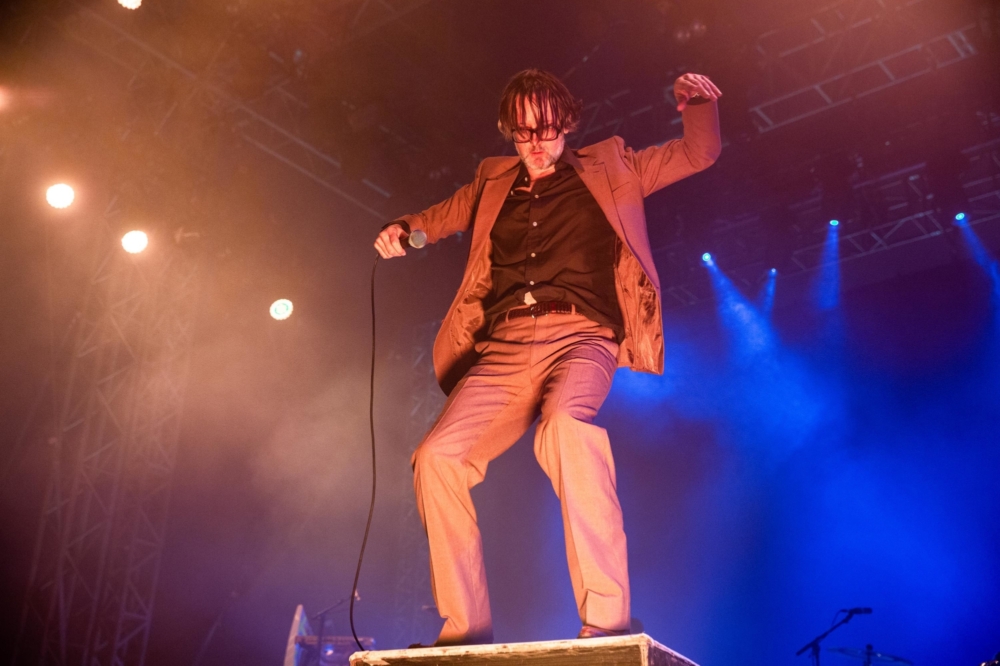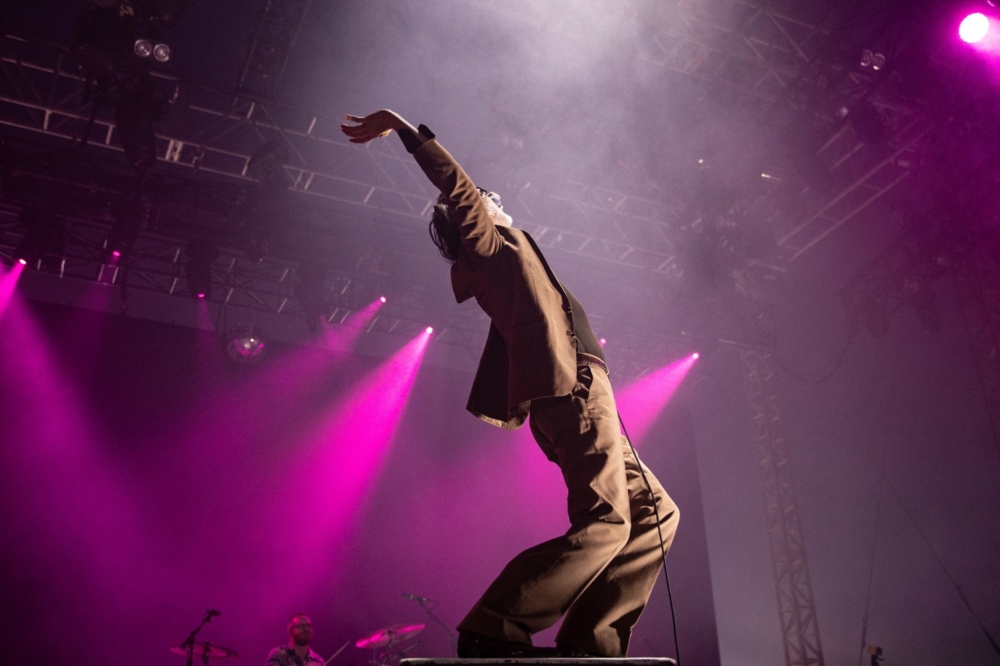 Having recently made their UK comeback at a teeny (for them) Electric Ballroom show last week, The Raconteurs then take to where they truly belong - the main stage, with the big boys. Maybe it's because by this point the sound is already starting to dwindle, maybe it's because the crowd assembled are already getting impatient for the five New Yorkers they've been waiting all day to see, but weirdly their set doesn't feel as celebratory as it should. The band themselves sound fantastic - of course they do, it's Jack fucking White up there front and centre. But for a group of returning heroes, helmed by one of modern music's biggest icons, the crowd seem slightly apathetic. For those who do care, though, there are treats aplenty - not least in the fizzing rattle of 'Broken Boy Soldiers', dished up after its sad no-show in Camden.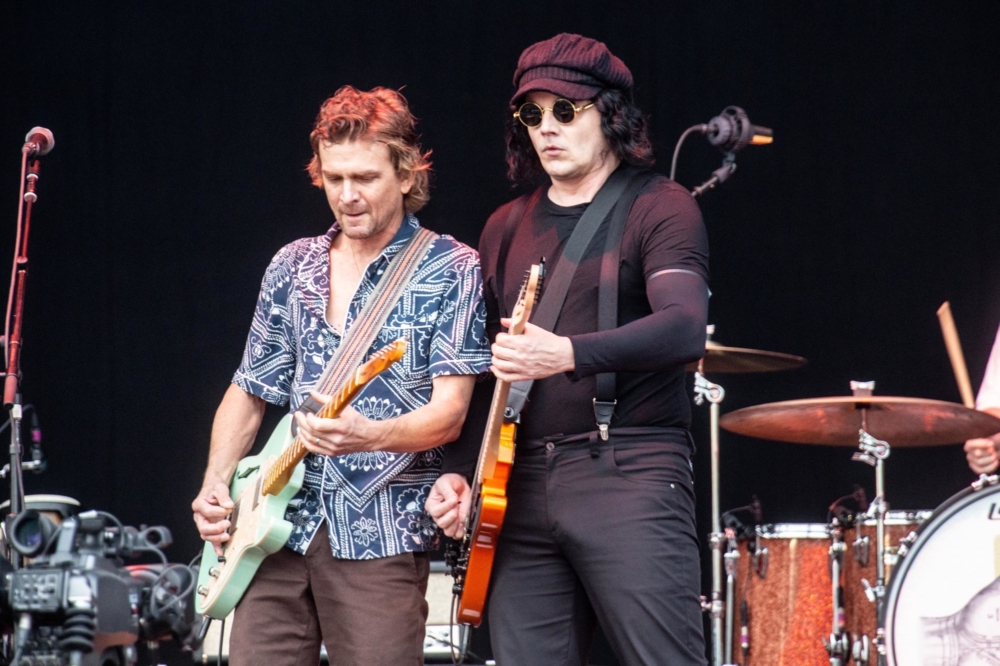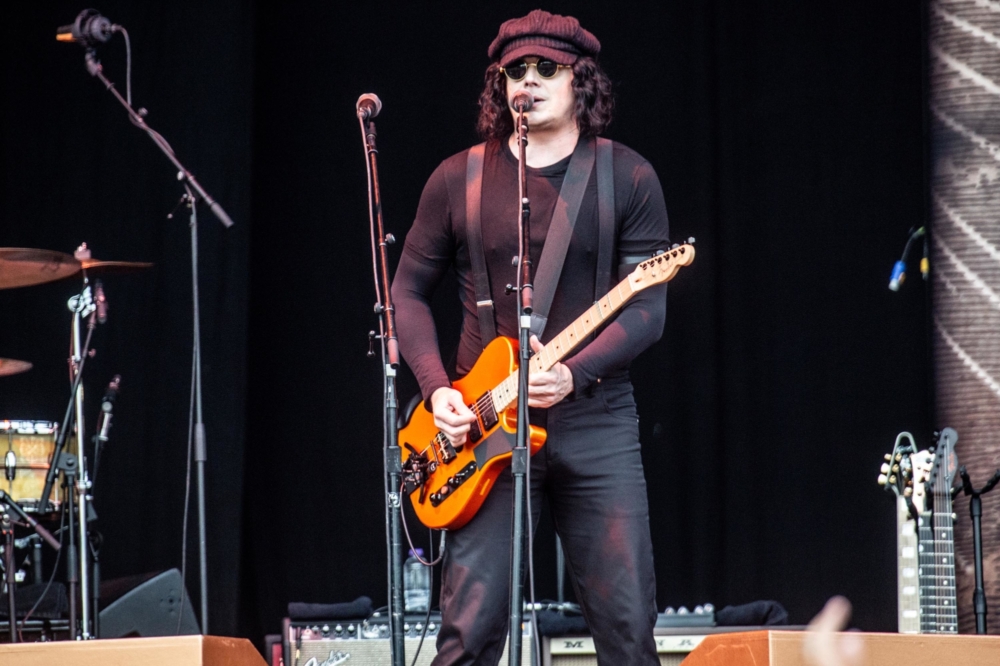 And so, to The Strokes. Last time the band popped over to UK shores, it was to headline BST in 2015 when the odds were stacked against them. At that point, they'd last put out the polarising 'Comedown Machine' - their least successful album to date - and all seemed slightly rocky at HQ. However, on the day, they slouched out onto the mammoth Hyde Park stage and reminded everyone exactly how, back at the start of the '00s, they changed guitar music forever.
Today, the band are arguably in a better position. Though they've only put one EP out in the interim (2016's 'Future Present Past'), there seems less of a point to prove tonight; people are fully just here for a good time, and yet a good time is only sort of what they get. There's a level where, when you're playing songs this brilliant, when you look that cool, when you're so damn iconic in general, you can't ever truly have a bad show. Just looking up and finding your gaze met with Julian, Nick, Albert, Nikolai and Fab is… well, it's a nice way to spend an evening, isn't it? And yet, the frustration of having these transcendent songs that shaped a generation pumped out at half mast is huge.
The show looks great. There are all manner of flashing lights and moody colours; with a newly sleek, half-shaven crop, Julian looks better than he has in years. The whole visual is just as unbearably cool, and no-fucks-given as it ever was. And the setlist is exactly what you want: all killer, no filler from a band who've killed it more times than most. From the opening thunder of 'Heart In A Cage', it's clear they're on tight, targeted form, and when the joyous introductory drum taps of 'Hard To Explain' kick in it's like being transported back to the moment these five men kicked open the door and the world's jaws collectively dropped.
There are so many highlights: 'New York City Cops', 'Reptilia', 'Someday'. The quintet might not faff about with full tours or many shows, but when they do arrive they know exactly what to do. It's a set that blighted by the extraneous problems that surround it, but not beaten. Hopefully, All Points East will use tonight as an example, but thank fuck they had a band as mighty as The Strokes at the helm when they did wobble.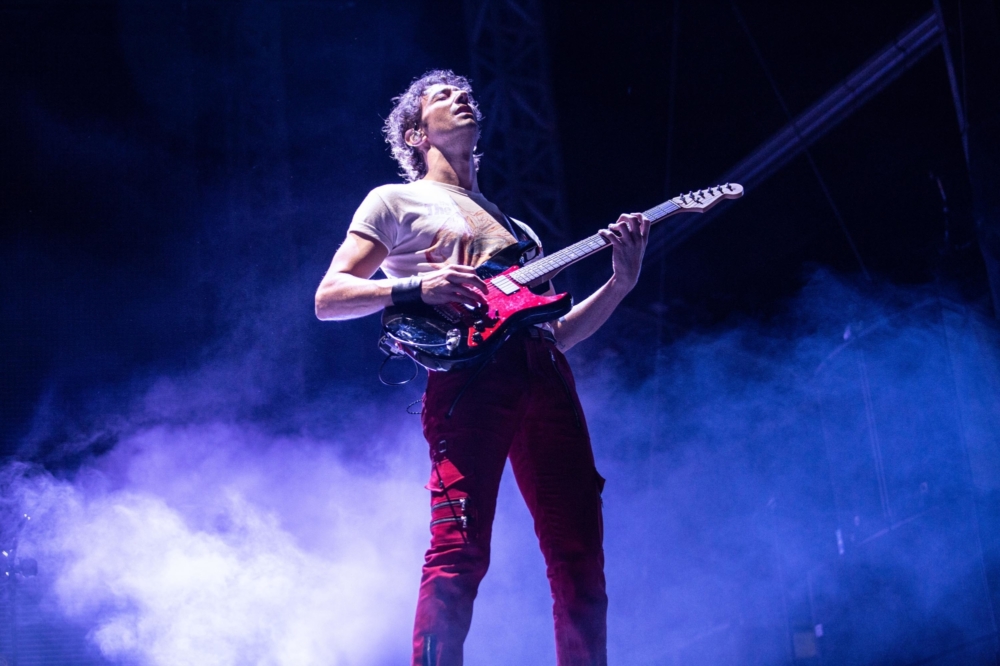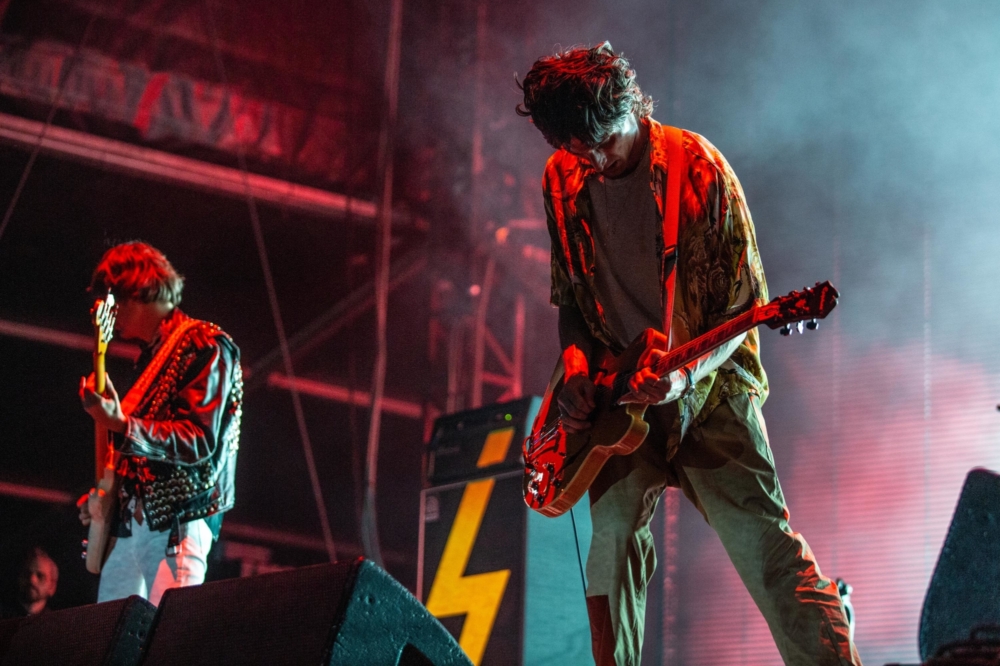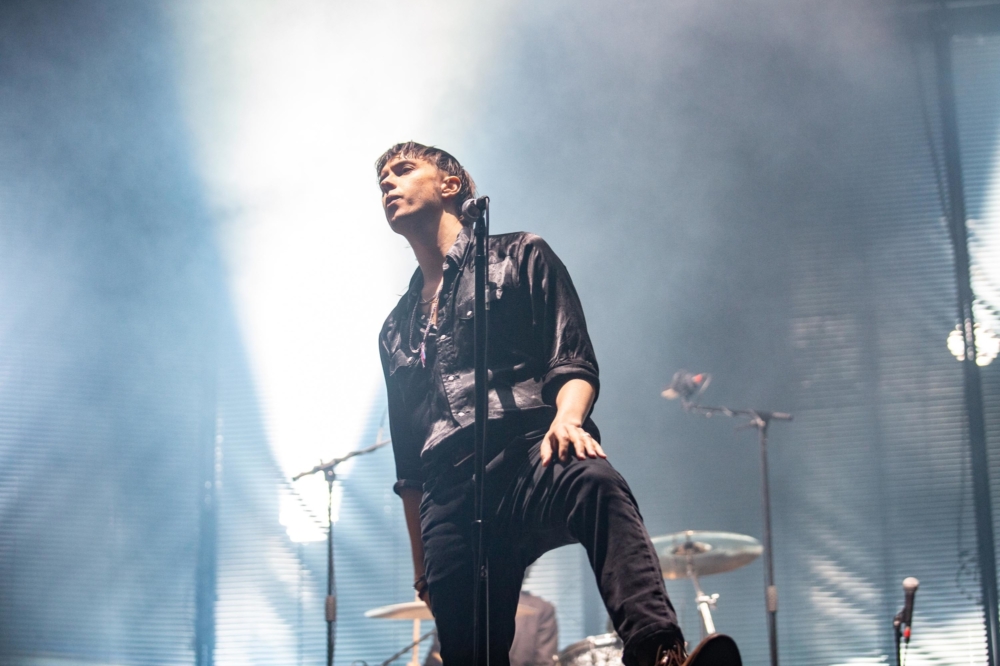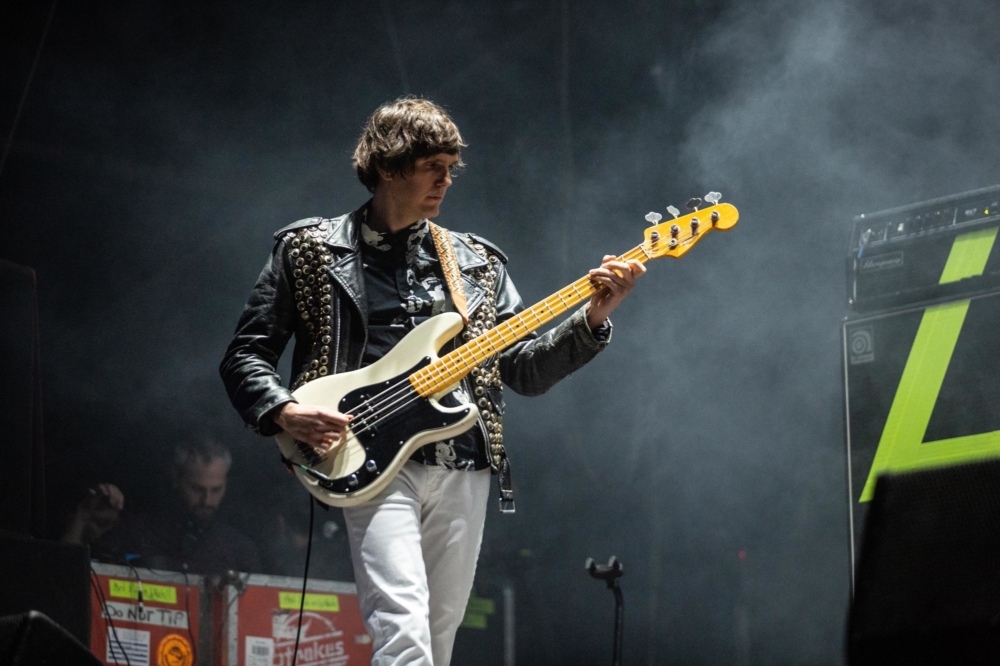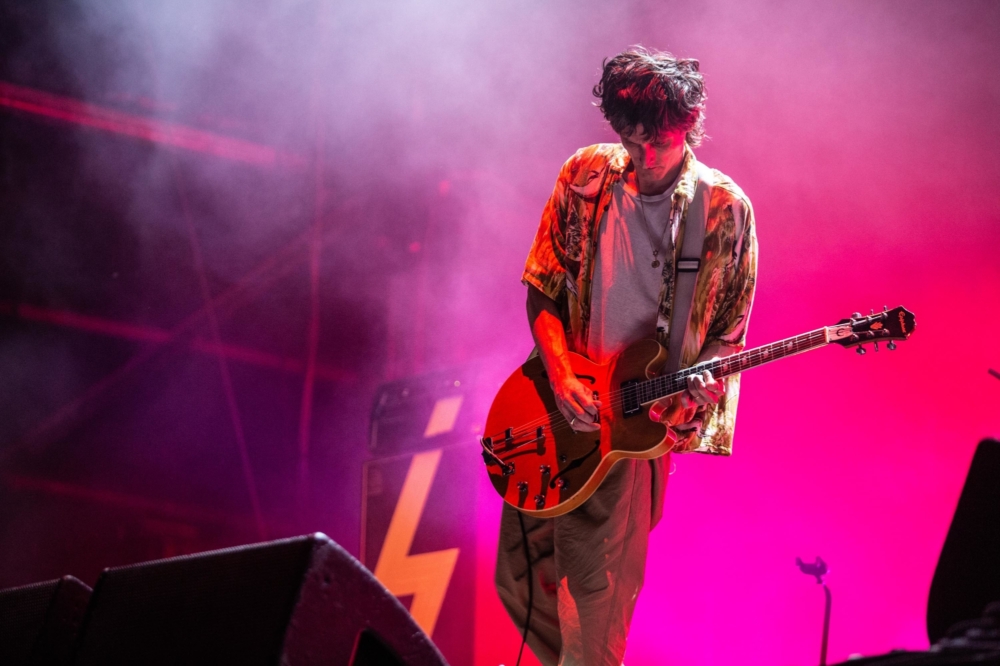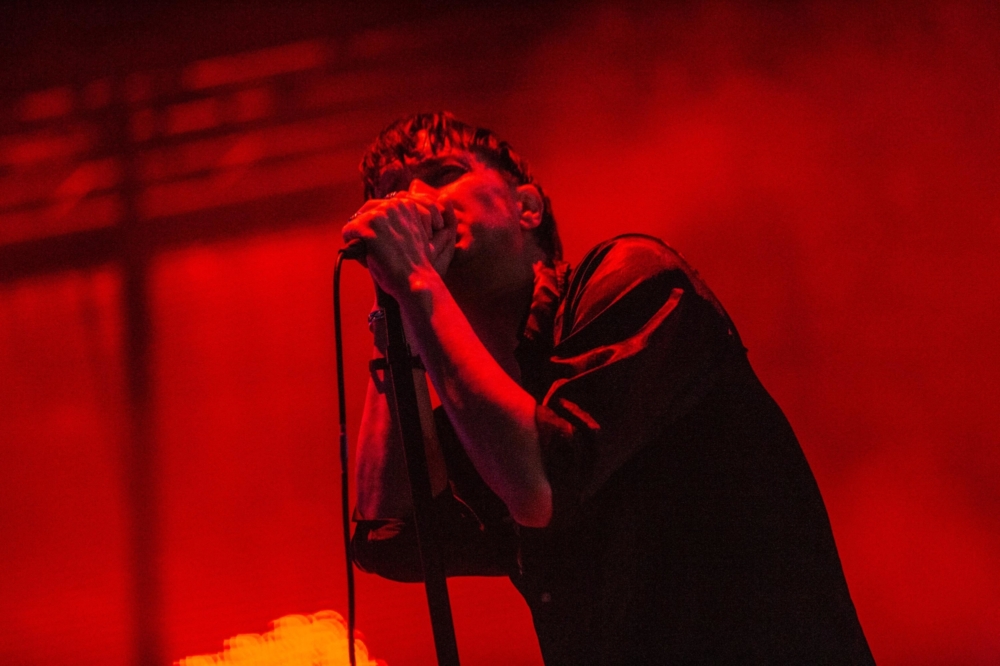 Get your copy of the latest issue
Read More