Festivals Squid, Nayana Iz and Black Country, New Road wow at British Music Embassy at SXSW 2021
The Brits brought the bangers for the festival's online edition.
Having already developed the reputation for showcasing the best new British talent at the Austin, TX festival, the British Music Embassy returned for the 2021 virtual edition, with 35 brilliant new acts.
From post-punk to rap to dance to pop, this year's online showcase last week showed some of the best that Britain has to offer, with acts including Connie Constance, Sinead O'Brien, 404 Guild, Baby Queen and loads more taking over Production Park Studios.
We rounded up some of the ones you should be keeping your eyes on…
Projecting towards an audience of… the gaping expanse of a warehouse isn't an easy task, but Watford's Connie Constance gives it one hell of a go, the singer's infectious personality shining past the somewhat sterile surroundings. Channelling a little of what made Charli XCX's 'Sucker' era so exciting in her short set, given a full band to bounce off, the sky's the limit. Into the small hours (at least this side of the Atlantic), and vibes get darker, as the showcase takes a deep electronic dive, first with DJ and producer lau.ra and a handful of guest vocalists, then with south London upstarts, PVA. Again, the environment might not be the natural home for taut dance-punk, but there's something about the trio's impeccable rhythms and structure around which their music is built that can't help but prove transformative. Even via a screen.
Taking a definitive turn towards the rowdier end of the musical spectrum, the second showcase of the British Music Embassy's first night is the kind you'd imagine to be ferocious in the sweaty confines of a teeny Austin venue. As it so happens, West London's Chubby and the Gang seem tailor-made for that kind of environment, with singer Charles Manning-Walker pacing the stage, their grotty brand of punk sounding visceral. TV Priest follow in a similar manner, their discordant offerings possessing the addictive sense of restlessness that so often ignites a crowd. It's a real contrast, then, when Liverpool's The Mysterines take to the stage and share a darker, more bluesy brand of rock. It's the fist-pumping pomp of Walt Disco's set, though, that draws things to a more theatrical close. As effervescent as ever, glammed up tracks like 'Hey Boy (You're One Of Us)' and 'Cut Your Hair' close the BME's first stream with the kind of playful exuberance their sets are packed with.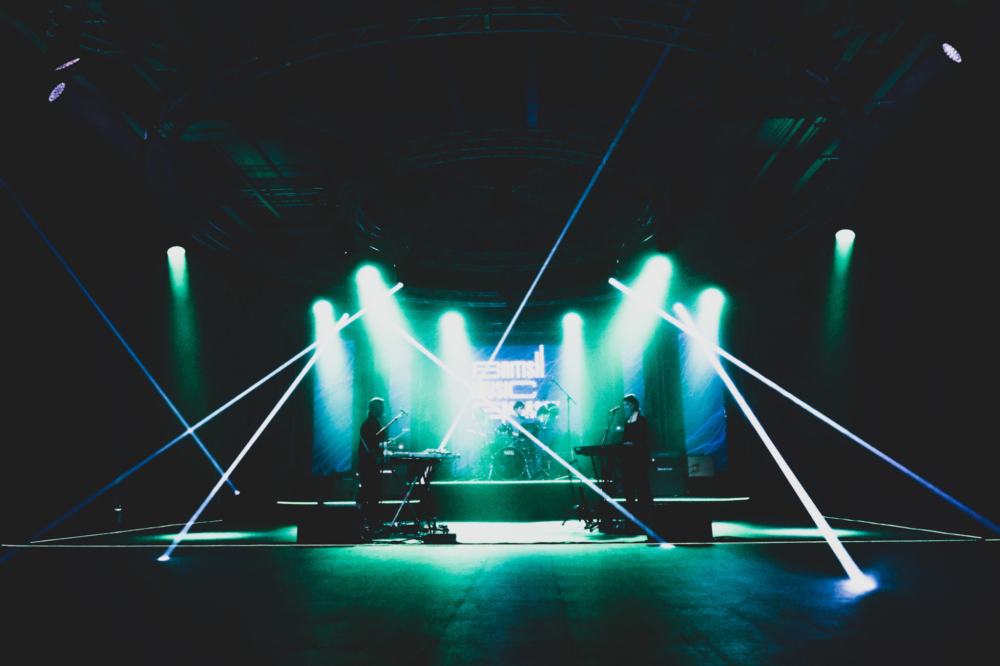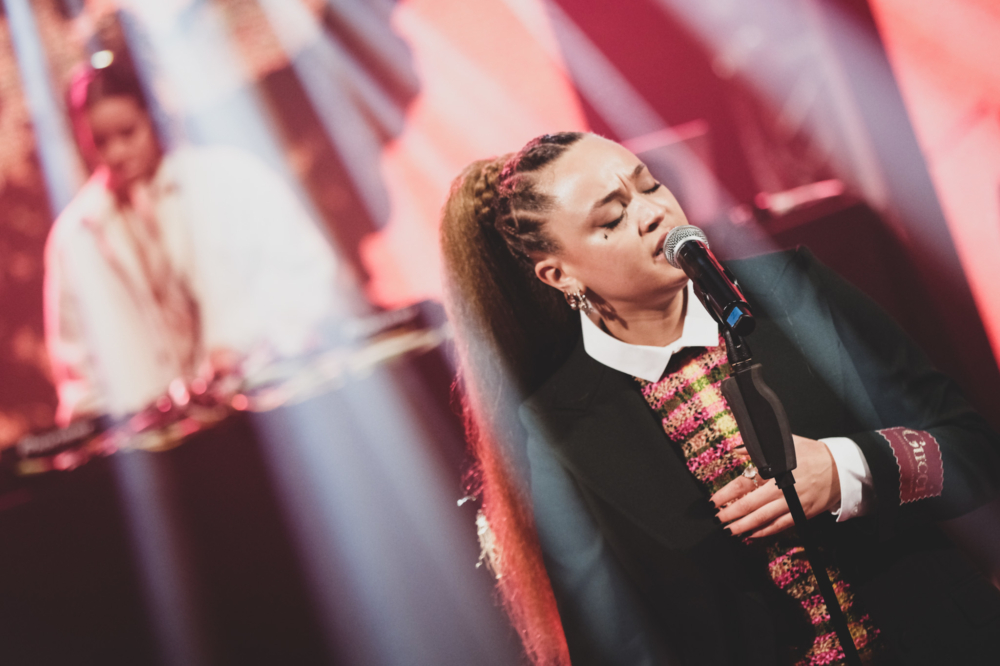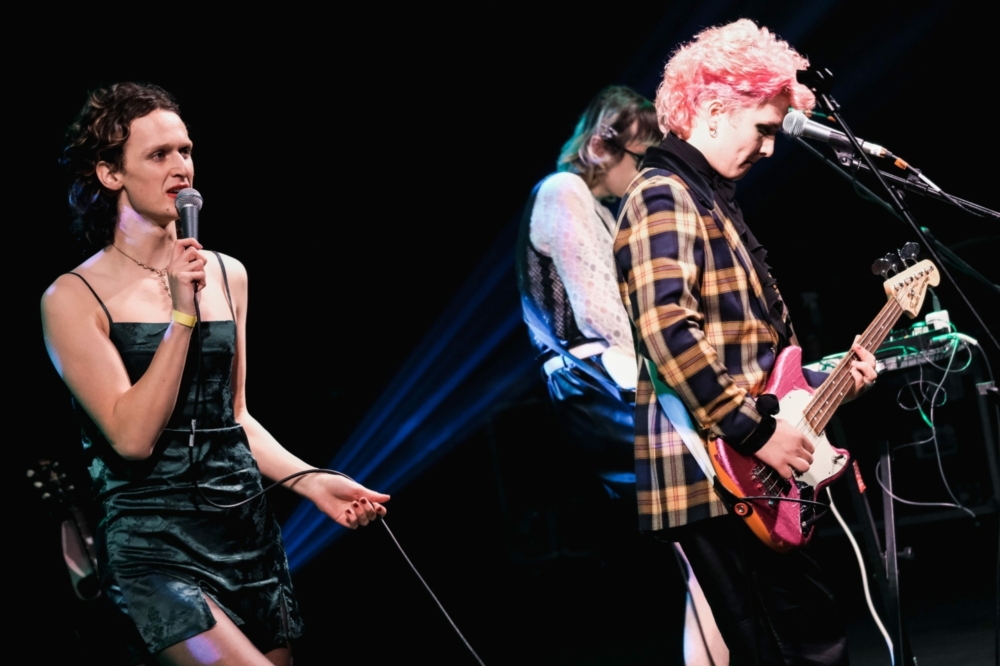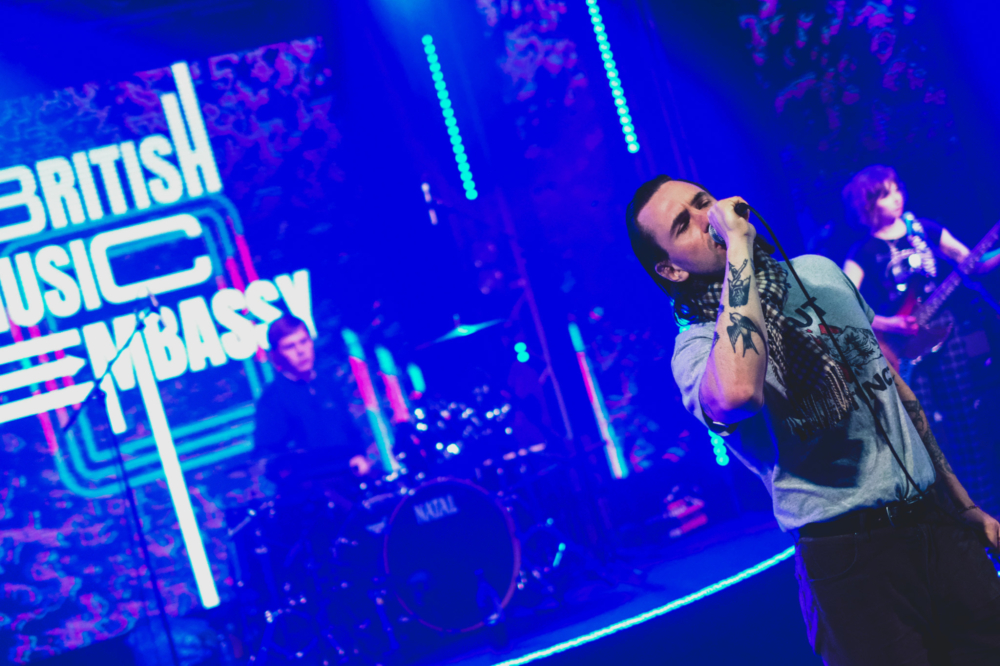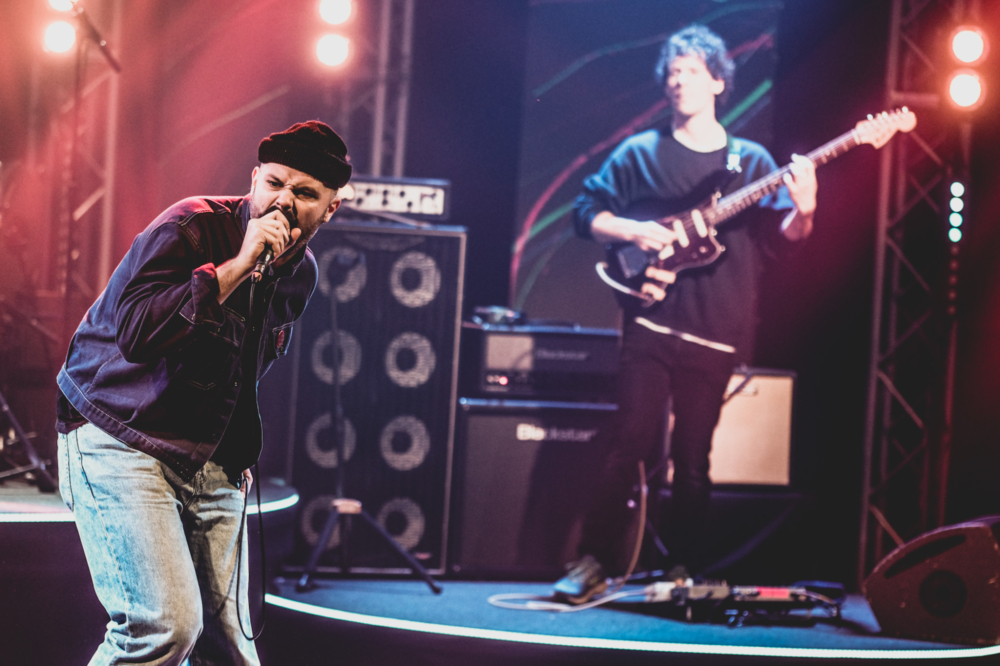 You can't say Manchester-formed outfit Porij haven't dressed for the occasion; if their jazzy funk-laced electropop didn't already mark them out, their trademark matching checked suits definitely would. More laid-back still is Ego Ella May, whose smooth, silky neo-soul would've been right at place at a boozy Texan barbecue at dusk, but still eases us into the night pleasantly via a computer screen. Phoebe Green, meanwhile, brings pure brooding indie, the flame-haired singer a tightly-wound ball of simmering energy throughout her set, cocooned by her band as she delivers matter-of-fact lyrics about such themes as fitting in ('Reinvent'). It's compelling stuff.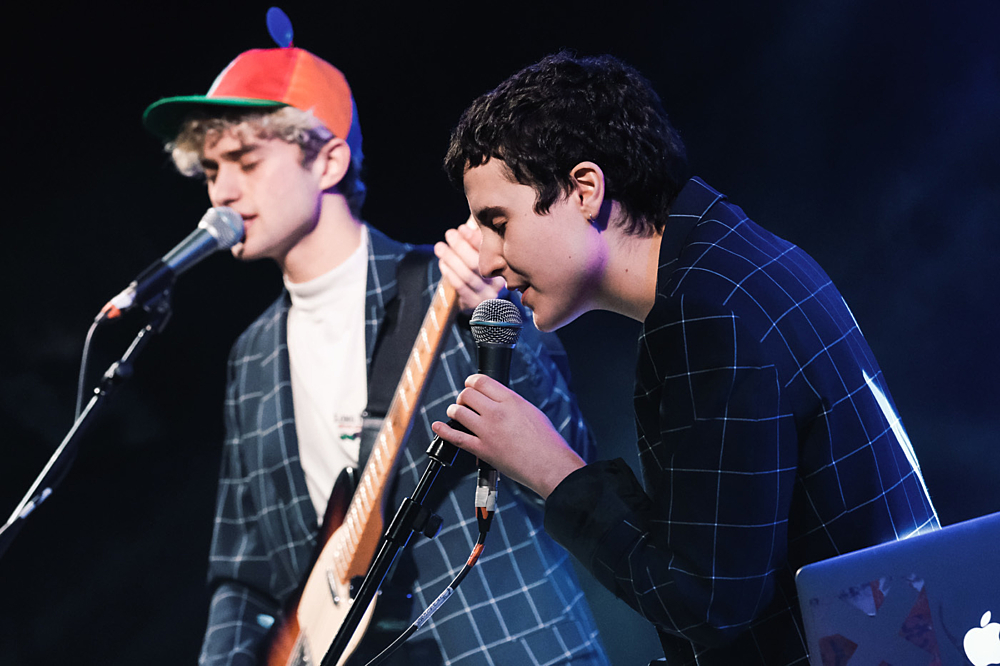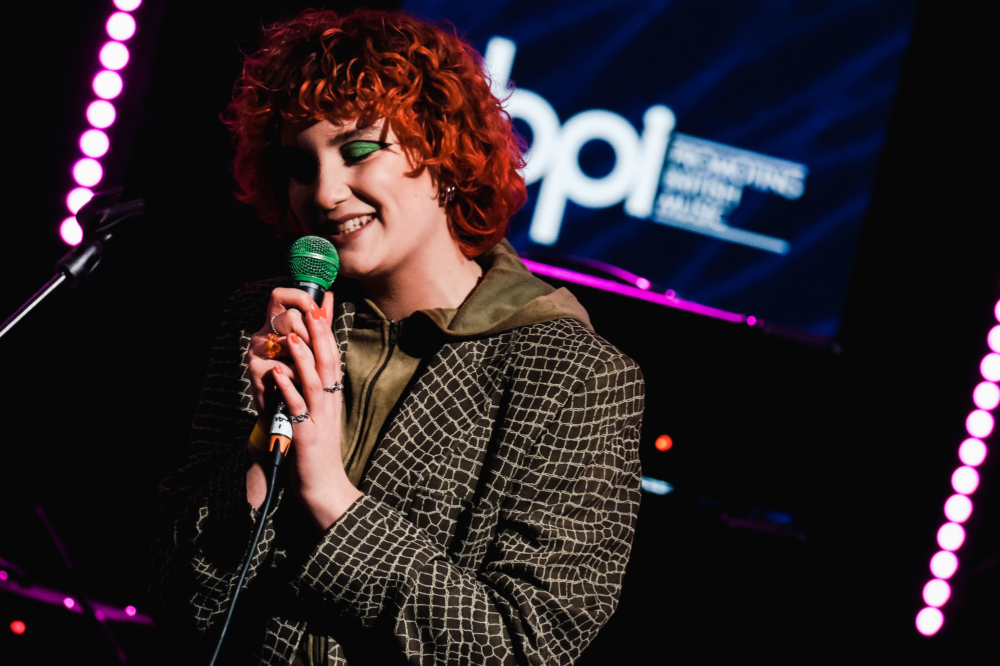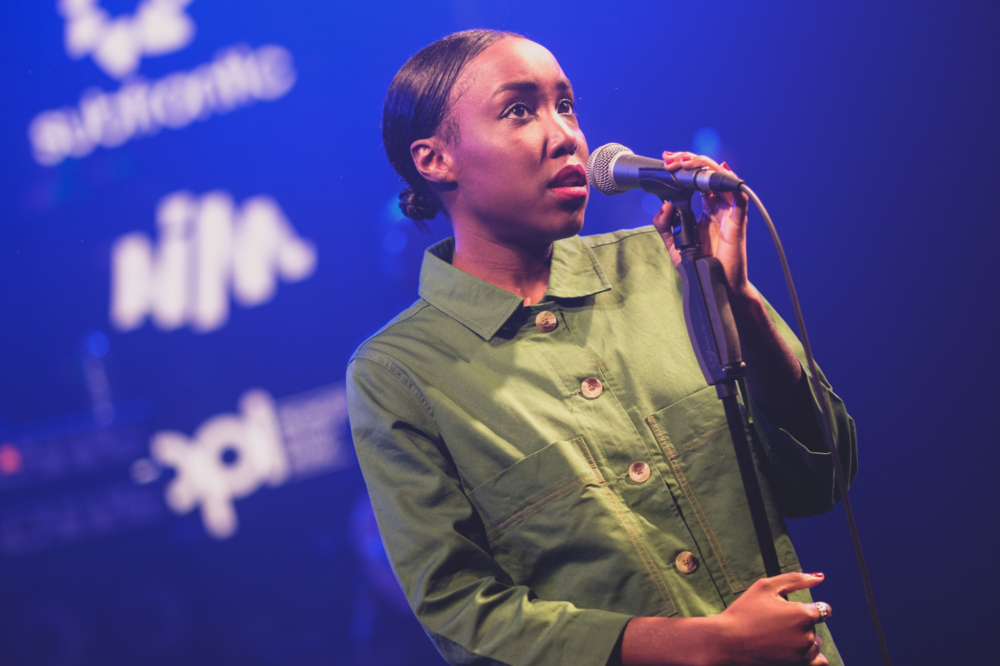 With her matter-of-fact storytelling lyrics, soaring vocals and peppy between-song chat, Londoner Olivia Dean is a wholesome beginning to the evening, standout number 'Be My Own Boyfriend' part of her winning formula. Following her are Hampshire trio Drug Store Romeos. A musical curio of sorts, the kind of act about which nothing entirely makes sense, Sarah Downie's childlike vocals sit atop a feather-light sonic backing that towards the end of their short set takes a turn towards trip hop. South African import Baby Queen then takes over. A ball of agitated energy from the off, the medium of a computer screen has her stage presence falling a little awkwardly, and the music a little flat. It's with fiery closer 'Want Me', however, that things step up impressively, Bella better-suited to wielding a guitar than hopping around the stage, while yelping her well-documented love for that particular TV actor (Jodie Cormer, in case you wondered).
"Holy fuck, I need a hair cut, can't believe it's been a year," sings Matilda Mann as she opens with a brand new track at her BME showcase. What she probably didn't anticipate was how much her latest offering would resonate to just about everyone tuning in. And while she's undoubtedly had a more unusual introduction to performing live - she's played almost as many live shows as she has live streams - her intricate, witty acoustic offerings more than stand up here, even in this most unusual of atmospheres. In direct contrast to her more stripped-back set, both Virginia Wing and Sinead O'Brien dive headfirst into the more eclectic end of the spectrum, the latter's lyrics twisting and turning in a hypnotic whirr. It's tonight's final act - Black Country, New Road - however, that really leave their mark. Somehow managing to feel entirely disparate and harmonious all at the same time, there's an intoxicating power to the sextet's performance that's impossible not to be drawn to.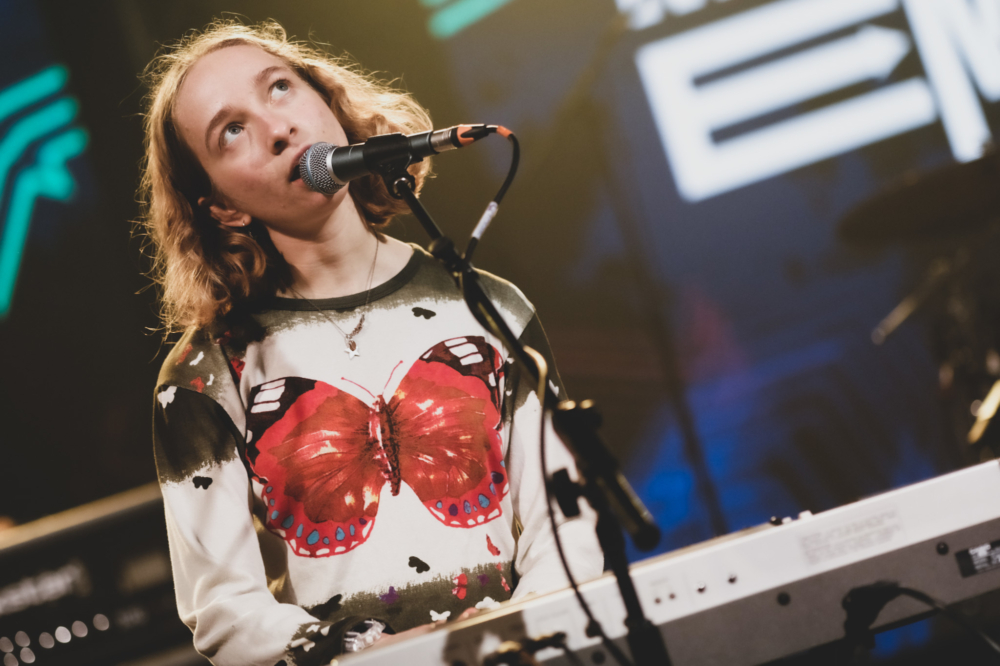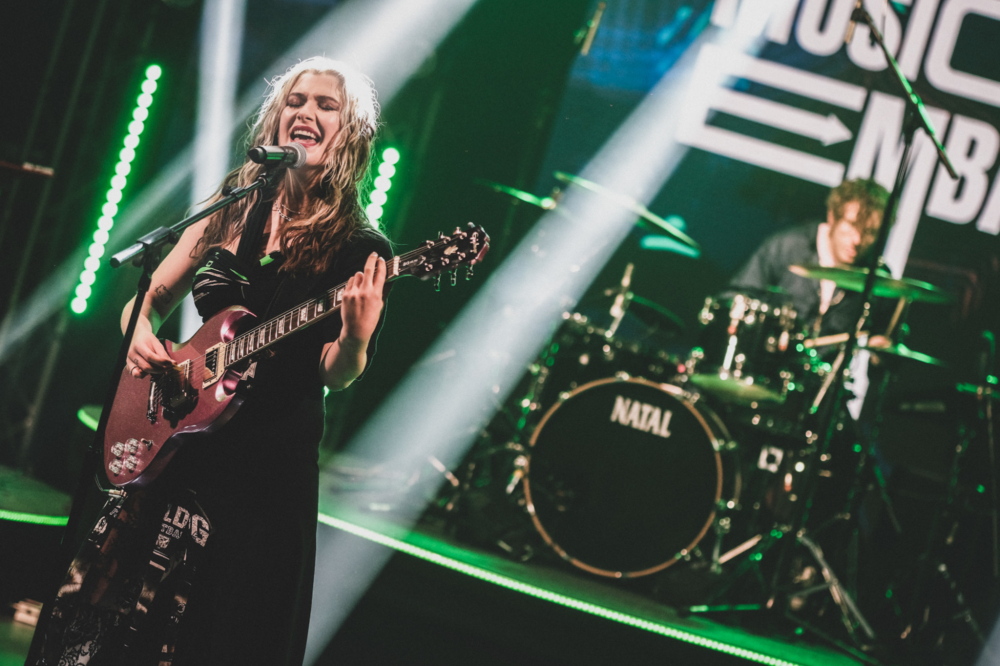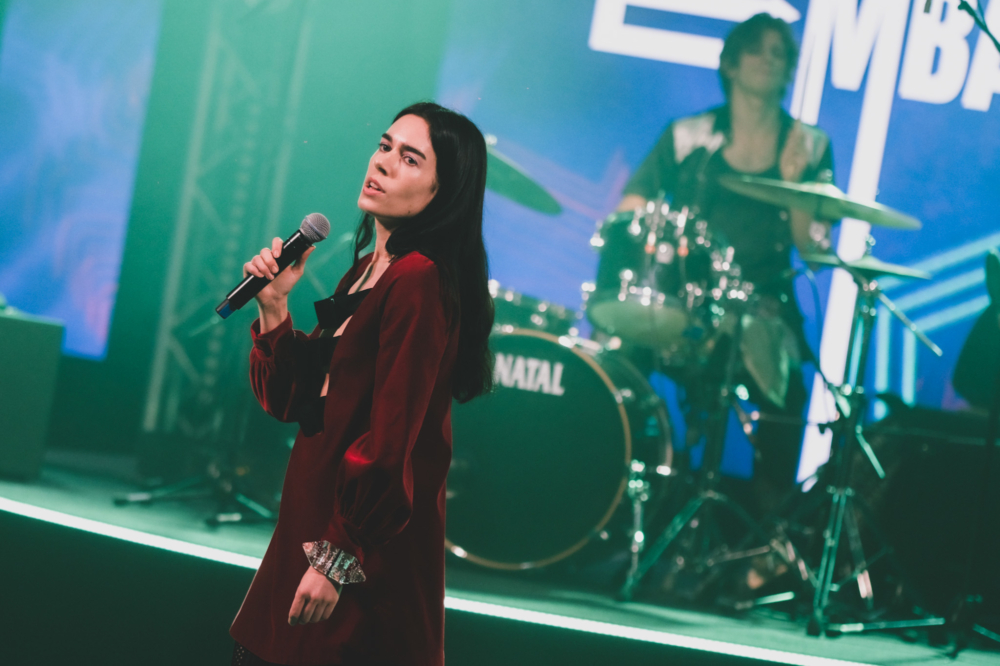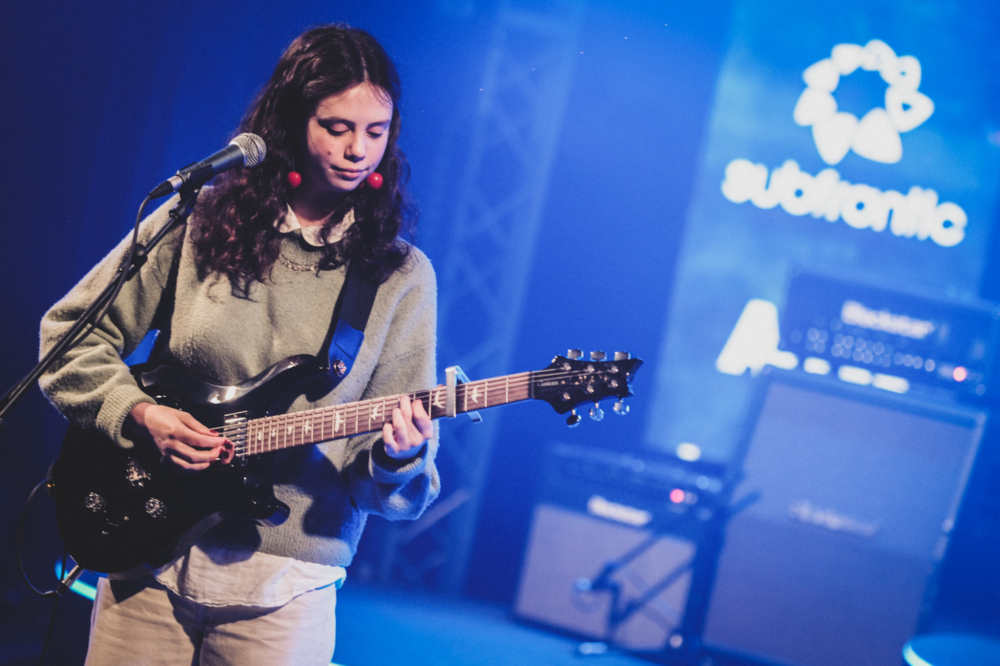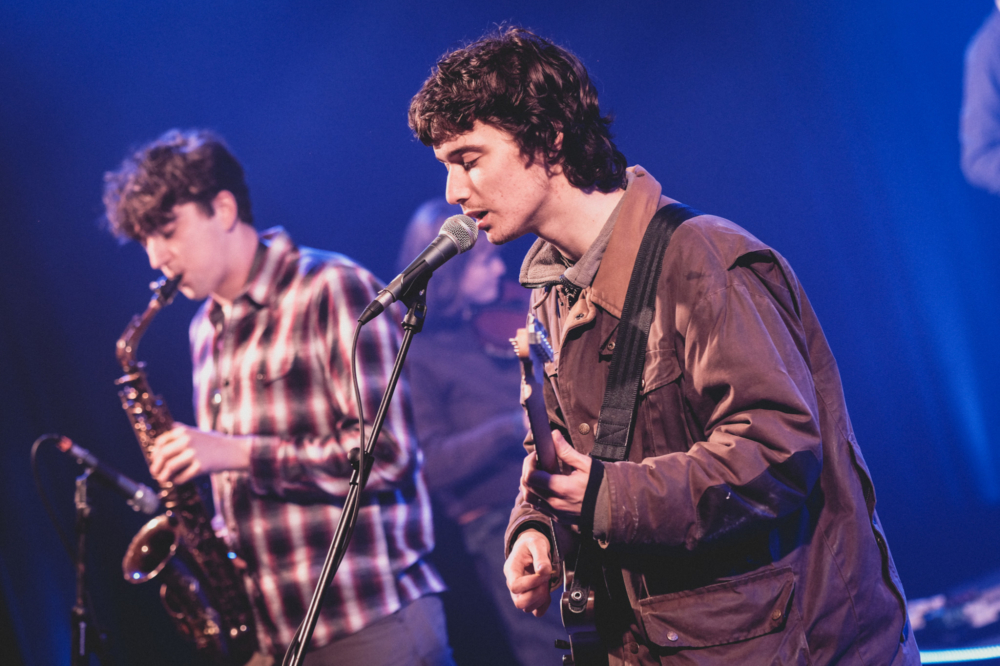 Keeping you on your toes seems to be the name of the game for Friday evening at the BME, with the four acts starting the night flexing their musical muscles in all kinds of different styles. First up, Manchester newbies The Goa Express may only have two songs officially released, but they kick off their opening slot on the BME stage with the kind of nonchalant swagger you'd expect from someone long in the game, and their fun AF psych-tinged feel-good indie sound backs it up. Plus, they get some bonus points for whacking out a tambourine and having a harmonica solo to close their set on a high.
"It's a bucket list moment for me to play SXSW and I'm absolutely shitting it," Anna B Savage giggles before she launches into her spellbinding set. Performing tracks from her debut 'A Common Turn', her haunting and powerful tracks are driven by her commanding vocals, and manage to give you goosebumps with every melody. Katy J Pearson brings the fun next, dazzling with her Americana-tinged rock bops. 'Take Back The Radio' instantly sets the tone, with Katy's crystalline pop vocals shining over the dance-a-long backing from her six-piece band, while 'Miracle' and 'Tonight' keep the good times going.
But it's Nayana Iz that proves the saying of saving the best til last, wowing with a magnetic and enthralling set (not that you'd expect anything less from someone part of NiNE8 Collective responsible for producing exciting names including Biig Piig and Lava La Rue). Opening with 'TNT', her mixes of stunning vocal melodies in the chorus with slick rap flows are immediately mesmerising, and as she bops round the stage like she owns it. By the time 'WOT' comes about and Nayana delivers fiery rap verses over the lo-fi backing, it's evident she's something special.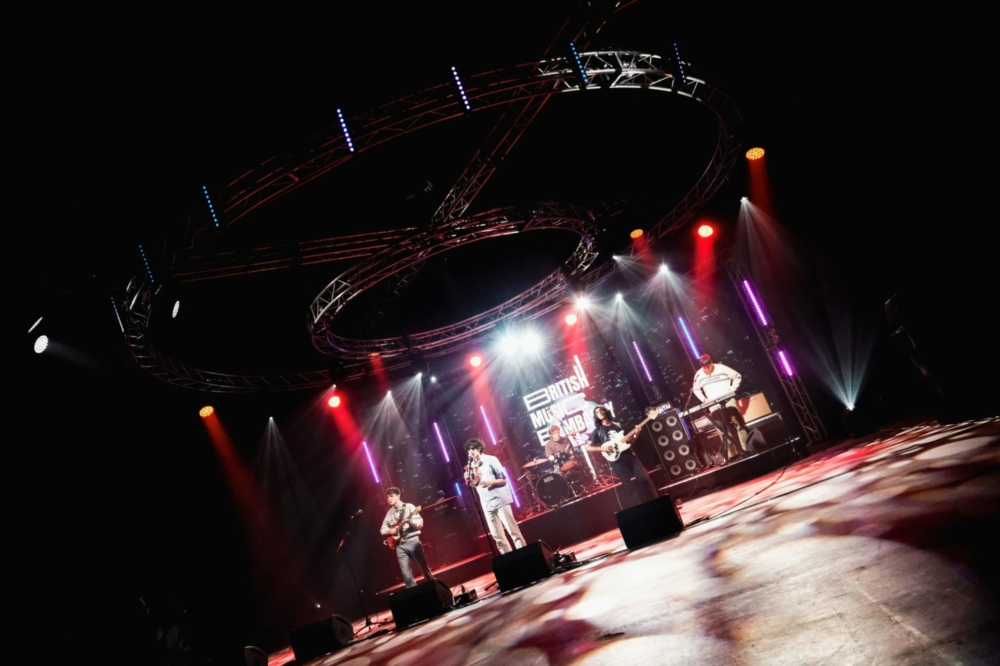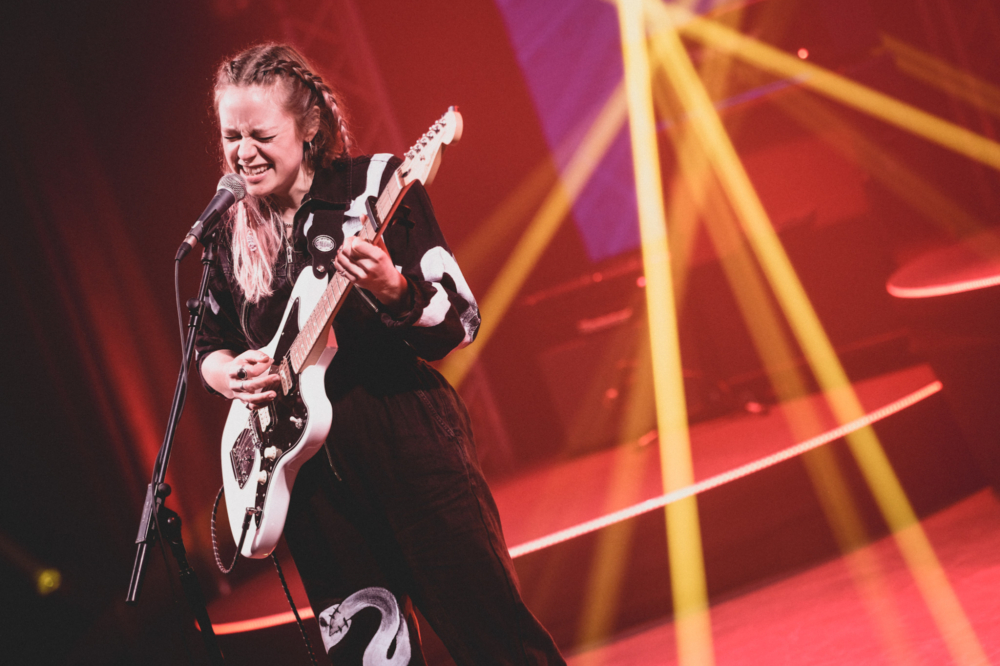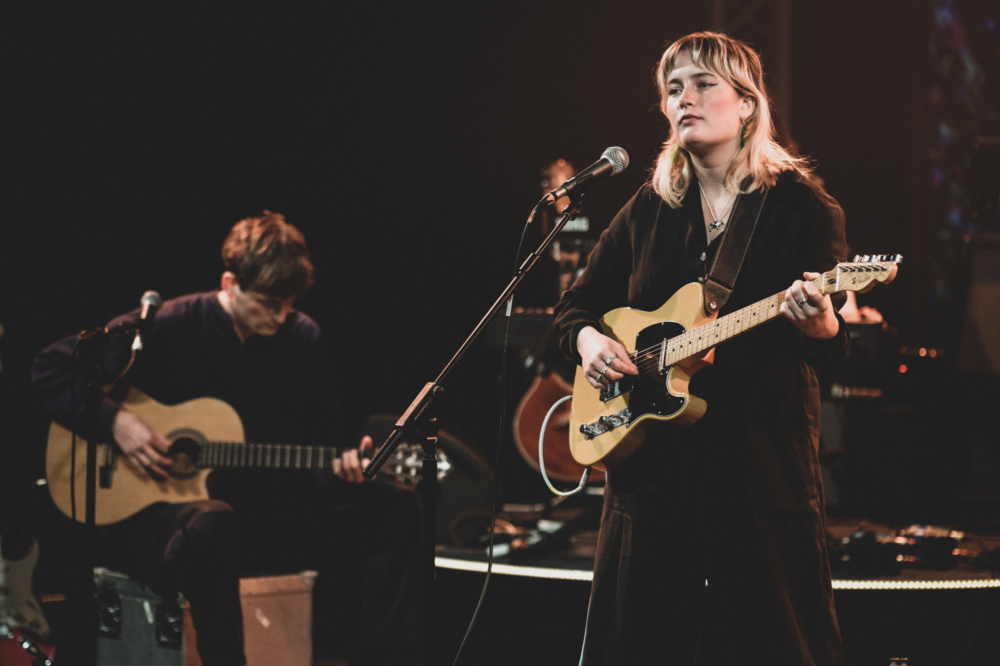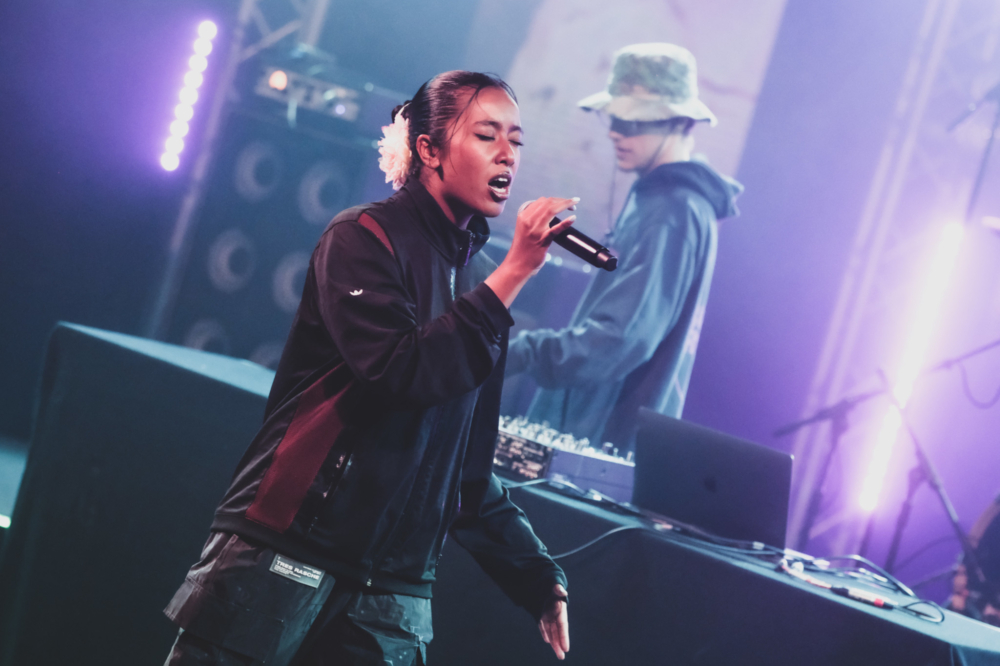 It's a holy trinity of post punk-adjacent joys to be found later on at the BME on Friday night, beginning with Leeds' Yard Act - who seems to have adopted a new member in Pulled Apart By Horses' Tom Hudson on guitar. Serving up their entire catalogue (that's four songs) to date, their tales of suburban husbands and hustlers - helmed by bespectacled singer James Smith, who somehow manages to be completely captivating whilst rarely removing his hands from his pockets - already feel classic. Do Nothing had a quiet 2020, but having recently re-emerged with new EP 'Glueland', the break seems to have given them a new lease of life - the atmospheric, spiralling 'Uber Alles' leaning in a new direction, and its title track whittling the band's line of surreal observations to a fine point.
Heading into debut 'Bright Green Field', it's been a couple of years since Squid first played SXSW IRL, but the quintet are an entirely souped up proposition these days, the slow build of new track 'G.S.K' giving way to sledgehammer guitar interjections that threaten to burst out of the screen. What really comes across though is how seamlessly in tune the five are; creating strange, constantly morphing sonic landscapes, they're a ten-armed, psychically-connected creature that finally makes sense of their multi-limbed moniker.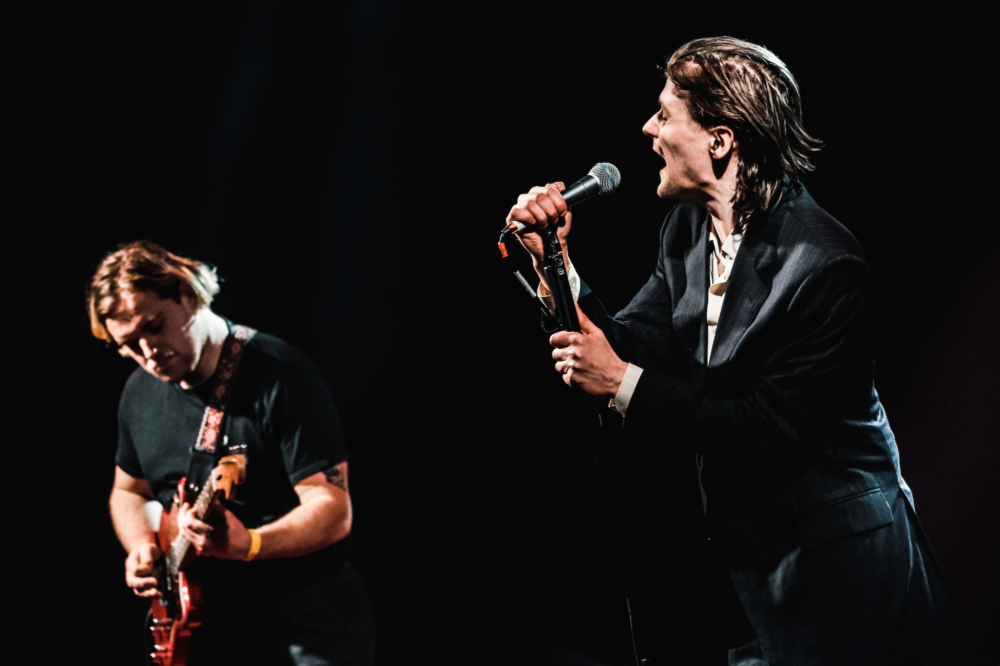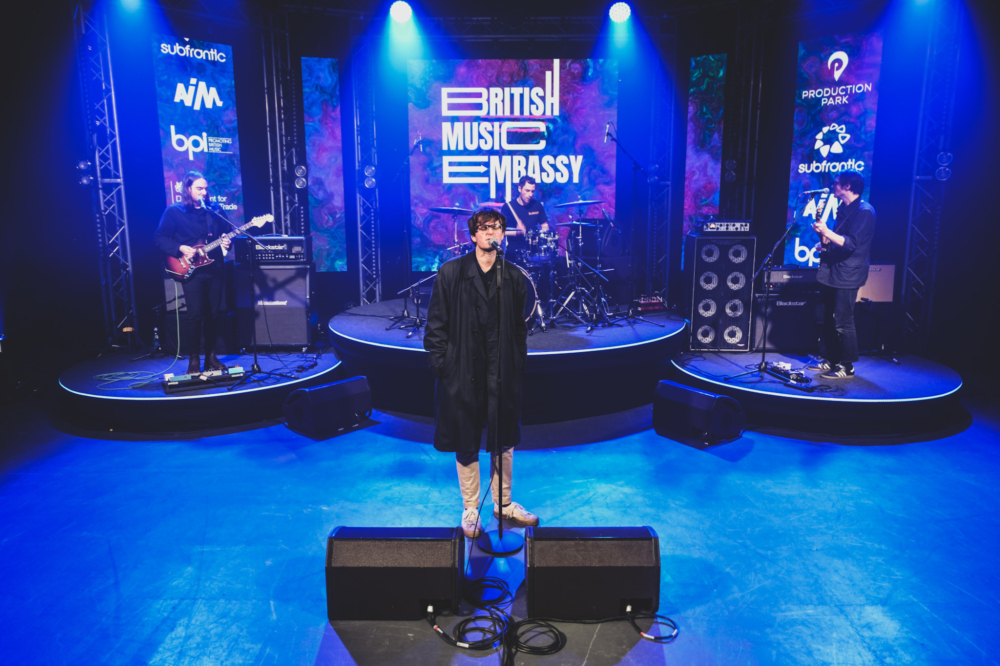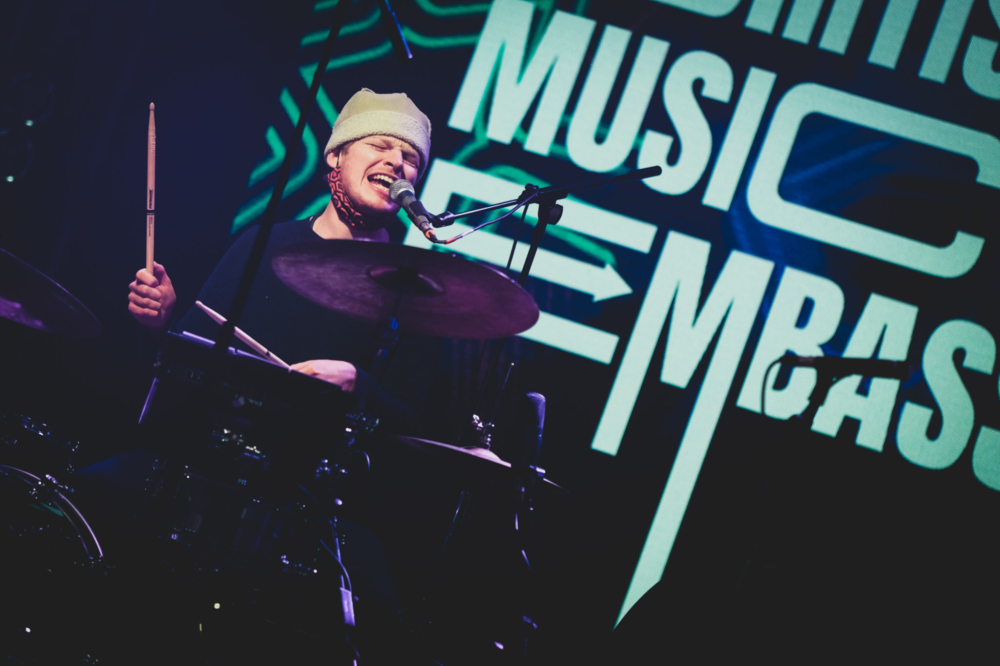 Kicking off the final night on the BME stage, IDER bring the feels with their confessional pop tracks, the duo's melodies effortlessly intertwining over the delicate synth backing on opener 'You've Got Your Whole Life Ahead Of You Baby'. A dazzling display of how you don't need to thrash a guitar around to make an impact (although we are quite partial to that), Megan Markwick and Lily Somerville pack an emotional punch with their electro-tinged slow-burners.
If that's a punch, 404 Guild's set is a knock out, coming out the gate ready to tear shit up with opening banger 'Fearless'. Not holding anything back, the London collective bring the unfiltered energy from their live sets through the screen, jumping about and spitting ferocious bars, while commanding the room as if it were packed with the usual mosh-pits.
Providing a bit of a cool down after that energetic set, Penelope Isles see off the BME stage with a blissfully chill set, with Jack and Lily Wolter's stunning melodies ringing out effortlessly over plucky guitars. Wowing with gems including set standout 'Cut Your Hair', it's a dreamy ending to what has been an overall pretty dreamy BME run, although would deffo be improved IRL with a warm pint in hand.


Get your copy of the latest issue