Festivals End of The Road, 2021
2nd-5th September 2021
More than just about the music, the Dorset weekender is a bastion of good vibes and escapist spirit.
If you've ever wondered what peacocks think about antagonistic Canadian art punk, then the tufty-headed blue bird casually watching Crack Cloud's stand-out afternoon set on End of the Road's Garden Stage suggests that, seemingly, they're pretty down with it.
It's the sort of double take situation that feels a million miles away from a grotty weekend at Reading and Leeds, but that becomes wonderfully par for the course at Larmer Tree Gardens. With a design that utilises and works with the majestic grounds of the site perfectly, EOTR is full of intriguing nooks and crannies - hidden forest paths that lead to secret stages, and parrots (!) flying over what looks like an enchanted fairy glade.
Couple that with a weekend where the sun blares down without even a passing thought of rain, and it's no surprise that you could probably use the sheer good vibes emanating from those on site to solar power several nearby farms. And that's before you even get to the music - a lower-key but very well-curated line up that traverses everything from dense afternoon raves c/o PVA to the English folk of 86-year-old Shirley Collins.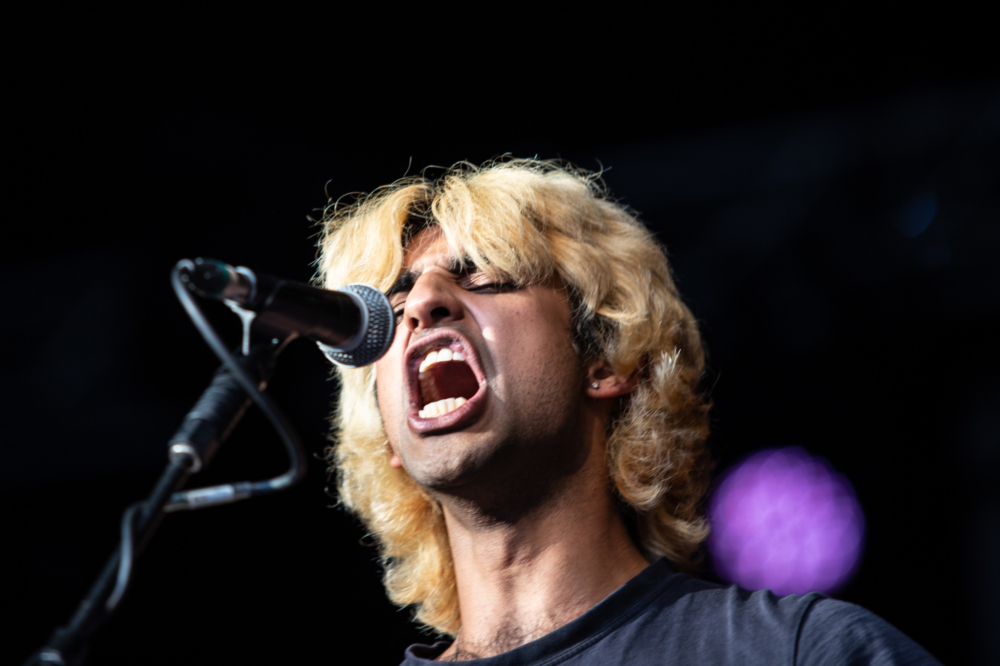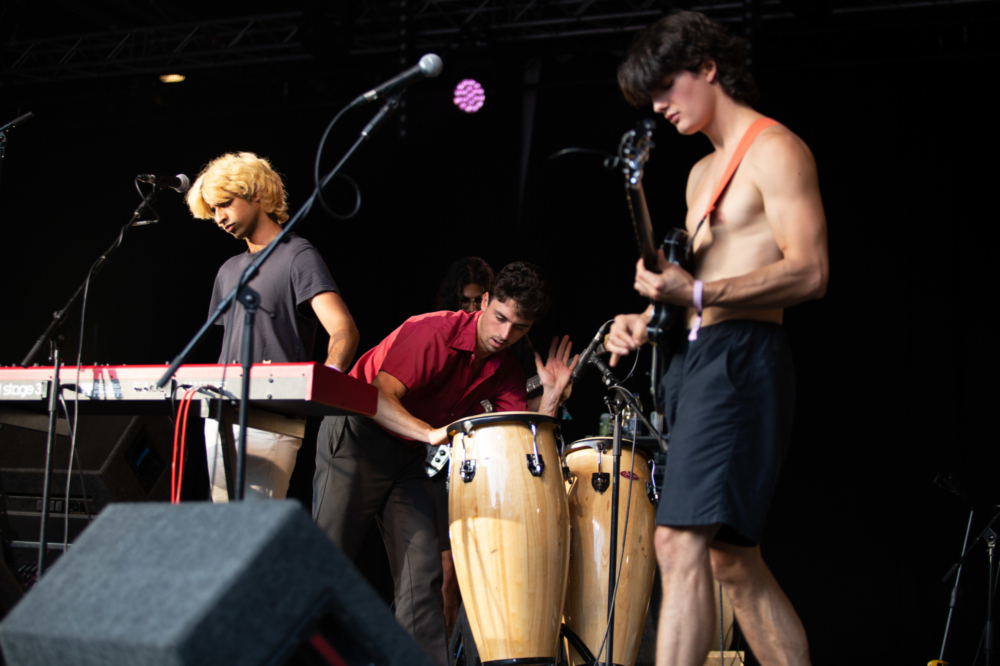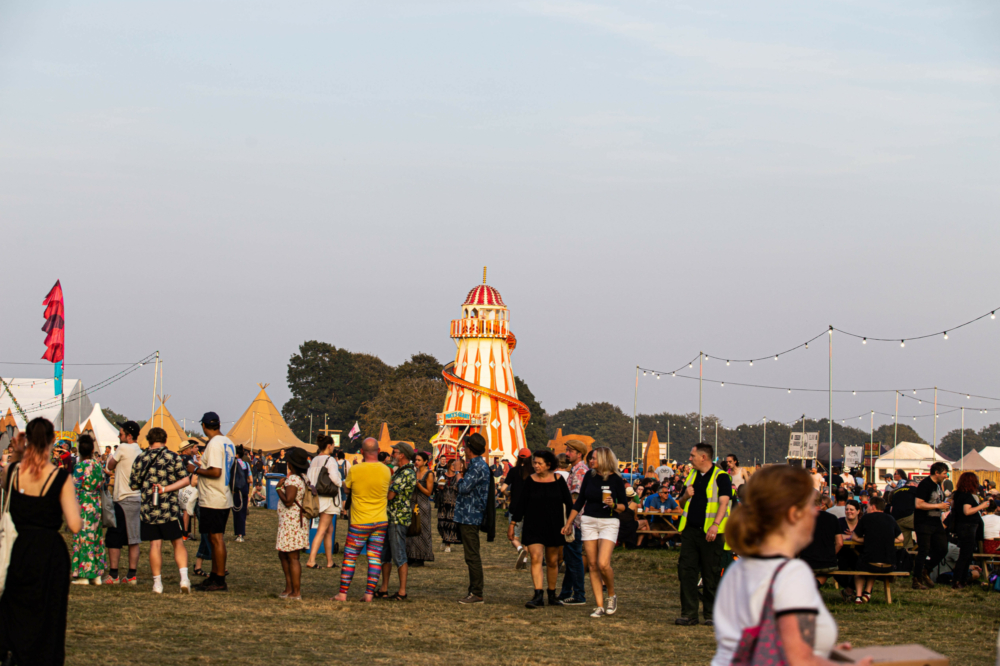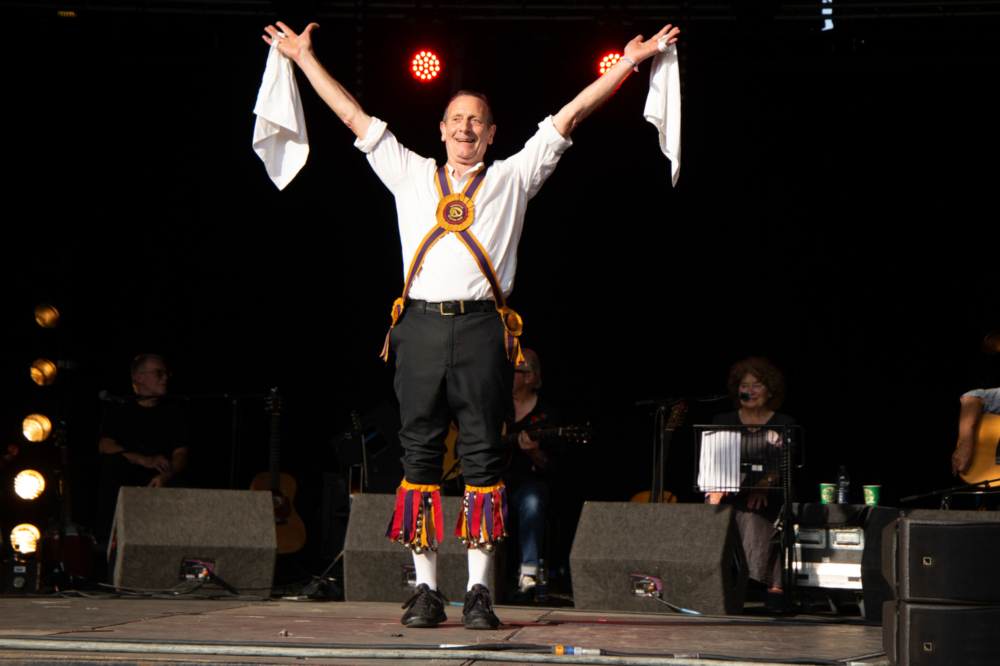 Though most of the line-up errs towards the alternative, a sunny Friday afternoon spot from Teleman is followed by an altogether bigger hitter in the form of special guest Damon Albarn. Largely drawing from forthcoming new solo LP 'The Nearer The Fountain, More Pure The Stream Flows', Albarn's natural command of the stage swells these delicate songs on record into something altogether larger and more exultant tonight - recent single 'Polaris' in particular growing into a crowd-engaging cathartic highlight. A trip through memory lane via Blur's 'Out of Time' and a final 'This Is A Low' as the sun sets is almost too pretty to take.
While Hot Chip provide the party on the main stage, John Grant conjures up an altogether more twisted disco at his Garden headline slot, pink lighting and a set that veers from wonderfully bitchy anthems ('Queen of Denmark') to twitchy oddities ('Rhetorical Figure') to dark electronic meditations ('The Rusty Bull') cementing his relatively peerless place as a complicated entertainer of clout.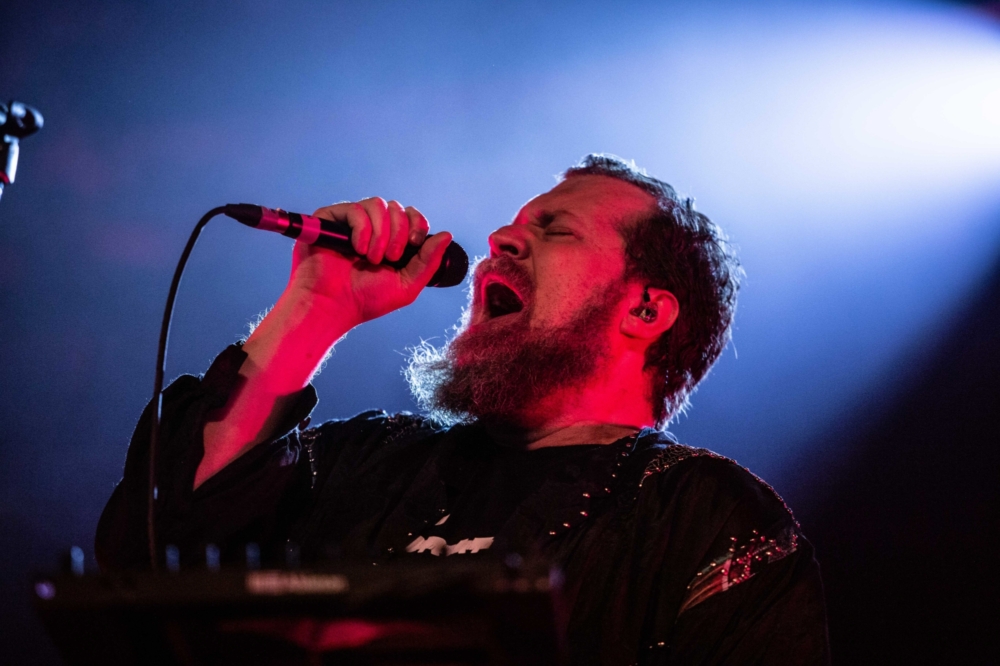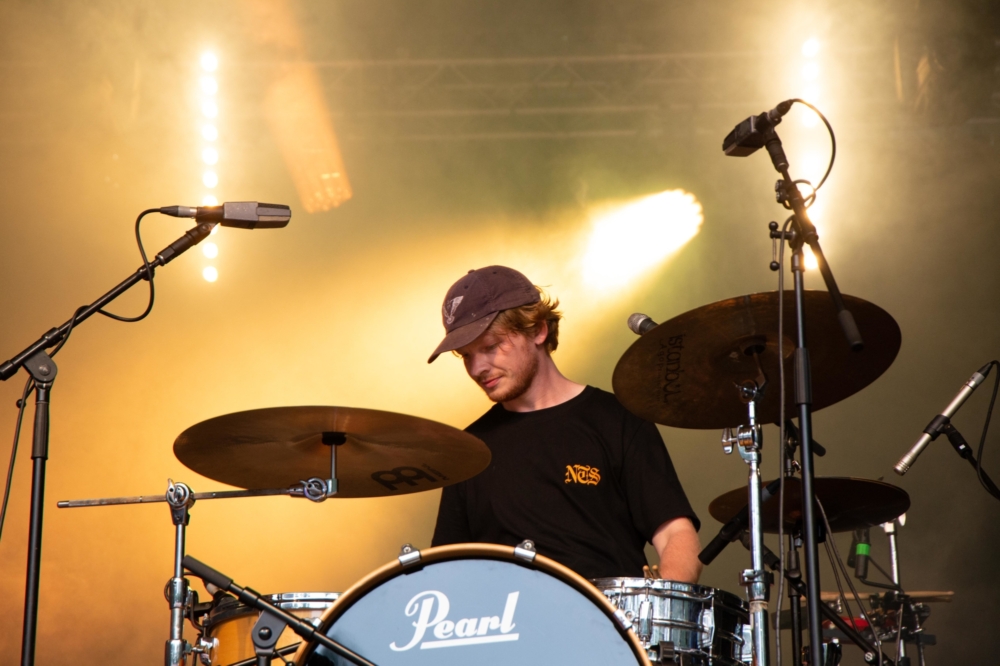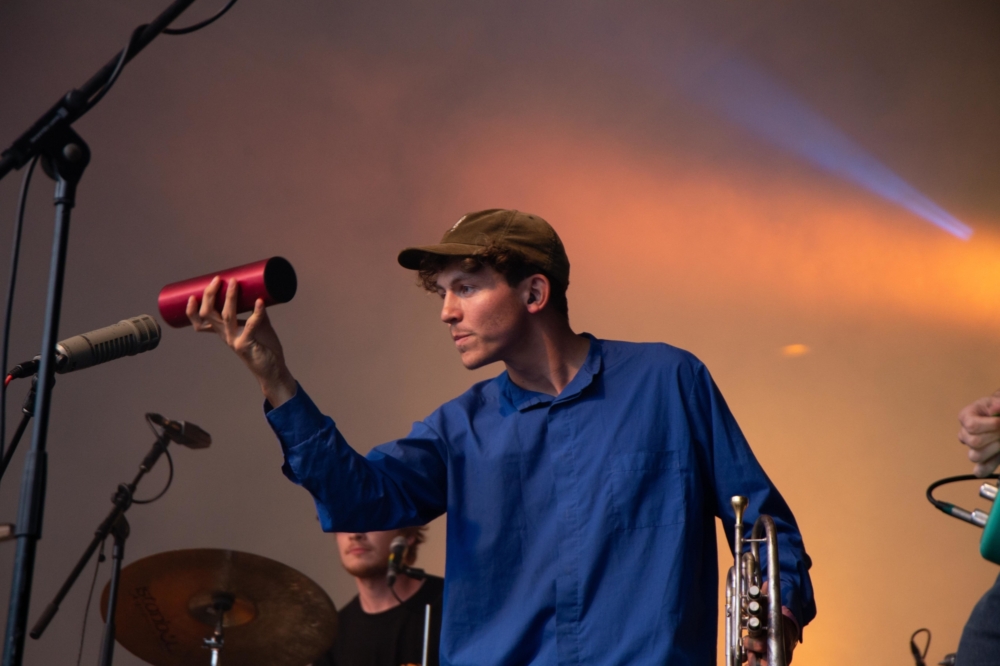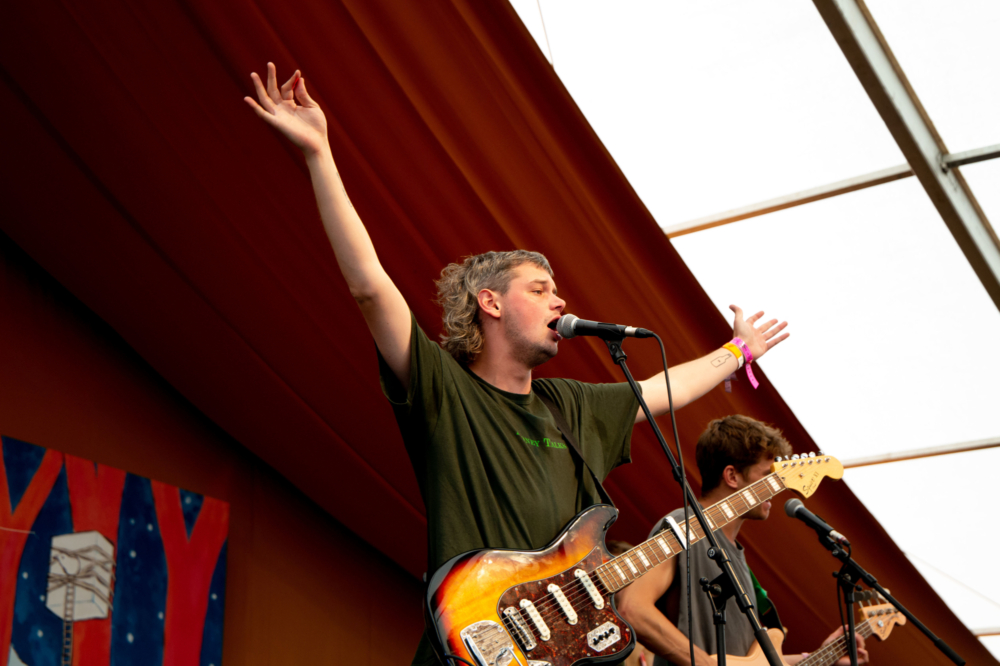 Onto the following day, and the same arena is bulging at the seams for Squid, who draw a crowd so large they have to fence off the space and start a one-in-one-out policy. Following an afternoon in which Penelope Isles provide an impressive balance between heady spine tingles and full-on fuzzy wig-outs and Lazarus Kane hold a cowbell-toting, Rapture-esque party, the success of the Brighton boys' recent debut 'Bright Green Field' is tangible. Crashing and yelping his way through the likes of 'GSK' and 'Narrator', singing drummer Ollie Judge is still a multi-tasking pleasure to watch - only usurped by the small child waving a crocheted squid toy in tandem.
If Saturday headliners Sleaford Mods provide a satisfyingly antsy way to end the day, then Jerkcurb - here for his first turn before a closing Sunday night set with madcap second band Horsey - makes for a far more swoonsome way to spend an hour. Like a smoking jacket in musical form, the likes of 'The Last Night on Earth' and 'Voodoo Saloon' are music made for the cover of darkness. It's an attribute that could also be given to late night treats Sorry, but in an altogether different way: theirs is music that slinks around in shadow corners, 'Right Round The Clock' and 'Starstruck' grinding grottily, as 'Snakes' and 'Wolf' lurk menacingly from the sidelines.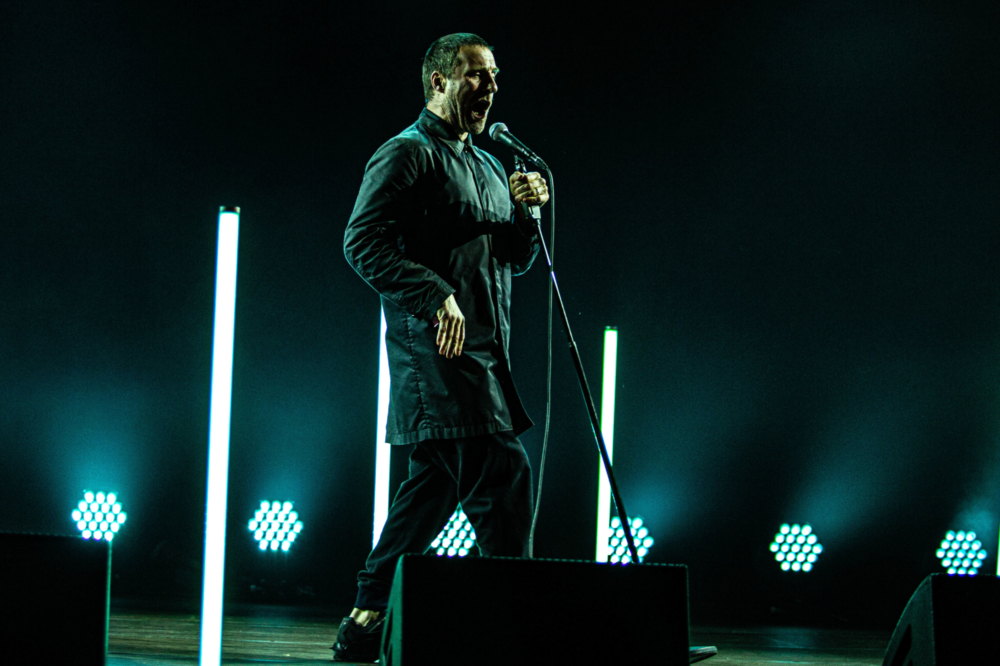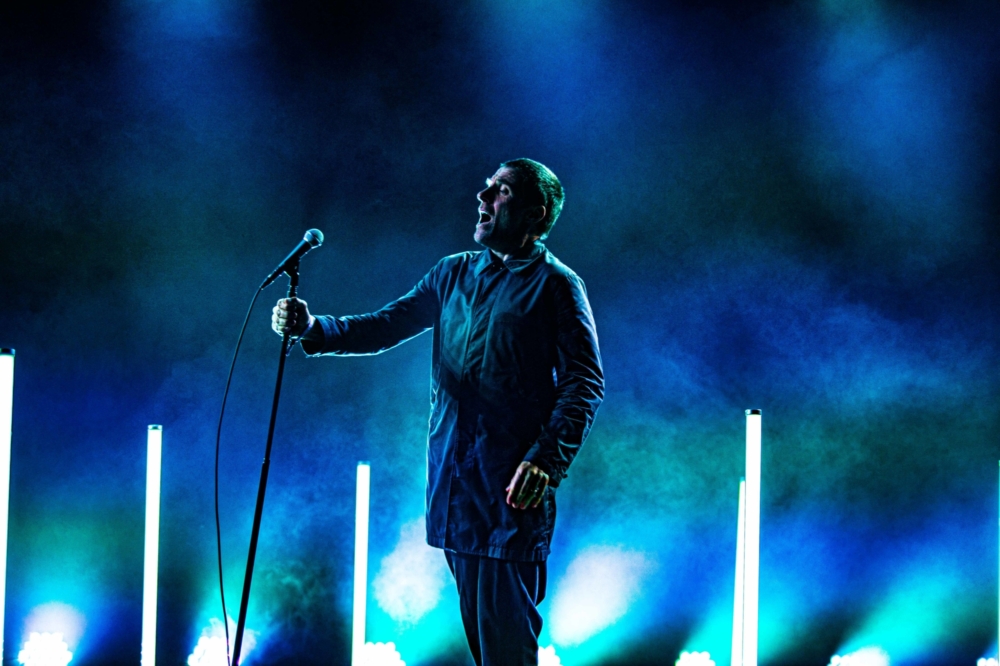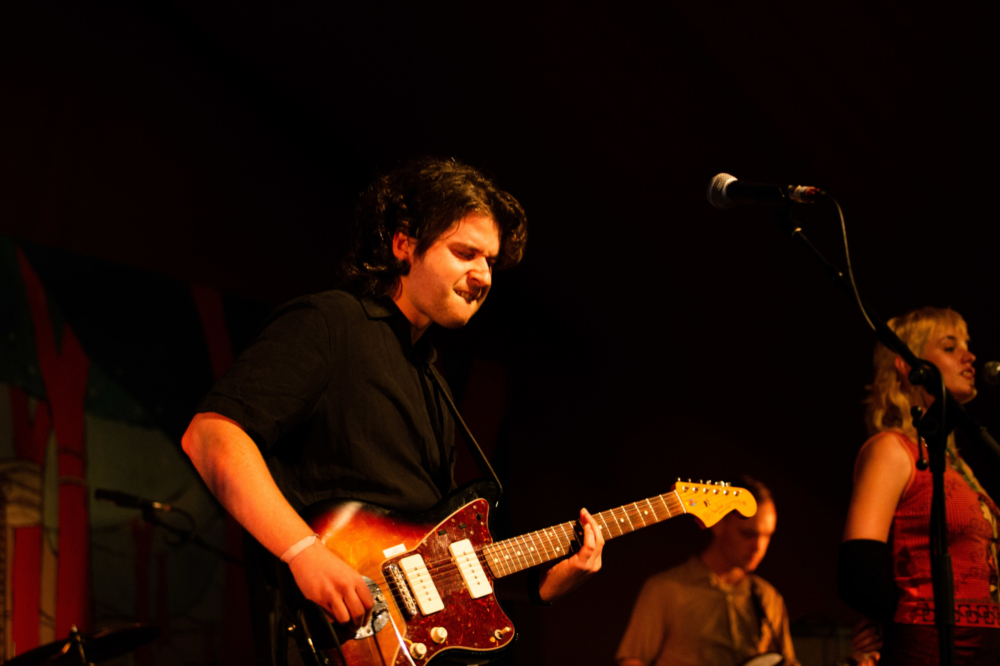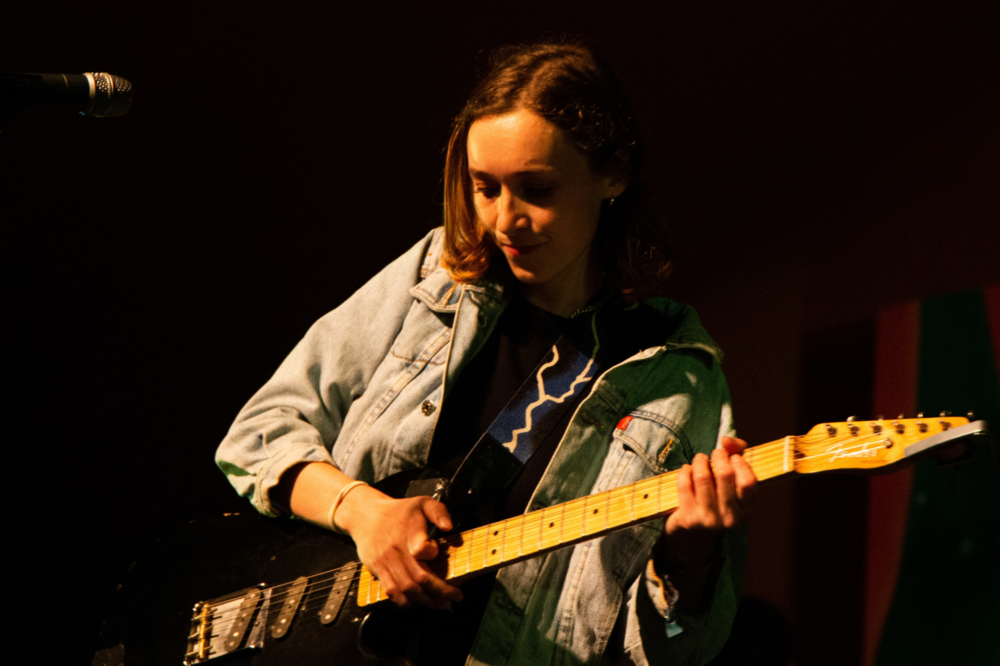 Sunday starts shakily. William Doyle first overcomes a self-described "ghost in his laptop" to triumph with the joyous one man band of recent LP 'Great Spans of Muddy Time', while Girl Ray have less of a get-out for their shonky set on the main stage - at one time restarting a song four times with no real excuse except they should probably have been billed on a much smaller tent.
Later on the same stage, Little Simz - triumphant after the release of 'Sometimes I Might Be Introvert' two days before - has no such problems, her star quality ringing out for all to see across a set that suggests she'll be headlining events like this within the year. Over on the Tipi Tent, Yard Act know it too; "I was expecting this to be empty while Little Simz is playing," notes singer James Smith in a rare moment of seriousness. Elsewhere, their set is a riot of snarky one liners, word-perfect spoken word monologues and bass-heavy, Clash-like punk - with every step, the Leeds boys are breaking out from this year's hype set even further.
Last year's tips Dry Cleaning, meanwhile, have found themselves going from playing tiny rooms pre-pandemic, to packing out the Big Top to capacity on one of their first festivals back - nay ever. It could be overwhelming, but Florence Shaw is taking it in her stride, her captivating Kate Bush-like presence ensuring the deadpan lyricisms of 'New Long Leg' come to life on the stage.
As King Krule closes out the main stage, a temporary power cut of the lights only leading to a special moment as the front rows stick their lighters and phones up to come to Archie Marshall's aid, there's a tangible feeling in the air that we've all just gone through the kind of weekend that doesn't come very often. Glastonbury might have the mega-scale clout, but in terms of atmosphere, End of the Road is nipping at its heels.