Live Review
Goat Girl, KOKO, London
2nd November 2018
There's more urgency in the band's live rendition.
Goat Girl don't care. So much so that not one, but two songs entitled 'I Don't Care' ricochet around Camden's sold-out KOKO tonight. They also don't really mind, or at least that's what singer Clottie Cream howls on the static sleaze-surf 'Little Liar'. Performative nonchalance - refreshing in the dominating sphere of guitar ego - is offset by sheer speed. Mostly following the chronology of their debut album, there's more urgency in Goat Girl's live rendition: these songs are faster and deeper, hitting in the back of the throat with little pace for in-between-the-clamour chatter.
Surrounded by Edie Lawrence's goggle-eyed toothy goat sculptures, the band commence with the haunting 'Burn the Stake' (political furore) and 'Creep' (perverted fellow); both elevated with Jockstrap's Georgie Ellery's twisted violin. A sprawling mess of filthy fakes, these are sounds spluttering dirty trouser stains and phallic buildings, heartless holes and cyanide cake; all served in a deadpan drawl. Yet there's restraint in the ramshackle; the music may be raucous but their delivery is seamless; no mean feat considering original bassist Naima Jelly departed only a couple of months ago.
A surreal interlude comes in the guise of 'A Swampdog's Tale', spoken word courtesy of Lincoln Barrett (of fellow South London favourites 'Sorry'). But this is not a matter of the cursed-term of 'South London scene', we're north of the river after all and pinning down Clottie Cream, Rosy Bones, L.E.D and Holly to geography is as futile as pining down genre: celestial harmonising in western 'Throw me a Bone', 'Cracker Drool''s warped rockabilly and raw tenderness in 'Lay Down' and Bugsy Malone cover 'Tomorrow'. Early releases such as 'Crow Cries' the indomitable 'Country Sleaze' (a sly wink to Ben Wallers' Country Teasers) catalyses KOKO to writhe. A spontaneous encore reprisal of 'Lay Down' (they've already played all their songs), a flash of humbled smile and they're gone. They may sing about not caring but you certainly should care about where they're going next.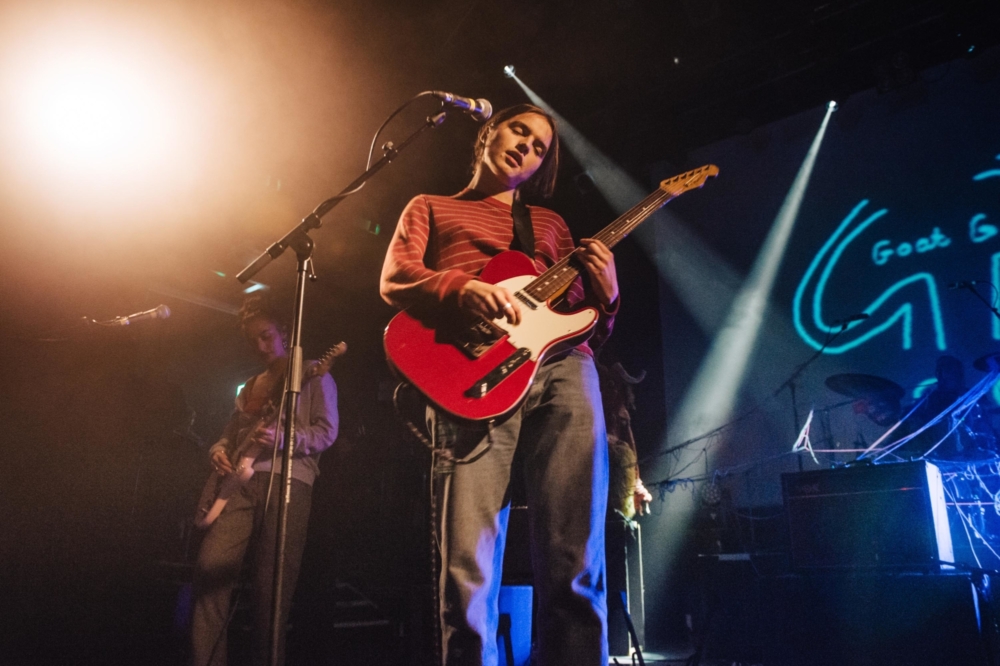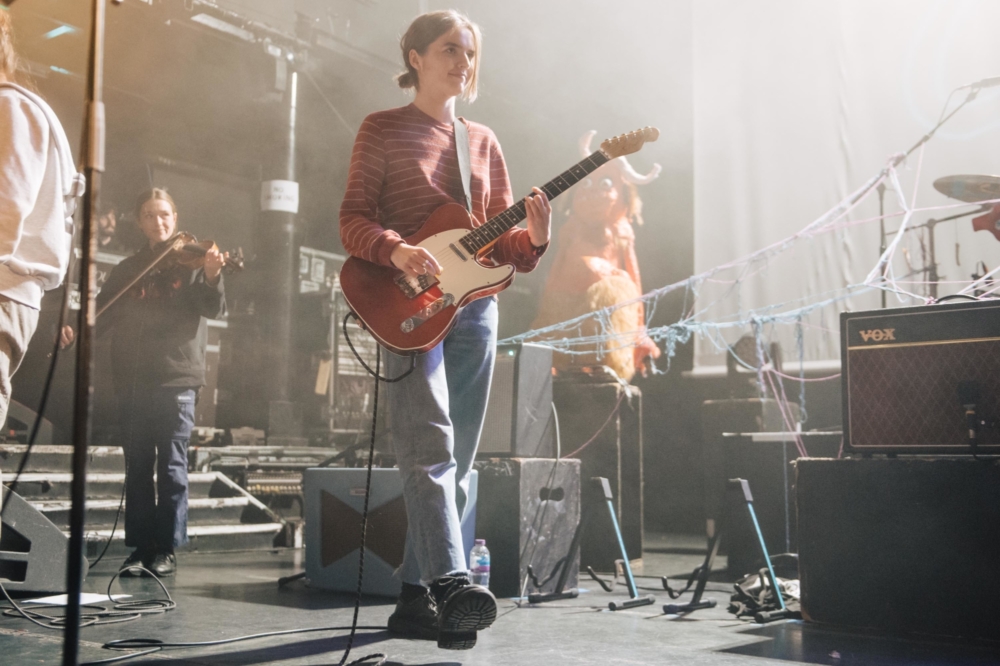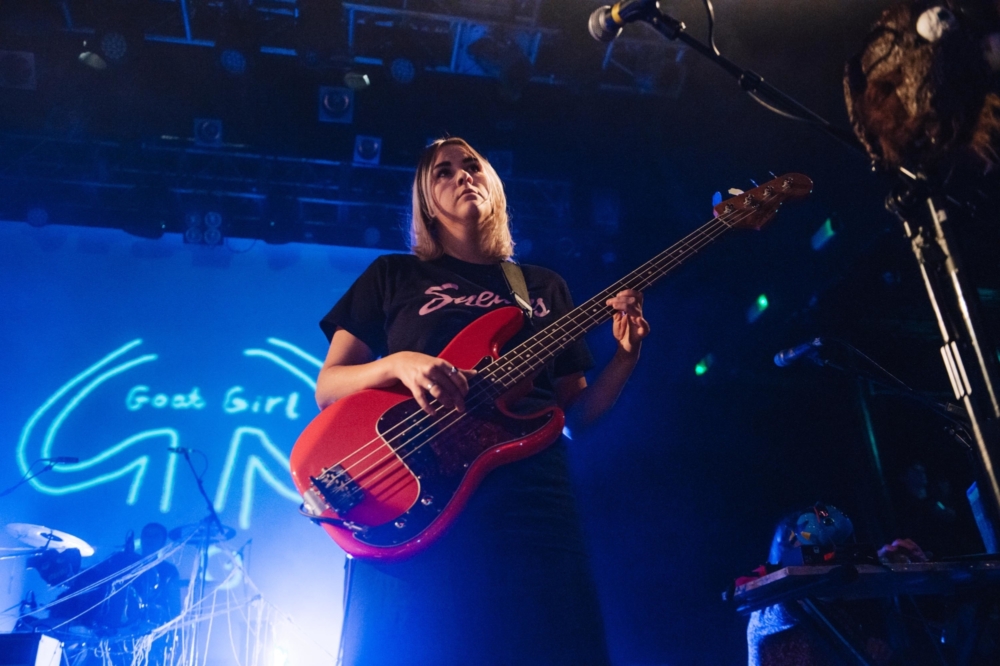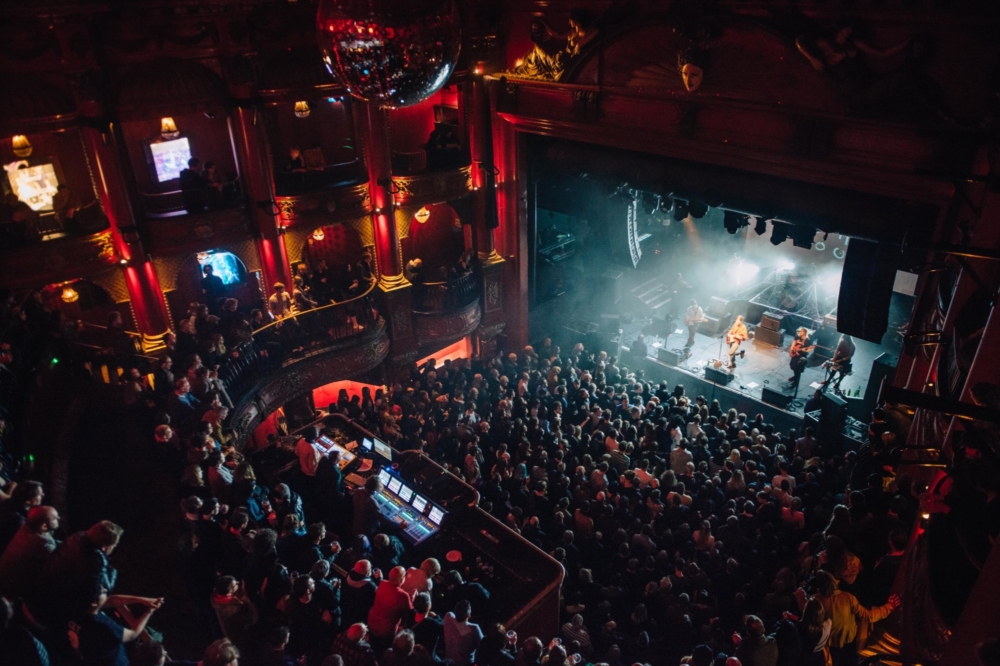 Get your copy of the latest issue
Read More